5-Day Challenge for Online Sellers
Awesome. You're here!! Let's get started with the Challenge.
Here's how it works:
You'll receive a daily email and a link to a video or mini-training that will tell you exactly what to do next.
If you decide to post about the challenge – be sure to use the hashtag –#SalesChallengeJH
Join the private Facebook Group to stay focused, connect with other entrepreneurs, and post your "homework"
Get an accountability partner for the Challenge (deets are in the "pinned post" at the top of our FB Group)
The 5-day Challenge ends with a BANG with a free Masterclass on Friday at 12 pm CST- LIVE with Erika Neumayer and me. Register here:
Lets's do this…
Day One: Why People Don't Buy From You and What to Do About It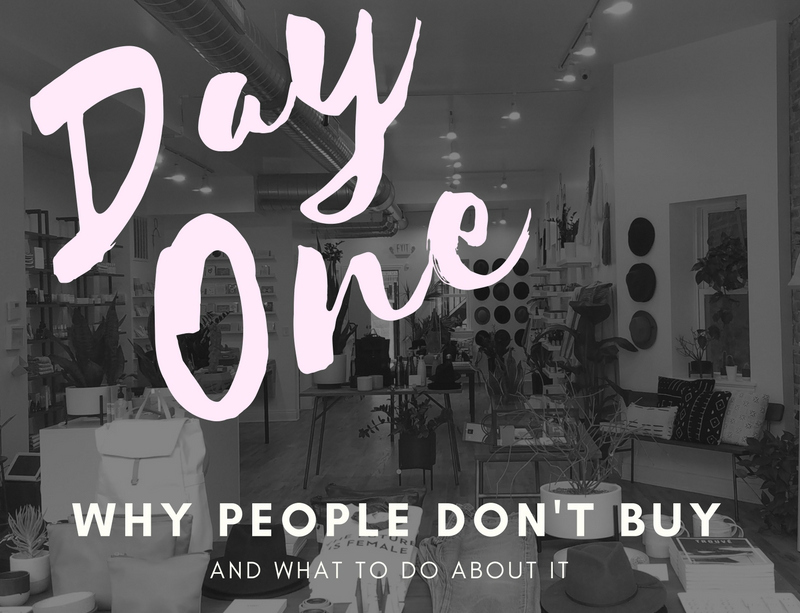 Today's challenge is all about why people DON'T buy from you and what you can do about it.
You see, there's a major shift in thinking that needs to happen and it's this… People almost NEVER buy the first time – and yet when they don't we're still somehow disappointed and frustrated. Once you accept that they always say NO the first time, everything gets easier and you know exactly what do do to turn the NOs to YESes.
Watch the video…
Day One "Homework"
 Consider the mindset shift discussed in the video. I urge you to BELIEVE it and be determined to go after the customer, not the quick sale.
 Check your website traffic for the last 7 days
 Set your traffic goal for the NEXT 7 days
 Post it up! Announce your goal, stay accountable, and share your comments on the first day's video right here (Use #DayOne so I can find it, OK?)
I can't WAIT to see what you have to say! Let me know right here in the Facebook Group and you can also read what others are committing to
Jane
Tomorrow you'll learn the Ten Minutes a Day Instagram Strategy that Results in Actual Sales. Bam.
Day Two: 10 Minutes Per Day on Instagram That Actually Results in Sales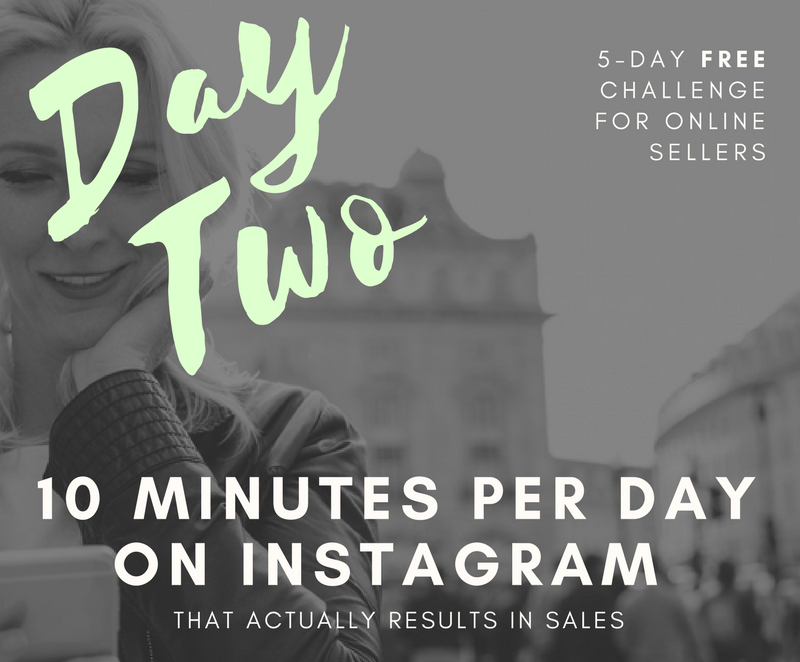 Today's all about using Instagram. But it's not going to be the way most people do it. Typically, everyone's posting their product all the time trying to get attention and trying to show how great their product is with links to buy.
What we're going to do is different. It's not about posting your product. It's about one-to-one connection. It's not a strategy that's going to send thousands of visitors to your site today.
This is a one-on-one, human-to-human strategy. And go figure, it actually works.
Watch the video for Day Two…
Day Two "Homework"
 Decide on the 10 Instagram accounts you LOVE and want to PING
 PING for 10 minutes
 Stay accountable by posting your comments on today's challenge + what homework you accomplished
 Tag your accountability partner after you post
Day Three: Getting Repeat Business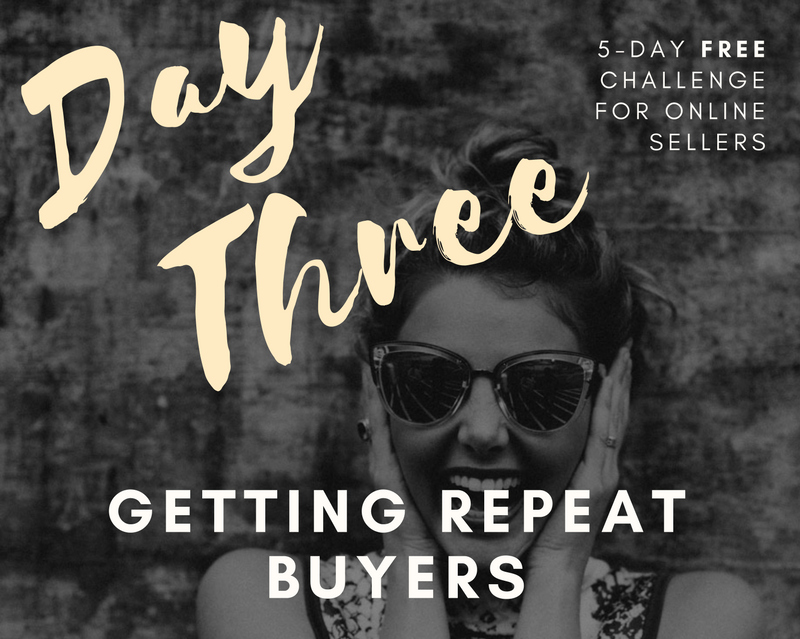 Today's Challenge is super simple and pretty quick. You should be able to do it in 15 minutes.
It's called the THANK YOU challenge because it's about reaching out to previous customers and saying a sincere thanks. Sounds too easy, right?
It's EASY and quick! So get going & watch the video now…
Download the NOTES from this challenge
Day Three "Homework"
Identify your top 10 customers
Cut and paste the template (in the NOTES) and send a sincere THANK YOU to each person via your personal business email – one by one
Stay accountable by posting your comments on today's challenge + what homework you accomplished
Tag your accountability partner after you post
Day Four: Using LIVE Video to Drive Traffic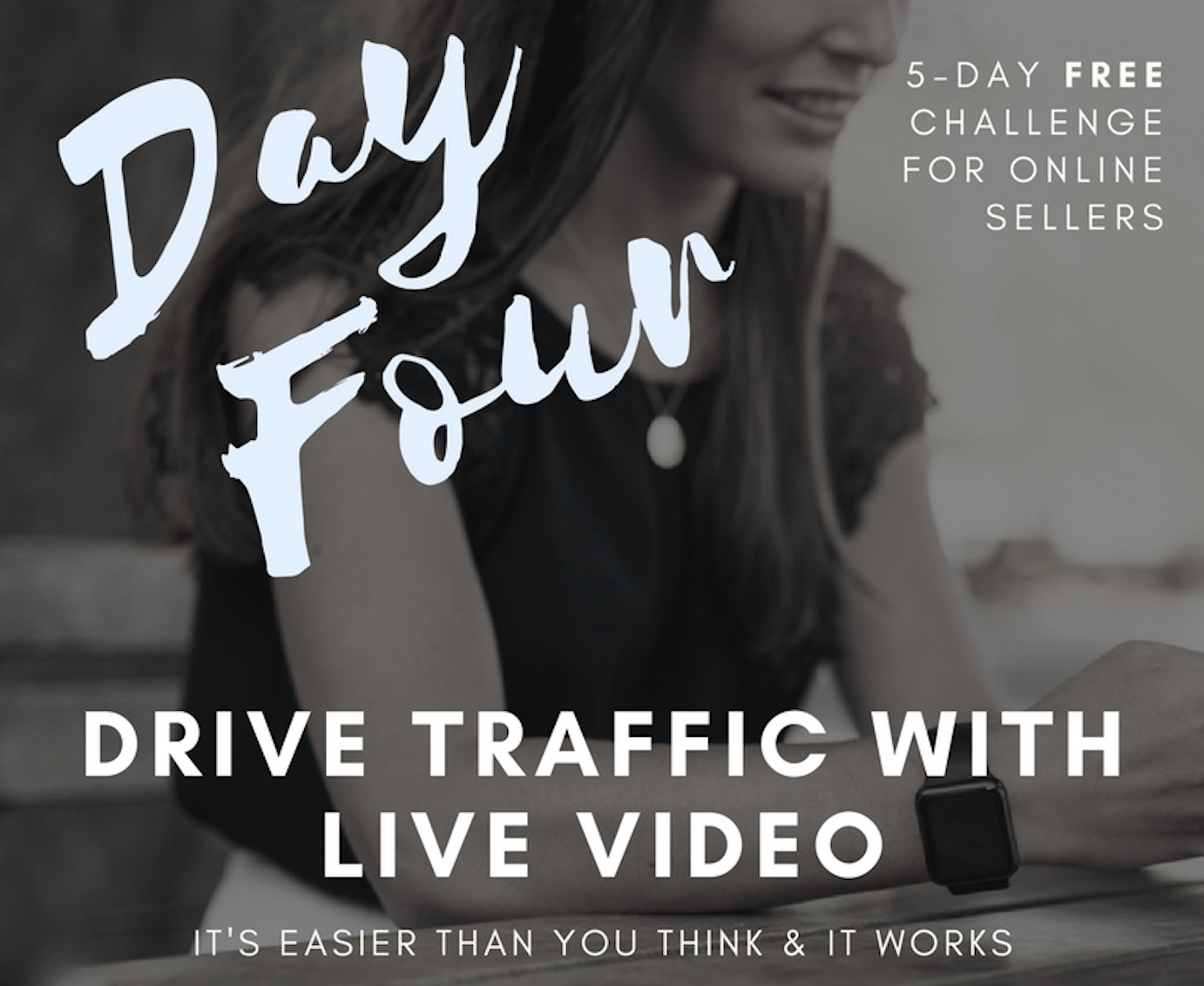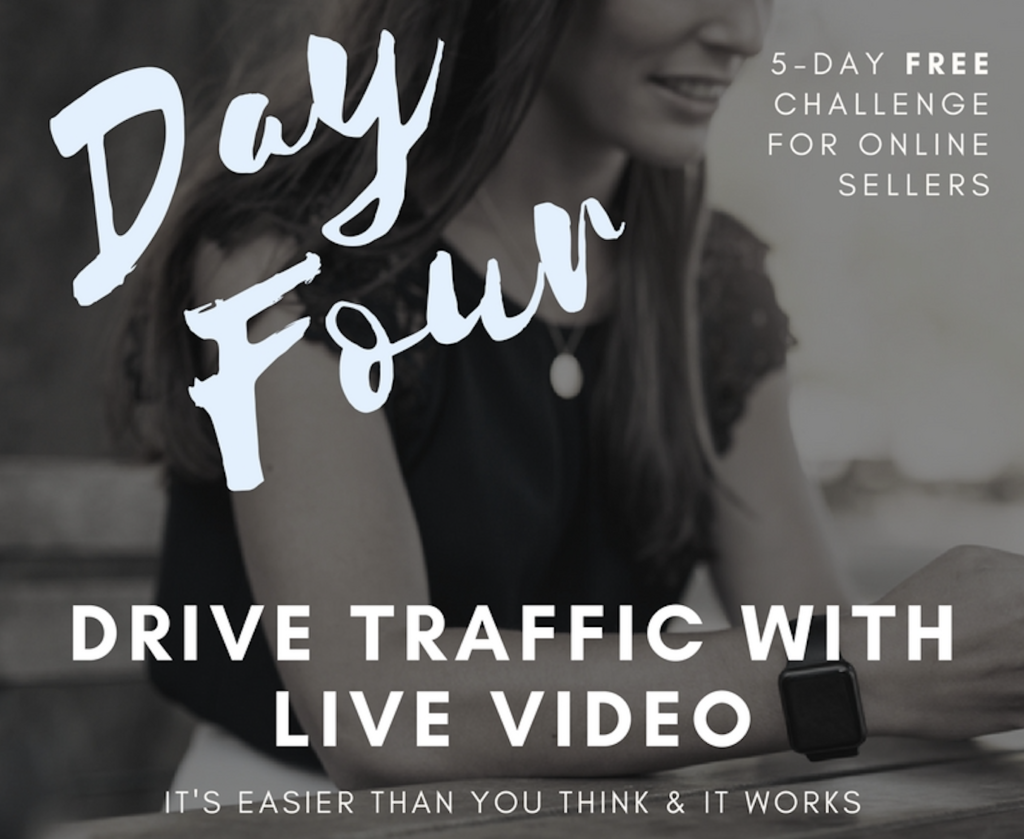 Today's Challenge may put some of you OUT of your comfort zone.
That's OK. In fact, it's awesome. Because that means you're truly rising to the challenge and doing things you wouldn't normally do.
You're going to make a LIVE video today – in fact, in the next 30 minutes.
Look at you, a real life marketer…
Please do exactly what the video says and do it quickly, OK? Do NOT overthink or overcomplicate this.
Making videos for your business is NOT about you, it's about connecting with your following and making them feel special.
You got this. 🙂
Day Four "Homework"
Choose the topic for your video (workspace video is easiest and quickest)
Do ONE test video. ONE, not seven (ask me how I know…)
Do your LIVE video on your Facebook Business Page
Do a happy dance
Report back!!! Tell us you did it and LINK to your video so we can support you! Stay accountable by posting your comments on today's challenge + what homework you accomplished
Tag your accountability partner after you post
Day Five: Follow Up and Close the Sale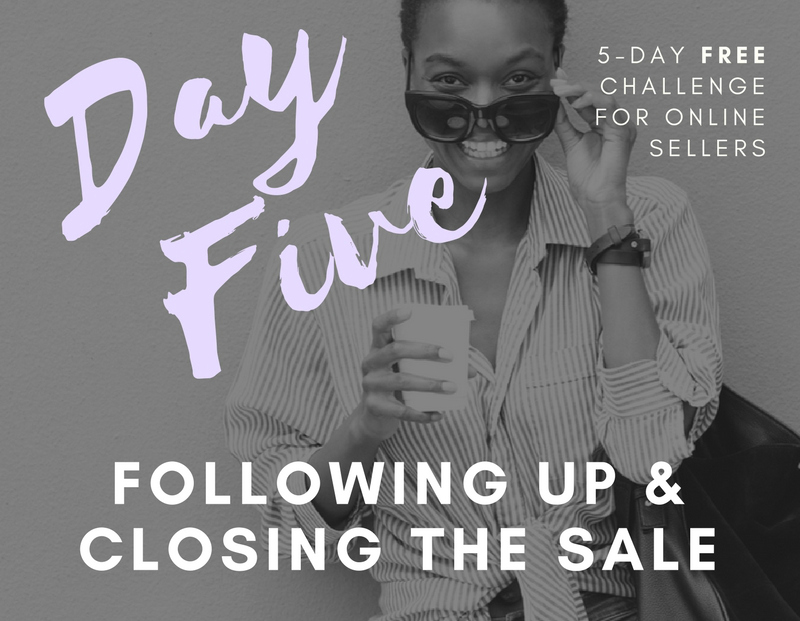 Today's Challenge is all about following up on what you have already done so you close more sales – and understand the process and journey your prospect goes through before they become a paying customer.
Also, if you haven't already, you can register for the Challenge wrap-up Masterclass!
3 Shopify Site Fixes You Can Do in Under An Hour with Erika Neumayer and Jane Hamill
It's free, but you must register: https://janehamill.com/masterclass-shopify/
Watch the Day 5 video now…
Download the NOTES and links from this challenge
Day Five "Homework"
Go back to Instagram and search your account, your hashtags etc.  Make sure you have REPLIED to everyone who reached out to you.
Find 10 more accounts to PING. Keep it up and PING 10 minutes per day.
Check your email and make sure you have REPLIED back to everyone who engaged with your emails from the other day. Next action step is to send out 10 more personalized thank you emails OR put in your calendar to reach out individually to the SAME list in 30 days.
Check on your Facebook LIVE video. Comment back to anyone who commented on it. If you're getting some action, BOOST the post for $5 to people who like your page and their friends.
Plan another FB LIVE video for next Wednesday. Calendar it and commit to it.
After you do your assignment, stay accountable by posting your comments in our group and don't forget to tag your accountability partner after you post.