Fashion Startup 101 – Free Online Class
A Step-by-Step Guide to Launching a Line Without Losing Your Shirt
Wednesday, November 1st, at 12:30 PM CST
Want the know the exact steps to take and in what order to start a profitable clothing or accessories line?
Want to avoid the newbie mistakes that waste your money and time?
If you're answering YES to these questions, this is for you – and it's FREE.

Here's what you'll learn:
The exact 9 steps to take (and in what order) to make a profitable business
Where to find wholesale fabrics
The ONE vital step most designers completely ignore
The 5 biggest newbie mistakes
Build a following BEFORE you're even ready to sell
Where to spend money and where to save (downloadable cheat sheet)
I'm teaching this LIVE and I'll take your questions at the end of the presentation
Jane Hamill has been featured in…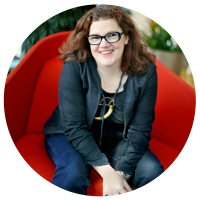 Hey there! I'm Jane Hamill, and I started a clothing line (and opened a boutique) when I was 25 years old. I was pretty clueless, had a tiny budget, and did almost everything myself. Within 6 months I was shipping to my first major department store and I ran my company successfully (wholesale and retail) for 14+ years until I sold it.
My products were carried in Bloomingdale's, Sak's, Macy's, etc. and I had showroom reps in 5 different cities selling my line to stores all over the world. I firmly believe that if I could do it, so can you.