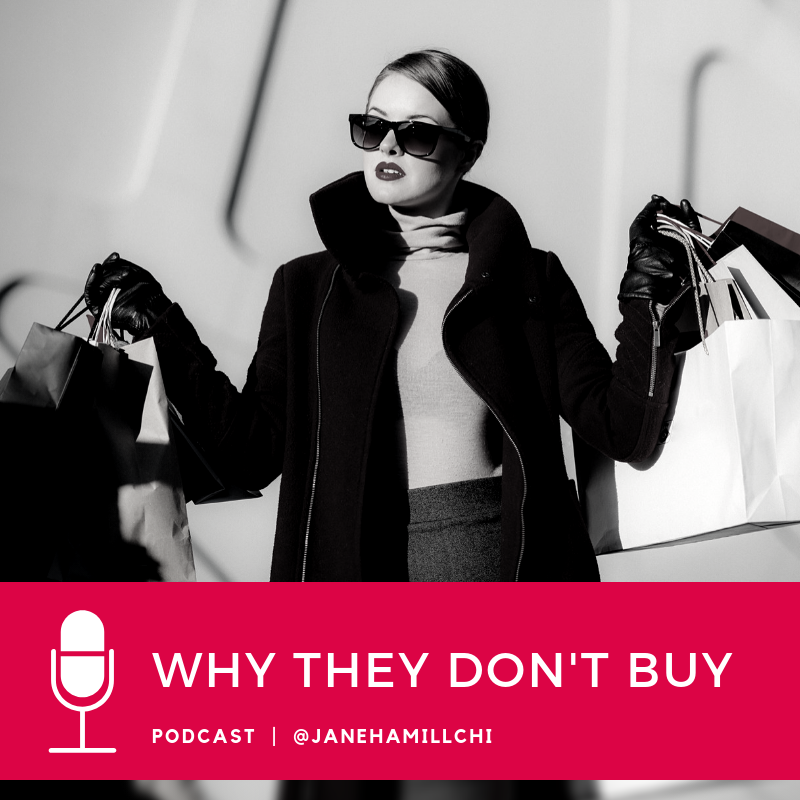 Today's episode will help you understand why more people aren't buying from you and what you can do about it.
Yesterday, a client told me something that disturbed me. She didn't say anything wrong, but she told me about a key learning point that she JUST learned. A real aha moment.
She's actually happy about it because it explains to her why more people aren't buying from her site and she's making a plan to fix it.
But I'm like…
You JUST learned that? I've been preaching and teaching that concept, ad nauseam, for years!! Where did I go wrong that she only really "heard" it yesterday? Where did I go wrong???
So I'm gonna shout out the "why they don't buy" concept in today's episode so there's not one more person who doesn't get it – 'cuz it could be hurting your business.
If you're not selling as much as you'd like, you may be having the same issue my client was having.
If you only listen to ONE podcast of mine ever, evah, EVAH, MAKE IT THIS EPISODE! <– note the all caps and, yes, I'm yelling at you because you need to learn this shizzle today!
Listen now:
You can also listen on iTunes and Stitcher Radio
Here's what I talk about in today's episode:
The magic of the KLT factor (Know, Like & Trust)
How to stop ignoring 48% of your potential customers
Why a discount isn't the only thing you should offer to build your list
How to make sure people don't land on your site only once, never to be seen again
Mentioned in this episode:
Your homework:
Let's talk about the 48%. What are you going to do to capture the "other 48%"? Don't leave me hanging, people! Leave a comment below – I can't wait to read what you say.
Jane