Attention: Makers, Clothing & Accessories Designers, Handmade Business Owners, Crafters, Artists,
and anyone who sells a "physical" product online and wants MORE money coming in the door consistently!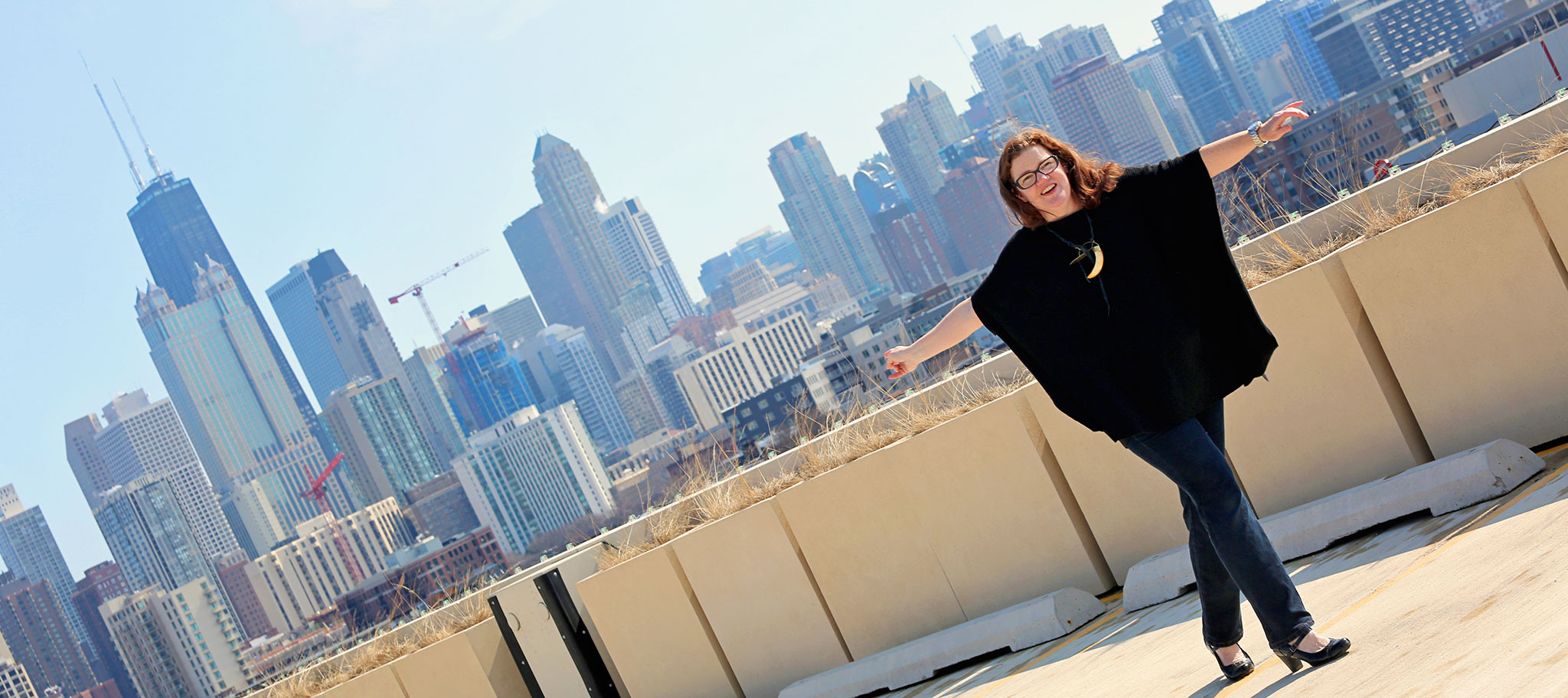 ---
How to Sell More Products Online
1 Main Goal, 7 Weeks Together, Consistent Online Sales


What is it?
"Sell More Products Online" is an INTERACTIVE 7-week program for product sellers who want more "quality" traffic and consistent sales.
How it Works
We start with the ONE main marketing & sales goal you have for your business
For you, it might be to double the traffic to your online store in the next 3 months. It could be to boost sales by 30% in the next 2 months. It could be to tighten up your website so it will CONVERT so you can then drive more traffic and get those sales. It could also be to create and commit to a simple marketing SYSTEM you will actually implement.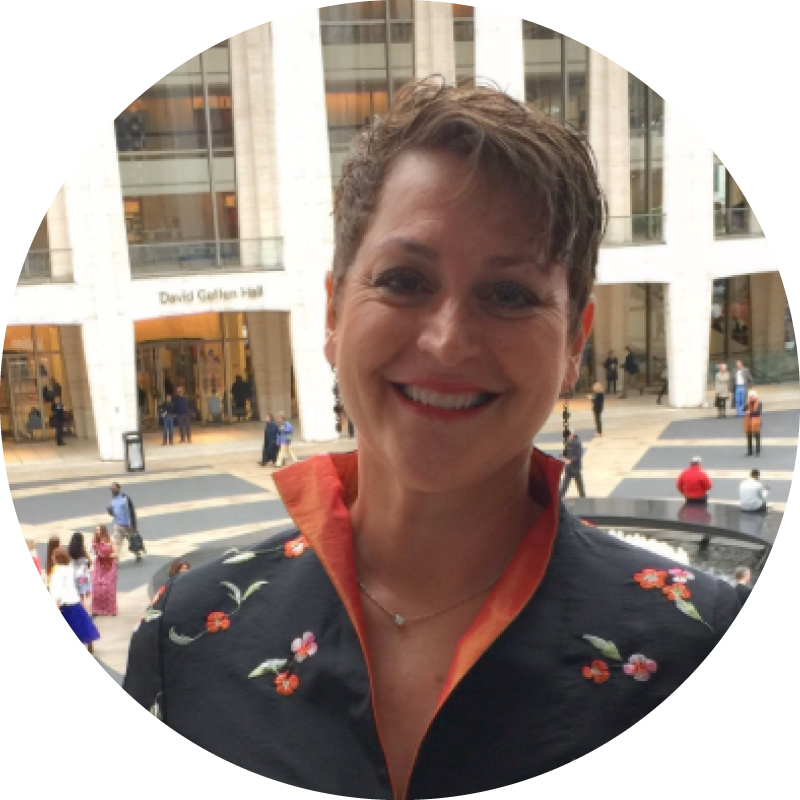 "I think the course has given me a very thorough and complete understanding of 'what' marketing is and 'how' a lone entrepreneur with a computer is able to be competitive in this day and age. Jane is endlessly trying new things and sharing with her students what is currently working for her and what doesn't. She is extremely generous with her time and knowledge and does sincerely care about her students' successes and clearly is invested." — Marisa Cerveris steelcorewear.com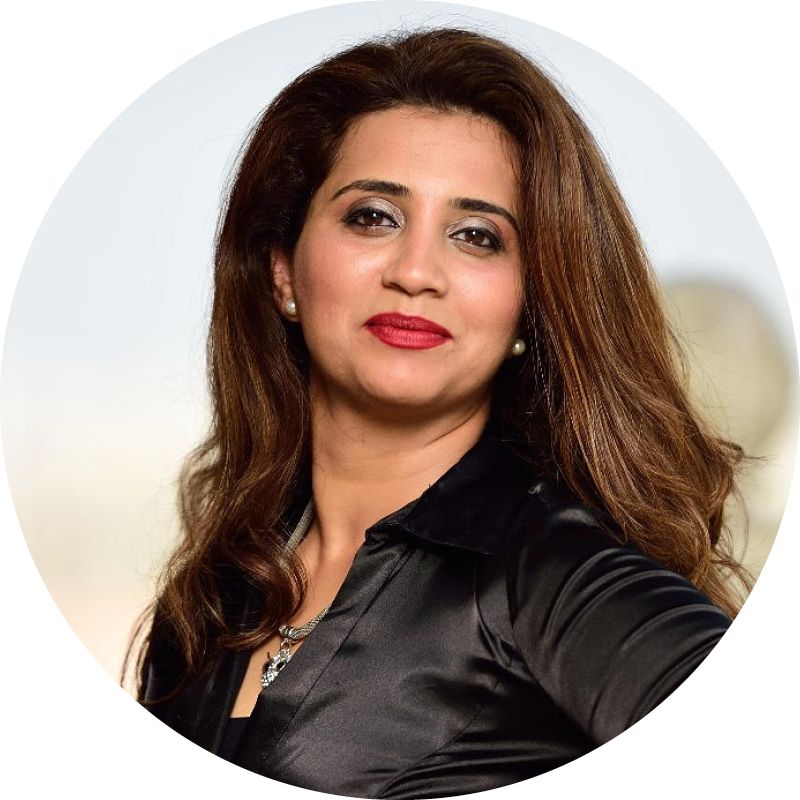 "Jane has enthusiasm, positivity and, an all-business attitude.
She supports startup entre/ mompreneurs and is honest and supportive!" — Anila Hussain – Switzerland shenannz.com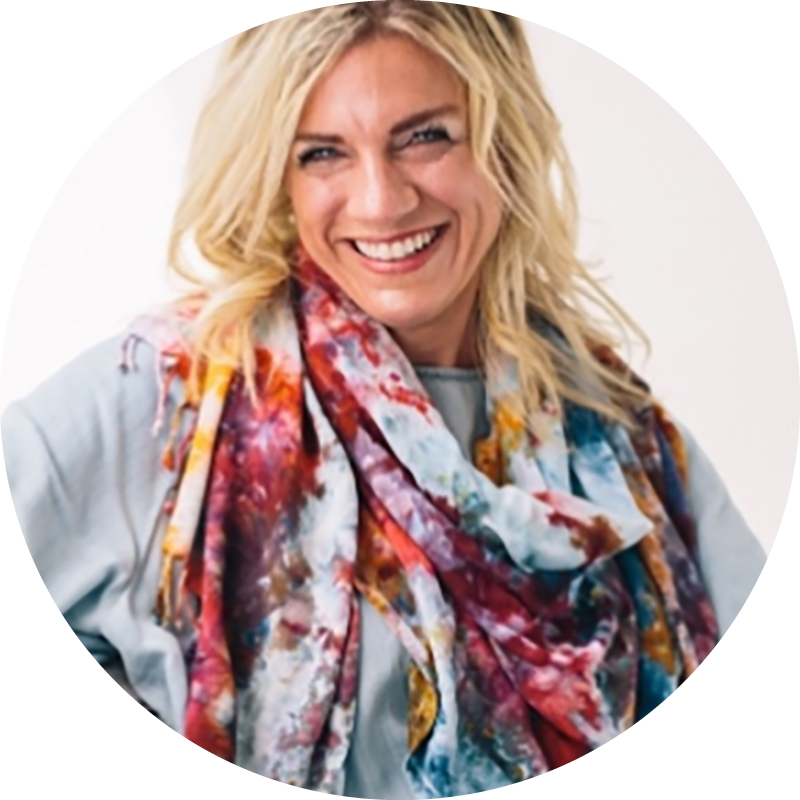 "SMPO was so amazing...I knew there was a lot I still needed to learn about selling online but I was blown away at what little I did know. Content was awesome!!! I think I will have doubled, if not tripled, my online business. Hands down I would recommend it to people with an online business." — Jackie Ayres Dyetology.com

Look, you know you should be marketing your business regularly.
And if you're like most creatives I know, you probably overthink everything instead of just DOING things that will get you actual sales.

My goal is to give you 3 things:
CLARITY on what to do next
The CONFIDENCE you need, and
The motivation to get your butt into ACTION
Thinking and debating what you could and should be doing to get more customers is a waste of time.
In SMPO, you're going to choose a simple goal, commit to it (because I'll be kicking your butt about it, kindly of course J), and have the courage to execute on what you decide. That's it.

It really is THAT easy. And you won't be alone.
If you want consistent buyers on your site, it's time to get serious and make a decision.

Here's how SMPO works:
It's a 7-week interactive group mentorship for those selling a product online.
The mission of the program is to help you get "qualified" traffic to your online store, convert lookers into buyers, and keep them coming back for repeat business.
You'll SIMPLIFY your marketing and sales process so you can set it and repeat it
You get 15+ hours of detailed training videos with printable Workbooks for each module to keep you focused and on track
The course content is available as soon as you register, at your own pace, with unlimited access from any device
During the 7-week mentorship, you get weekly LIVE group coaching sessions to get your specific questions answered (via video conference)
You'll have direct access to me, Jane, for questions as well as rockstar online seller, Erika Neumayer
You also have 24/7 access to a private Facebook Group for accountability, support and community
You get LIFETIME access to the course material so you can always go back and review and never feel pressured or rushed
What You'll Learn (see the full curriculum below):
Module One: Choose who you want to sell to, your "perfect" customer
Module Two: Your message – how to attract the "right" people and repel the ones that will never buy
Module Three: Find your customers (online & offline)
Module Four: Attract them to your site
Module Five: Sell them stuff, LOTS of stuff

Your Investment: $497
 After you register, you'll receive a separate email with complete access instructions
(allow 10 – 30 minutes)

What students are saying about the SMPO Program…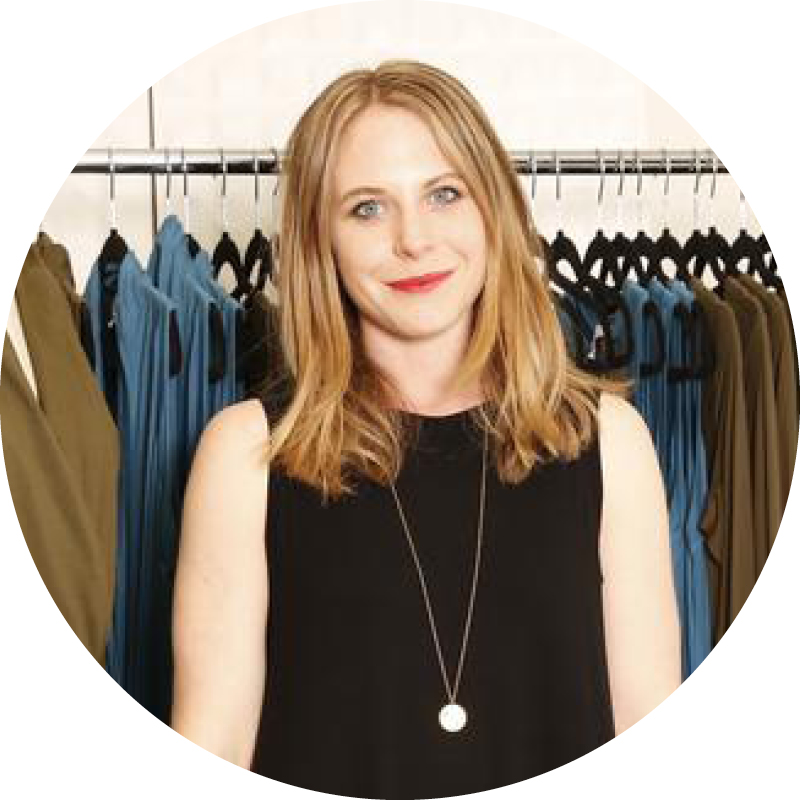 "I think it was incredibly effective. I have gone from 0 online sales to 2 online sales/week since taking the course, and I have a plan in place to keep that momentum going. Since I started SMPO, I have Increased my online sales, doubling my email list since the beginning of the year, establishing a brand voice and aesthetic that extends across all channels of my marketing, selling to two stores in New York, signing with a national showroom, getting over my fear of putting myself out there, getting help and knowing how to manage that help. I'm hoping to triple my online sales in a year to ~1sale/day." — Sarah Liller  sarahliller.com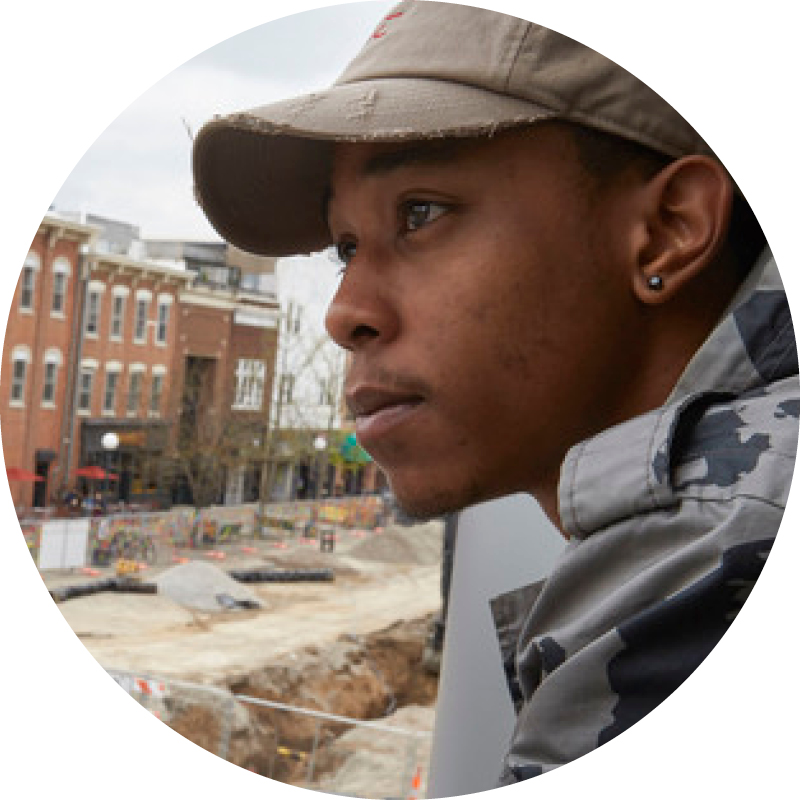 "At first, I was nervous about the financial investment. But I was not consistently getting online sales.
I felt that Jane was a marketing guru and would be a great mentor to teach me the things I didn't know about the business. I feel like I'm now putting together a solid marketing plan."— Dondre Smith  almvghty.com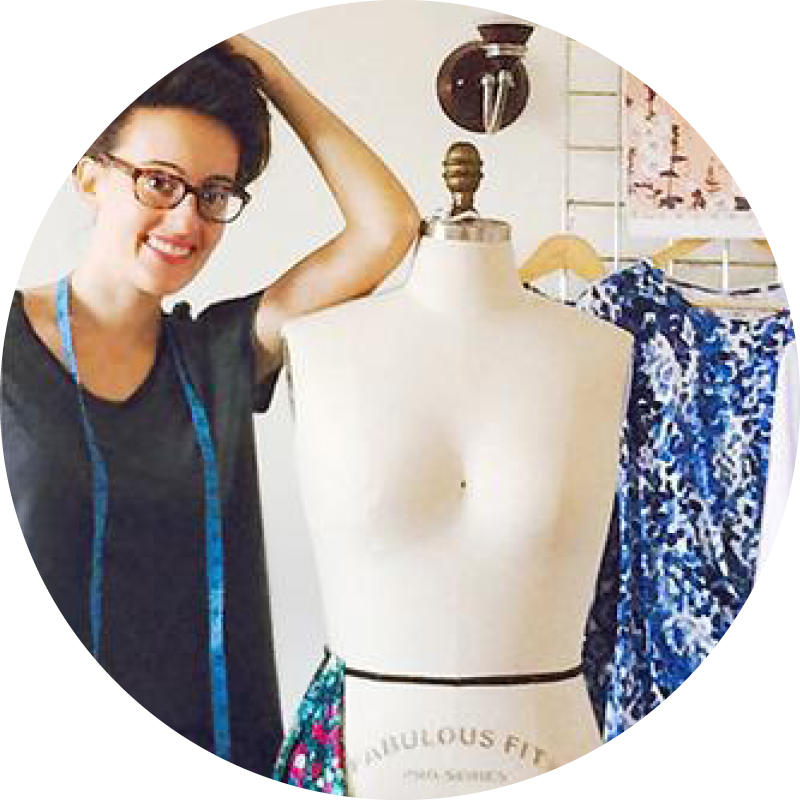 "I knew online sales was my next priority; however, marketing was the big foggy cloud between all that I have accomplished so far developing my product and actually getting enough sales. I'm familiar with Jane's teaching style and I knew out of all the courses, this one would benefit me right now. I of course hesitate when it comes to making a financial investment; however, the 100% guarantee really hooked me in at the very end.
I am pleased to say that I have now a marketing plan 10-10-10! Content was organized and clear. It is a phenomenal course and up-to-date. I started the course before my site was even live and it helped me start off on the right foot. I liked that SMPO is not geared to one particular industry or level of success in your business. I think the Facebook page was the most surprisingly valuable part of the course (other than the course itself). I couldn't imagine where I would be right now in my business without this course and the support that goes along with it." —Sarah Jacobelli  chicasual.com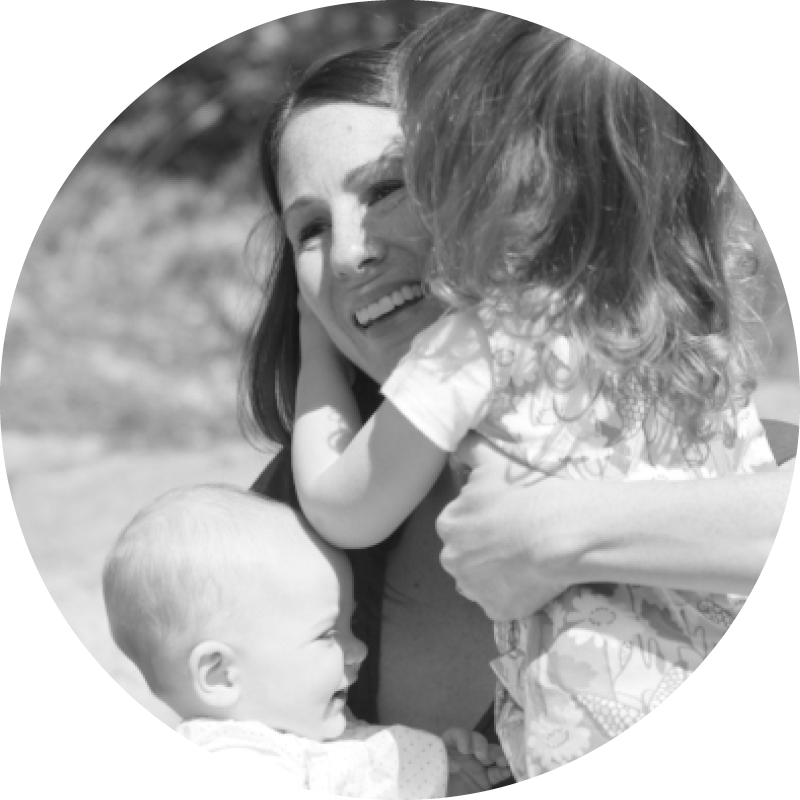 "I really thought I wasn't good at sales/marketing and considered hiring someone to do it for me.
I loved seeing Jane review classmates' websites on the calls and liked the feedback on specific aspects of their marketing. I also liked that it held my interest and it gave me a PLAN that I can go back to and keep implementing as I grow. Now I'm glad that I stuck with it and have the skills to do it myself—I'm continuing to see my online sales grow!"— Deborah Thompson  echoartbindery.com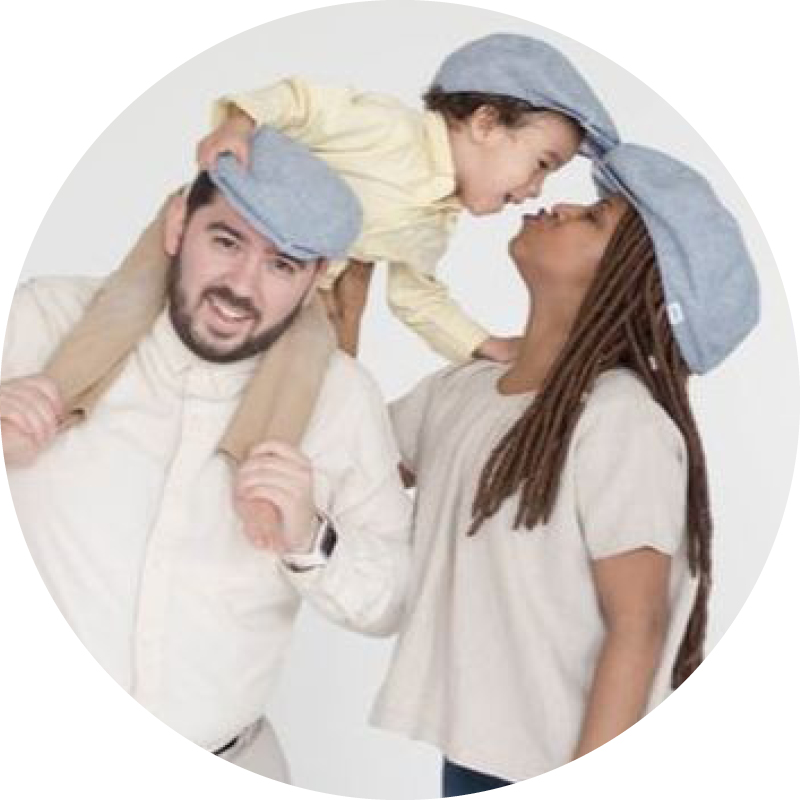 "Selling doesn't have to be icky or sleazy. It is an opportunity to connect with your customers and tell a story. It should be fun! That was a big mind shift for me…" — Markisha Velazquez juniorbabyhatter.us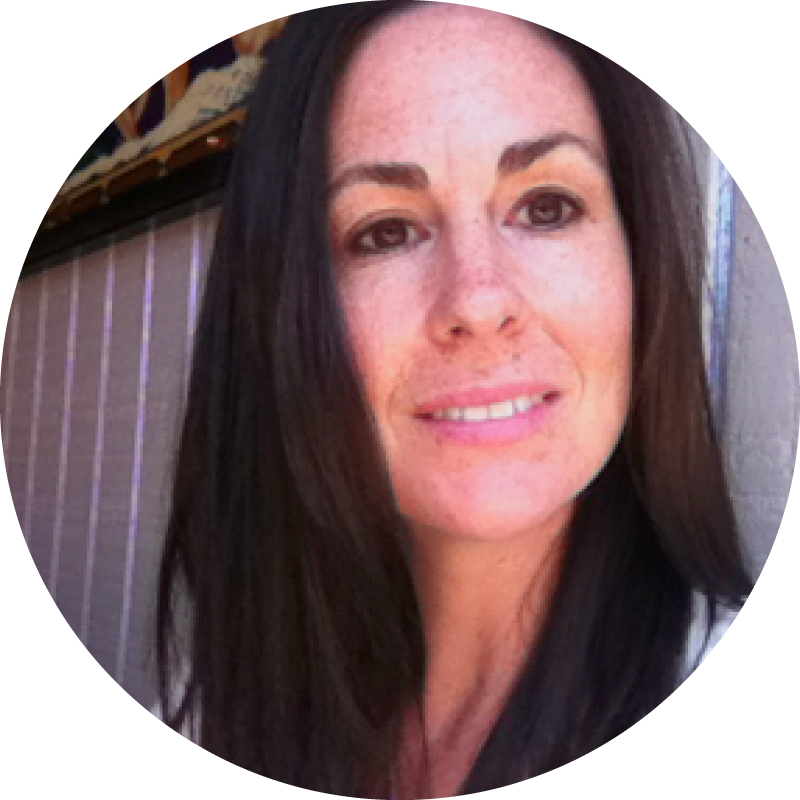 "Before taking the class I didn't know where to begin with my marketing. Now I have a clear plan of what to implement. I can get it on the calendar and start doing it. AND, I don't have to second guess myself!" — Kaye Amurao vingerhoet.com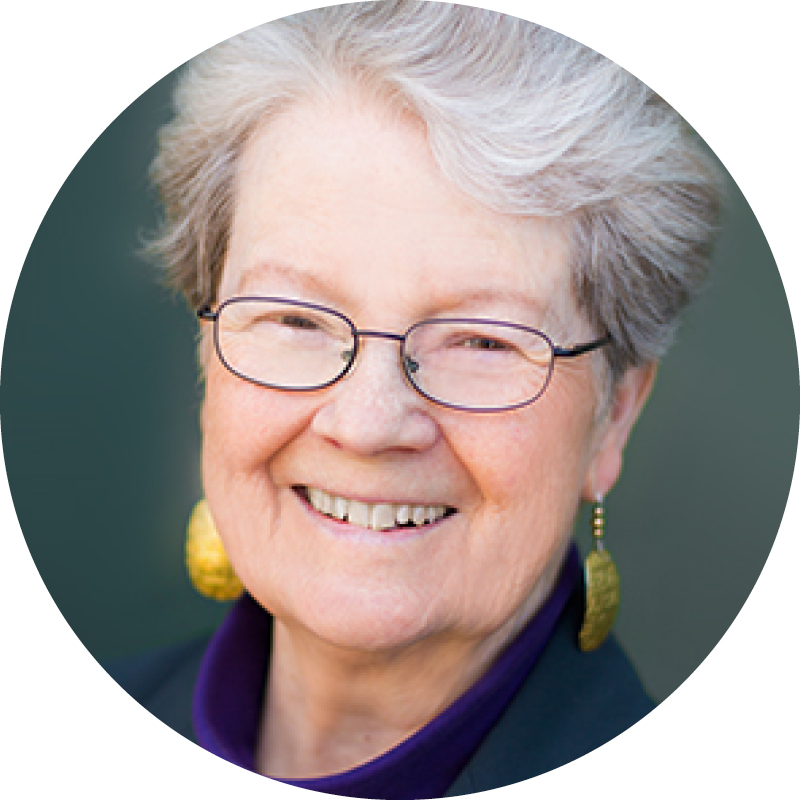 "I really liked the Community and Facebook page, Jane's real-life examples, and feedback to individual members that I could listen to and learn from. What I have really learned is to invest in learning and myself to stay committed. THANK YOU. I deeply appreciate what you are doing." – Anne Byrnes stepin2now.com

What You Get:
Every week for 7 weeks, we'll cover a different module of the course. The training videos are "assigned" on Mondays
Your LIVE weekly group coaching sessions are Thursdays at 12 pm CST (Chicago time) via Zoom video conference
You get the complete recording of all coaching sessions so you'll never miss a thing
The private Facebook Group is VERY active and you'll meet the new students as well as the alums which is awesome for support and accountability
If you cannot attend a coaching session LIVE, you can submit your question in advance and it will be answered during the live session
All training modules are pre-recorded, housed in your membership site, and available from any device
We recommend you follow the schedule below but we understand if you want to work ahead, take it slow, or binge-watch the video trainings – that's totally up to you
The Schedule:
Training Module Dates: We strongly suggest you follow this schedule to avoid feeling overwhelmed. However, if you wish to work ahead or binge watch the videos, you can. All training modules are pre-recorded, available any time, at your own pace.
Monday, September 25: Module One
Monday, October 2: Module Two
Monday, October 19: Module Three
Monday, October 16: Implementation week, no new module released
Monday, October 23: Module Four
Monday, October 30: Module Five
Monday, November 6th, Implementation week, no new module released
LIVE group coaching Sessions via video conference — allow 90 minutes. You will be on screen. No need to dress up for us but I do suggest you wear clothes. 🙂 You get recordings of everything 24 hours after the live event.
Thursday, September 28, 12 pm CST
Thursday, October 5, 12 pm CST
Thursday, October 12, 12 pm CST
Thursday, October 19, 12 pm CST
Thursday, October 26, 12 pm CST
Thursday, November 2, 12 pm CST
Thursday, November 9, 12 pm CST

Your Investment: $497
 After you register, you'll receive a separate email with complete access instructions
(allow 10 – 30 minutes)

My 100% Personal Guarantee:
I'm so sure that this course will provide you with the best information that I have a full guarantee. If this training course isn't awesome for you, I offer a full 60 day money back guarantee. Just show us that you have done the work, filled out the worksheets, and then email us to request a refund. – Jane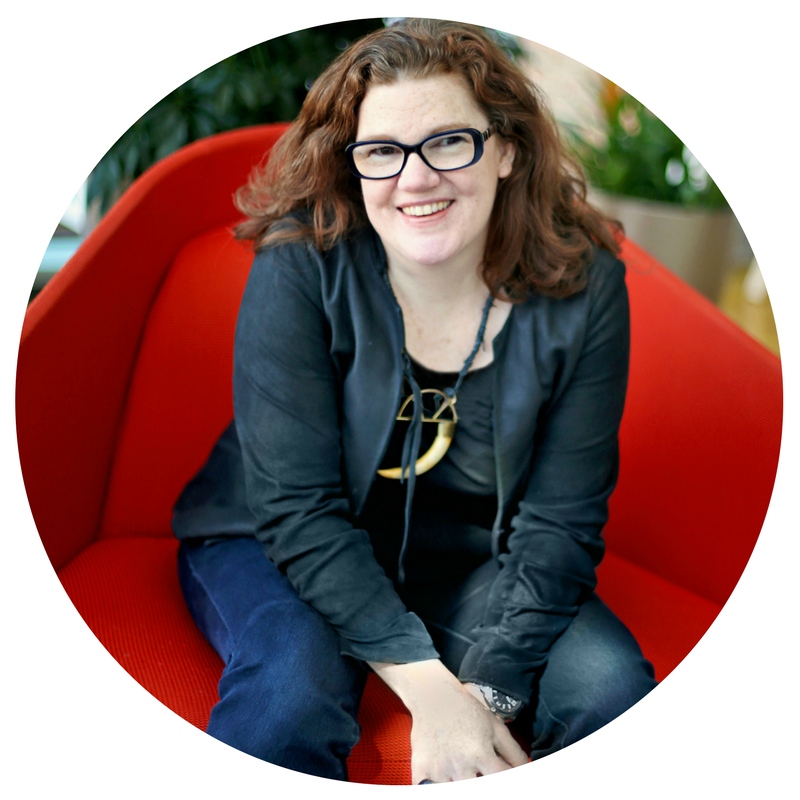 Your instructor, Jane Hamill

The Curriculum:
Module 1: Your Who
Your 3 step business assessment
Rate your current and past customers
How to determine who you MOST want to sell to
Your Buyer Persona – an ACTUAL person
"A woman walked into yoga class" exercise
Module 2: Your Message
What to say and do on your website so your customer "gets it"
Surveying your customers
3 direct response marketing "triggers" and how to use them
Choosing your keywords
Your specific compelling marketing message that attracts some and repels others – on purpose
A website that converts vs. a website that looks pretty
Module 3: Where to Find Customers
Your "platform" for reaching potential customers and how to keep it simple and do-able
The process of lead generation and capturing leads
Your content marketing strategy (not as hard as it sounds)
The strategy of OPC – other people's customers; who already serves your customer, your indirect competition
How to research online and offline to find the "right" people
Module 4: Attract Your Customers to Your Site
How to get "qualified" traffic to your site
The 48%: How to capture emails from non-buyers
The 6 step process of creating content that leads to sales
Turning a lead into a paying customer
Your simple content planner, week-by-week, to automate pieces of your marketing
Module 5: Sell Them Stuff
Selling through email, social media, and offline
Selling evergreen products vs. seasonal products
Abandoned carts and what to do about them
Why most people don't buy the first time and what you can do about it
The 3 vital parts of every single email you send to your community
Creating your lead magnet to grow your audience and list
Bonuses
Visual content creation – 6 free or cheap resources to look like a pro without hiring an expensive graphic designer
Influencer marketing (Instagram, YouTube, Pinterest, etc.)
Graduation gift! Brand new "SMPO Vault" with all the most common marketing questions and the answers all in one place, at your fingertips
---
FAQs
Q) When does the course start?
A) The SMPO group mentorship starts September 25th and runs for 7 weeks. As soon as you register, you get access to ALL training modules and materials. You can binge-watch, do one module per week or per month — it's totally up to you. The INTERACTIVE portion of the course runs from September 25 – November 10th, 2017.
Q) How is the content delivered to me?
A) Everything is online and the course content is housed on a membership site. After you join, you'll get an email with instructions to create a username and password. You'll use the same link each time you access the material. The videos are streamed on Vimeo and the handouts and workbooks are ready for downloading and printing if you wish. All trainings are pre-recorded and available immediately so you can get started right away, or follow the schedule below (JUMP TO TEXT) and learn week by week.
Q) Can I access all the videos immediately or is the content dripped out weekly?
A) The SMPO course content is all available immediately so you can learn at your own pace. However, I recommend you go through the modules week by week (as described in the schedule) so you don't feel rushed or overwhelmed.
Q) What if I have questions – can I get help?
A) Yes. When you invest in SMPO, you are getting LIFETIME access to the course material plus the 7-week INTERACTIVE group mentorship. During the mentorship period, you'll have access to weekly LIVE group coaching sessions (via videoconference) where you can ask me and our other mentor, Erika Neumayer, all your specific questions. You also have access to our very active private Facebook Group for accountability, support, and community
Q) What happens during the weekly LIVE group coaching sessions?
A) I encourage you to treat these sessions like a private 1:1 consultation. Be ready with your questions and your mentors (that's me, Jane, and Erika Neumayer) will take your questions and offer real-time feedback and answers. This often includes reviews of students' websites, email campaigns, social media graphics, Facebook ad critiques, Buyer Persona reviews, lead magnets, marketing message, and more. ALL questions are welcome and we can share screens to get you the best results.
Q) If my e-commerce site isn't ready yet, should I sign up?
A) Probably not. You won't be able to implement what you learn as we go, and that's a disadvantage. The decision is yours, of course, and you do get access to the training modules for the LIFETIME of the course.
Q) How long do I get access to the training material?
A) Unlimited LIFETIME access to all training materials. The group mentorship runs for 7 weeks.
Q) What if I live outside the U.S.?
A) Great! Everything is online and accessible on any device. We have students from all over the world.
Q) Does what you teach actually work?
A) It works if you IMPLEMENT what you learn, get answers when you're stuck, and take "imperfect action" every single day. Just signing up for this program will not help you and more than joining a gym will get you flat abs. Please read the reviews from former students to see it it's a fit for you.
Q) What if my product isn't "fashion-y"?
A) That's cool. I'm not that "fashion-y" either. This program works with any product in any niche. If you sell hammers online, I'll help you sell more hammers.
Q) Can I access the training videos on my phone?
A) Yes. The videos are all hosted on Vimeo and accessible from any PC, Mac, phone, tablet, and any other device they might dream up next.
Q) How much time should I allow in my schedule for this program?
A) While it varies greatly, I suggest you allow 3 – 6 hours per week during the 7-week interactive mentorship period.

Sell More Products Online
Your Investment: $497
 After you register, you'll receive a separate email with complete access instructions (allow 10 – 30 minutes)
---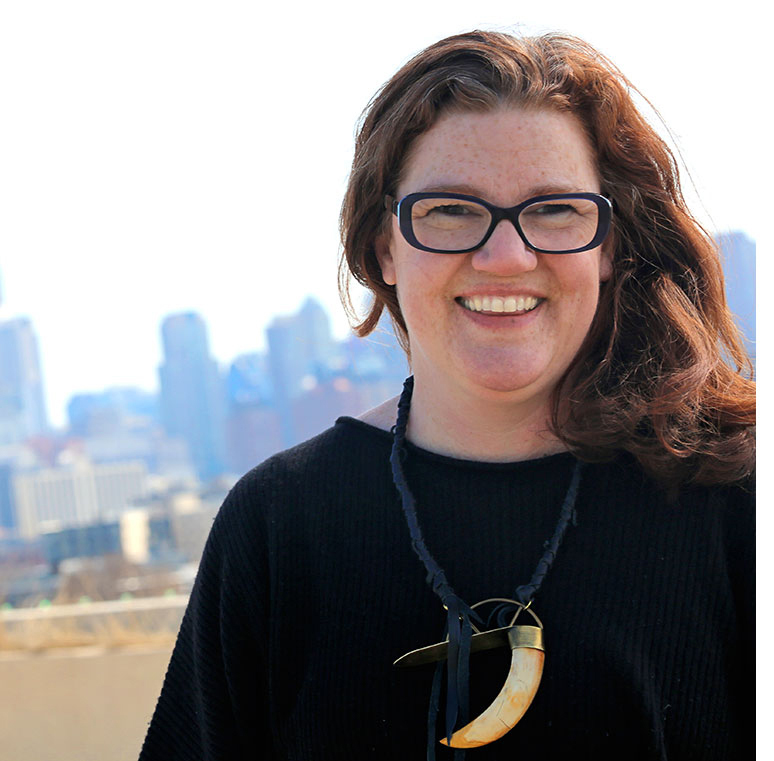 About Your Instructor, Jane Hamill
Designed the Jane Hamill womenswear line for 14+ years and owned her boutique for the same time period (cleverly named Jane Hamill)
Sold the Jane Hamill line in her own shop in Chicago and wholesale to Bloomingdale's, Saks, Marshall Field's (now Macy's), Mark Shale, Saks Jandel, and numerous specialty stores
Jane's collection was represented in 5 showrooms across the country
Designed a line of bridesmaid dresses called Dress Fancy
Great press over the years including CNN, Entrepreneur, InStyle, Lucky, Chicago Tribune, McCall's, National Public Radio, FOX national TV,
Did an essay for NPR's This I Believe series – also in the book of essays. The topic? Barbie!
Sold design biz and retail store in 2007 – 14 years and 2 kids later
Started consulting with retailers in 2007 (with Retail Mavens) re: inventory control, cash flow, open-to-buy #'s, marketing their business
Started Fashion Brain Academy and Jane Hamill Consulting in 2010
Helps creative entrepreneurs make a great living via online courses, group coaching, Masterminds, private coaching, and public speaking.
Adjunct faculty at Columbia College
Mentor at the Chicago Fashion Incubator
Enough, enough…you get the idea
About Your Mentor, Erika Neumayer
Started out in January 2010 with a 12 piece collection, a website and a "studio" in her parent's dining room
Website was up by April, but sales were… dismal. Got a new website in 2012 and sales were… meh
Realized that the only way she was going to make this work was to become a student of marketing
Wanted to vomit
Took in as much knowledge from Jane as humanly possible, implemented systems and executed quickly
BAM- orders started slowly trickling in
Launched another new website that was streamlined and focused on shopping and put the customer experience first
Continued marketing her products every day and found that she could focus her creativity into marketing as well… and BAM orders start coming in more consistently
March 2016 – Launched a massive 3-day sale that brought in $24k (lurkers on her email list became buyers!)
Life changed – but it didn't change the consistency in which she continued to do her marketing
Sales continue to roll in and people continue to THANK me for marketing to them J, "Erika – I just love your emails! They're so fun. Keep up the great work."