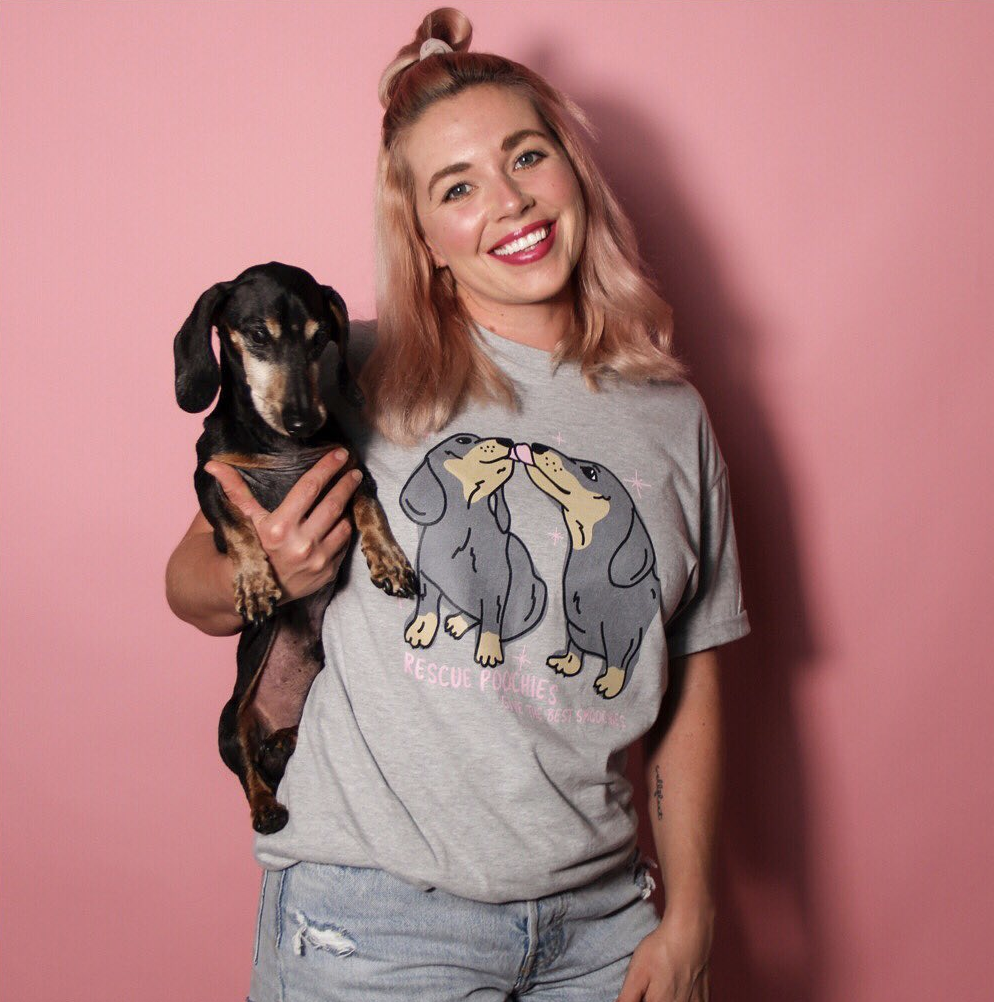 I'm so excited!! One of my clients had her BEST single sales day of the year this week and in today's episode I'm sharing her story. Claire Wolfson is the c0-owner of Bean Goods, an online store devoted to "radical people who love their wiener dogs" selling dachshund themed tees, hats, sweatshirts dog apparel, and other great stuff.
This purpose of this episode is to show you what's possible. 
On Wednesday, I received a Slack message from Claire that looked like this…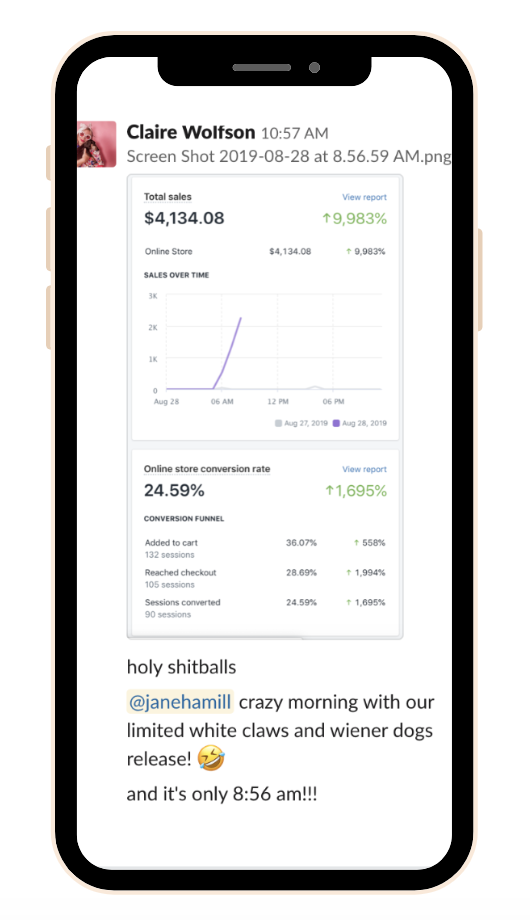 $4134.08 in sales before 8:56 am Los Angeles time from her Shopify store.
By 10:38 am sales were up to $5,599.00. Boom.

(In the episode I tell you how sales ended up at the end of the day.)
I shared Claire's success story on my weekly session with my Imperfect Action members and it inspired the group so I hope it will inspire you. In fact, I got this feedback…

I hope Claire's story inspires you too.
Claire isn't different from you. You can do this. You just need a strategy.
Have a listen…
You can also listen on iTunes and Stitcher Radio
Claire did not get here by accident. It's all about mindset, focus, becoming a student of marketing, and planning your content with intention to sell. Claire and I have worked on things in many areas…
Honed in on her customer
Stopped offering so many discounts
Improved her margins
Reduced the number of product launches
Went deep with products, rather than wide
Consistency
Make no mistake, Claire is responsible for her own success. I'm the guide, yes, and that is an honor. But I'm not attributing her success to me.  She's the one doing the work, executing on the plan, spending the money, running the ads, and feeling the fear but doing it anyway.
You can do the same thing. You could be the next featured member. 🙂
Also…
In case you missed my Content Calendar class last week, I'm doing it again LIVE.
Friday, September 6th at 1:00pm CST (Chicago time).
You'll learn how to use your content to get consistent, predictable online product sales.
Don't miss it, it's FREE!
Click here to register for the content calendar class and get my content calendar template as a bonus.

*All registrants will get my content calendar template to download and use for your business. 🙂
Mentioned in this episode:
Do you find these episodes helpful?
If you do, tell a friend!  I'd really appreciate if you took a moment to leave an honest review on iTunes.
Jane