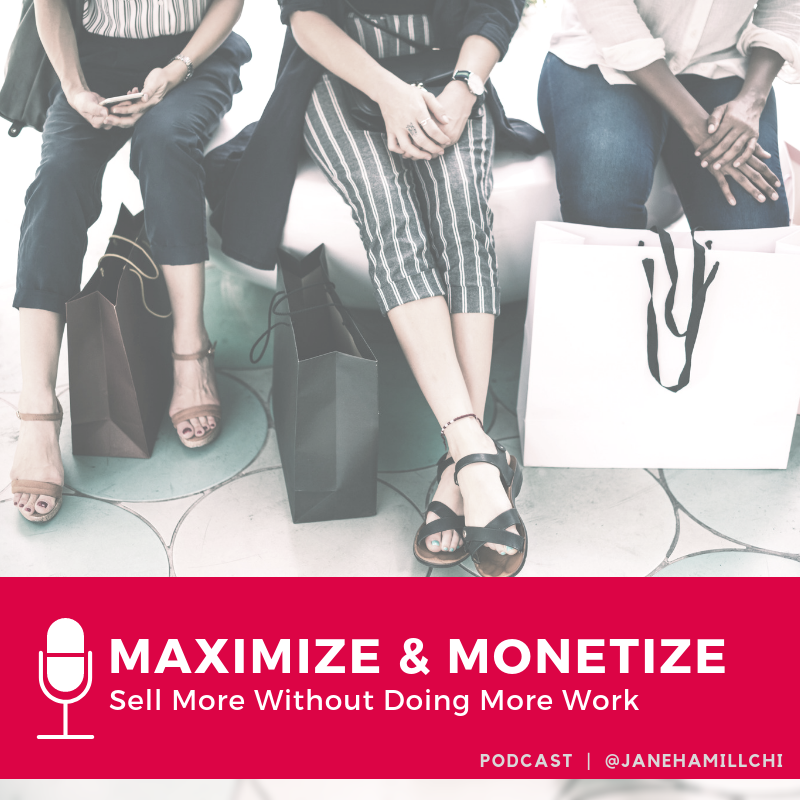 What if you could do the same amount of work you're currently doing – or even less – and sell WAY MORE products? It's absolutely possible if you tweak a few simple things in your business.
In today's episode, we're going to look at what's already working in your business so we can Maximize and Monetize it.
We'll focus on 3 areas of your business:
What products are currently selling
What marketing activities are resulting in money
How you can be the most productive you've ever been
I guarantee you're working on stuff in your business that's NOT important to your bottom line – we all are. That's why I have a business coach who often has to slap the stupid out of me to stay focused (and I mean that in the kindest way :-)).
Take 15 minutes right now to find out how to do things just a little but differently. This will help every single one of you reading right now.
Have a listen…
You can also listen to this episode on iTunes and Stitcher Radio.
Mentioned in this episode:
Quotes from this episode:
I don't know what they want from me
It's like the more money we come across
The more problems we see
– The Notorious B.I.G.
Mo money, mo problems? Heck no, it's Mo Money –> Mo Money!
"Take up one idea. Make that one idea your life — think of it, dream of it, live on that idea. Let the brain, muscles, nerves, every part of your body, be full of that idea, and just leave every other idea alone."
– Swami Vivekananda
Screenshot this, print it, and post it up, people! Repeat it every darn day…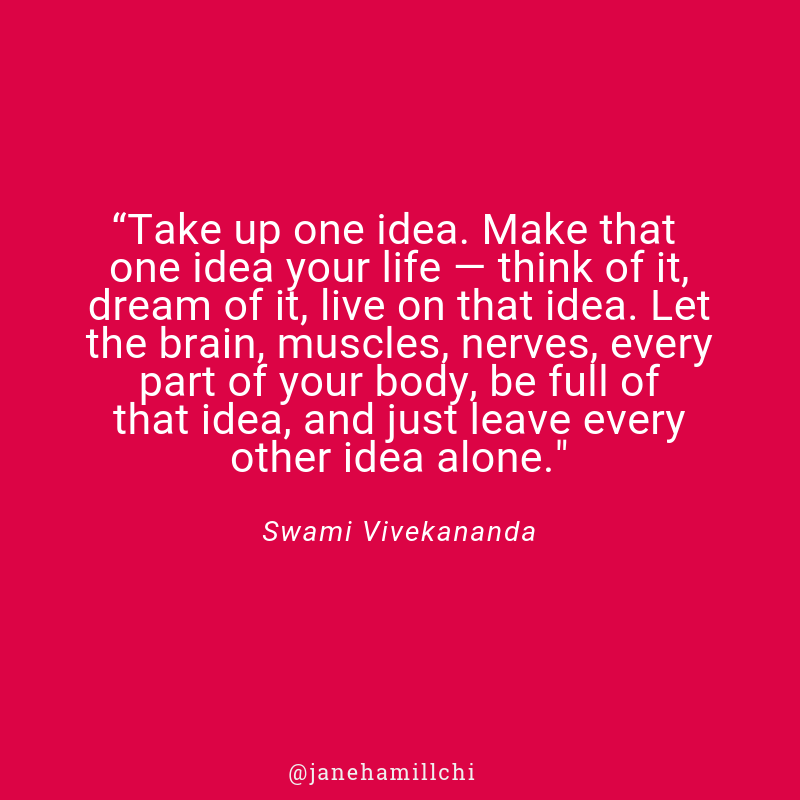 Your Turn! Will you do me a quick favor? 
What's your ONE idea? What are you really focusing on right now? Let me know in the comments below!
Thanks for listening,
Jane
P.S. Seriously, I love hearing from you so please leave me a comment and tell your takeaway from this episode, OK?