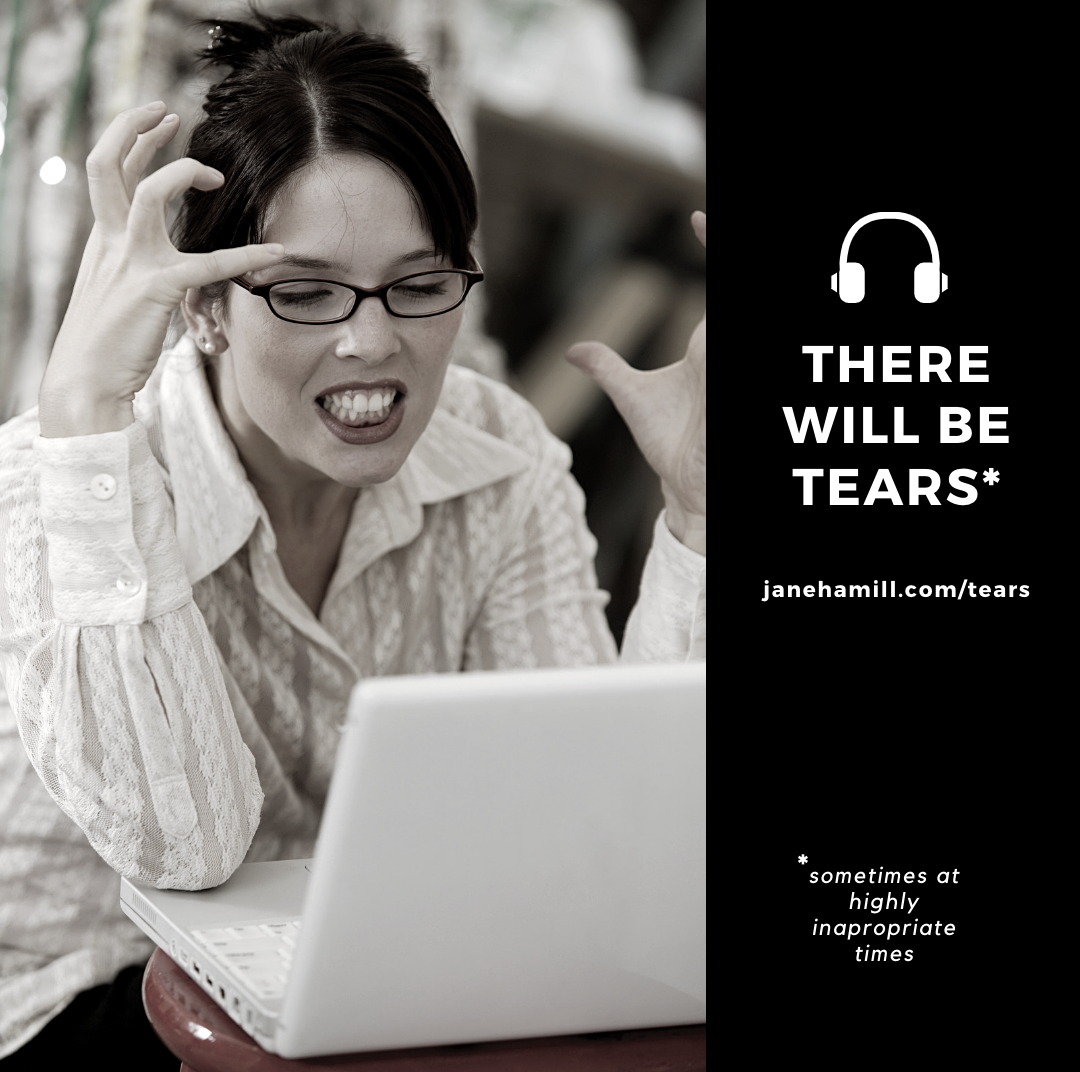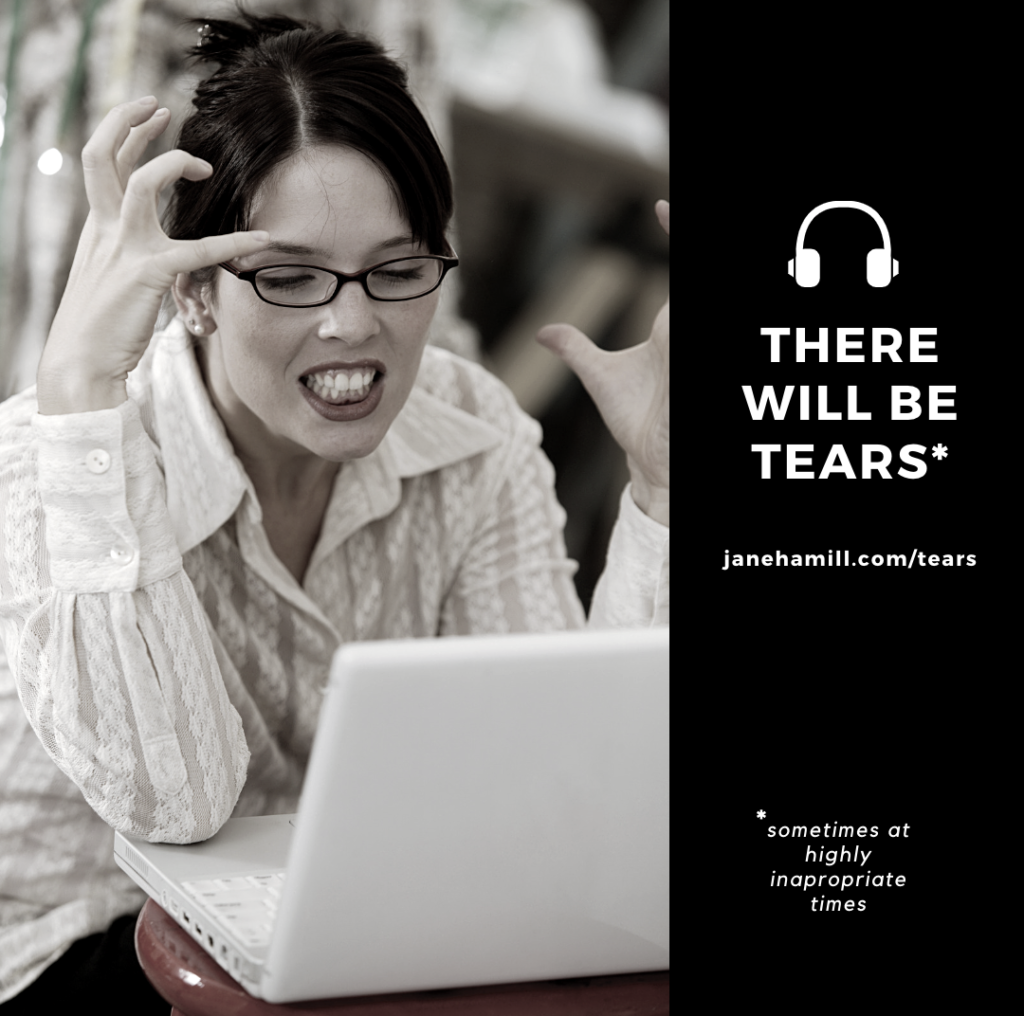 Entrepreneurship.
It's NOT for wusses.
There's one thing I know…no matter how many years you're in business, no matter how good you are at being the boss, no matter if things are going well or not so well, eventually it happens to every business owner. And often at highly inappropriate times.
There will be tears.
Tears of disappointment, tears of frustration, tears of desperation, and even tears of sheer gratitude.
And it's particularly annoying when the crying crops up at the worst possible times. When you're with a customer, training a new employee, standing on stage. Times when you're supposed to have your sh*t together.
"Entrepreneurship is a personal growth engine disguised as a business pursuit." – James Clear
There's nothing like owning a business to bring up all your own stuff  – the between the ears stuff. Even when you didn't think you had any particular stuff.
And the tears can make you feel like a total loser.
Even though you're not.
Listen to hear more…
You can also listen on iTunes. Spotify, and Stitcher Radio
If you like these episodes and they're helping you, please share this link with a friend: www.janehamill.com/tears/
Also, if you'd like these podcast topics further, maybe it's time we work together! If you want consistent, predictable sales without working 100 hour weeks, check out my coaching program, called Imperfect Action.
Mentioned in this episode:
Thanks for listening. 🙂
Jane