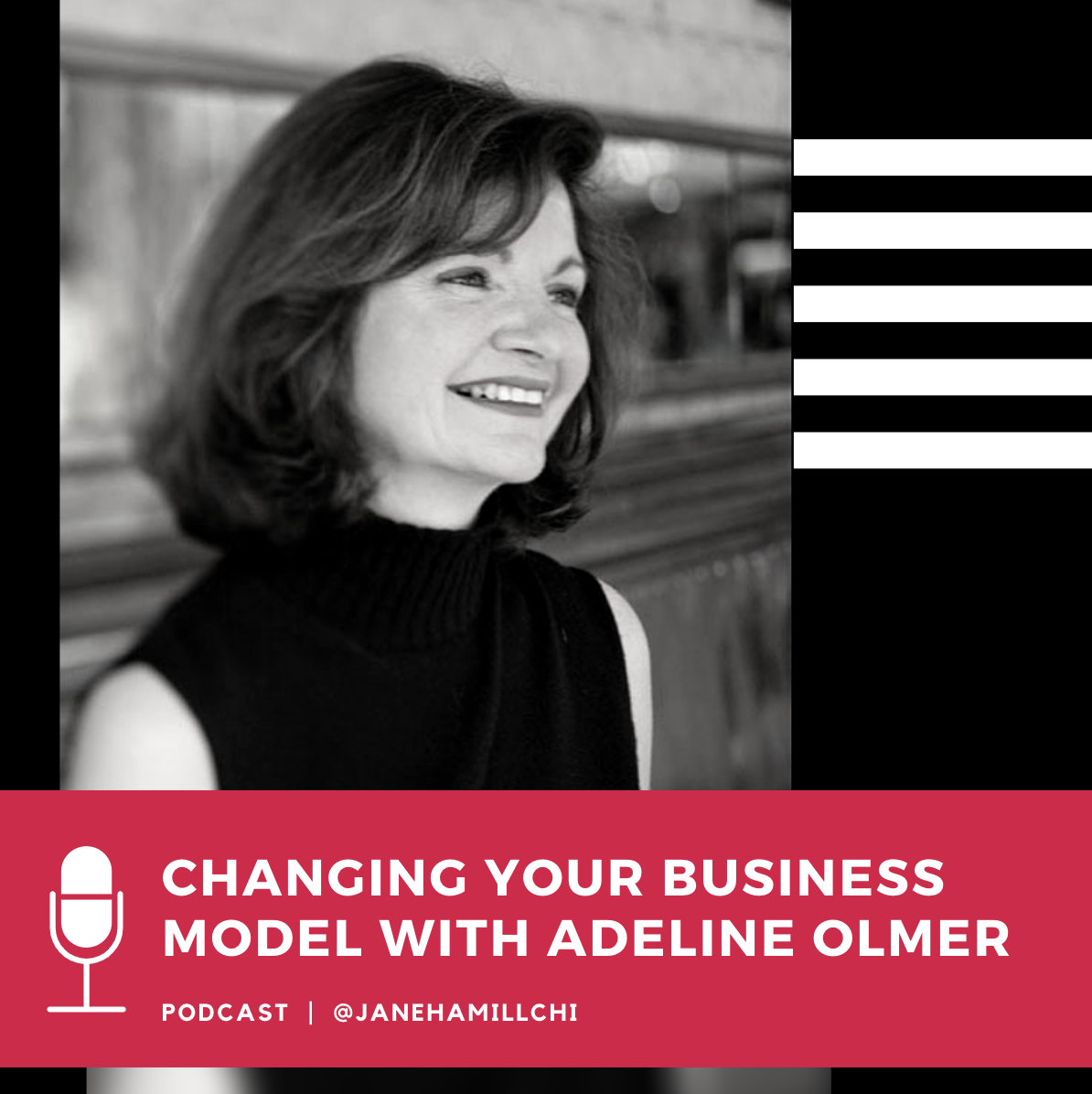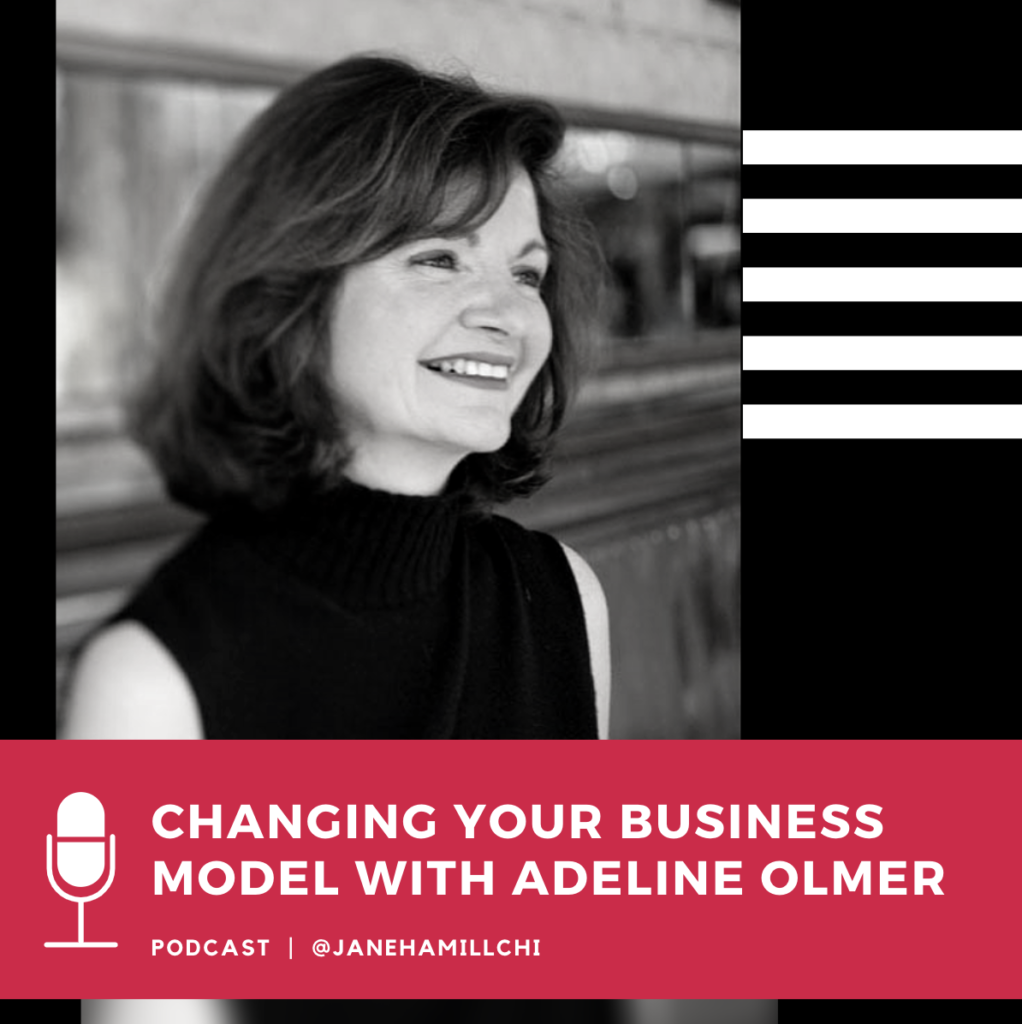 What would it be like to do something totally different? One day you're designing a clothing line and the next you decide you want to be a writer. Boom – business pivot.
A lot of us THINK about making a switch like that but my guest today is actually DOING it.
Adeline Olmer has owned a fashion business for quite a while, she's owned a retail store, worked as an artist. Her work is lovely. Her clothing line is architectural and fun. But she tells me about owning a fashion business…
"It was NOT easy." – Adeline Olmer
I'd say that's an understatement.
The business pivot started when she finally committed to writing her blog every week – no matter what. She's been blogging for years but never consistent with her content. She wanted more traffic to her site and I was always telling her that creating consistent content is a key component. I'm always telling everyone that.
She blogged weekly and things started happening. Her email list grew "without even trying", people reached out and thanked her for her blog stories, her posts became the topic of conversation at cocktail parties.
In other words, it was working. So she shifted from writing posts designed to help sell her apparel line to writing stories about her experiences, her past, and things happening in life – good and bad. And now, she's writing a book. A huge change in career.
"I started writing my blog every single week and it brought me so much pleasure and feedback. People were responding. It brought me such joy to write these stories. It changed everything."
Going from fashion design to being an author and a workshop leader has been…interesting.
"Easier than I imagined. And harder", she says.
Adeline's stories make me think about things in a slightly different way. I look forward to getting them every week.
Listen to Adeline's business pivot journey now:
You can also listen on iTunes and Stitcher Radio
You can watch this interview as a video as well.
About Adeline Olmer
: Adeline is a French-born writer, designer, and style expert. In her weekly blog, Adeline writes about growing up in France, her life in America, and experiences she recounts as stories that are written both to understand and explain life's unexpected moments.
She's working on a book titled "It Was Just a Glimpse but it Changed My Life". Adeline also leads workshops and gives talks about the power of the story and how simply recording your stories can make you happier. You can reach her at adeline@french-secrets.com
Want weekly story fro Adeline? Click here.  http://bit.ly/GetYourStory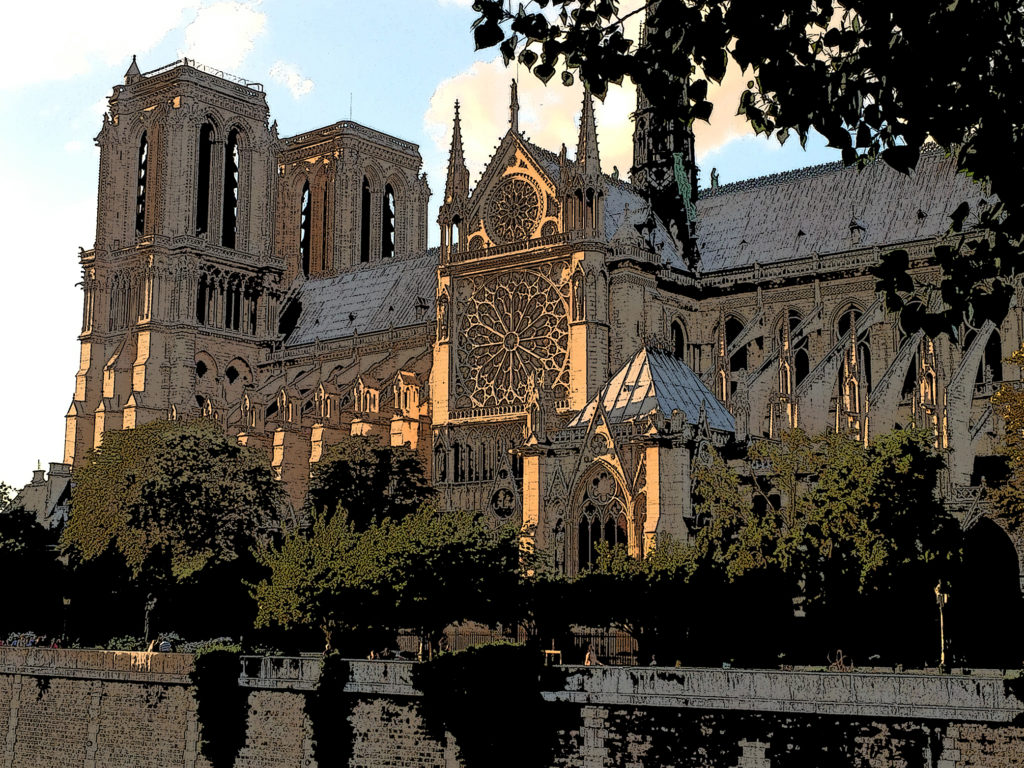 If you like the show, here's how to help out!
Jane