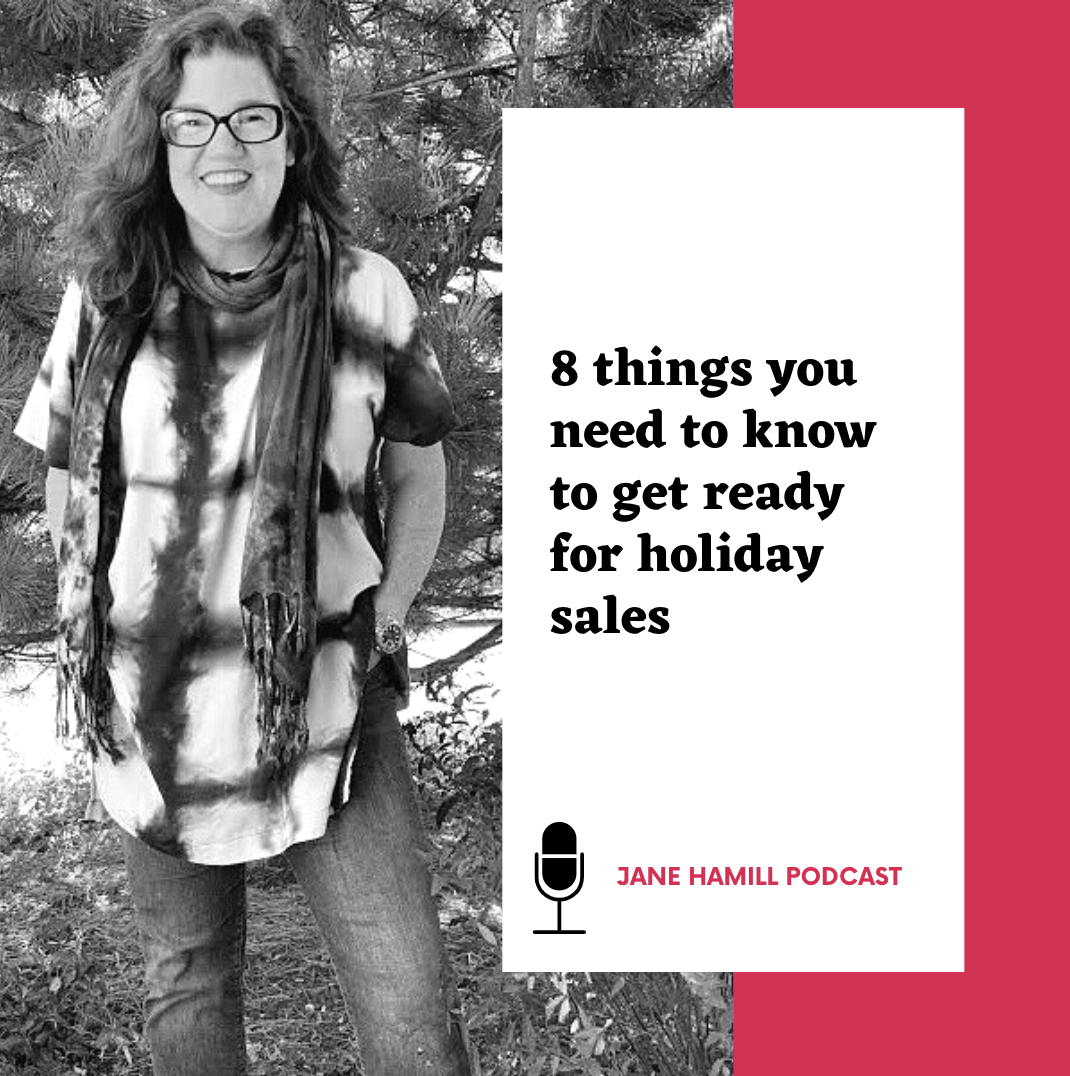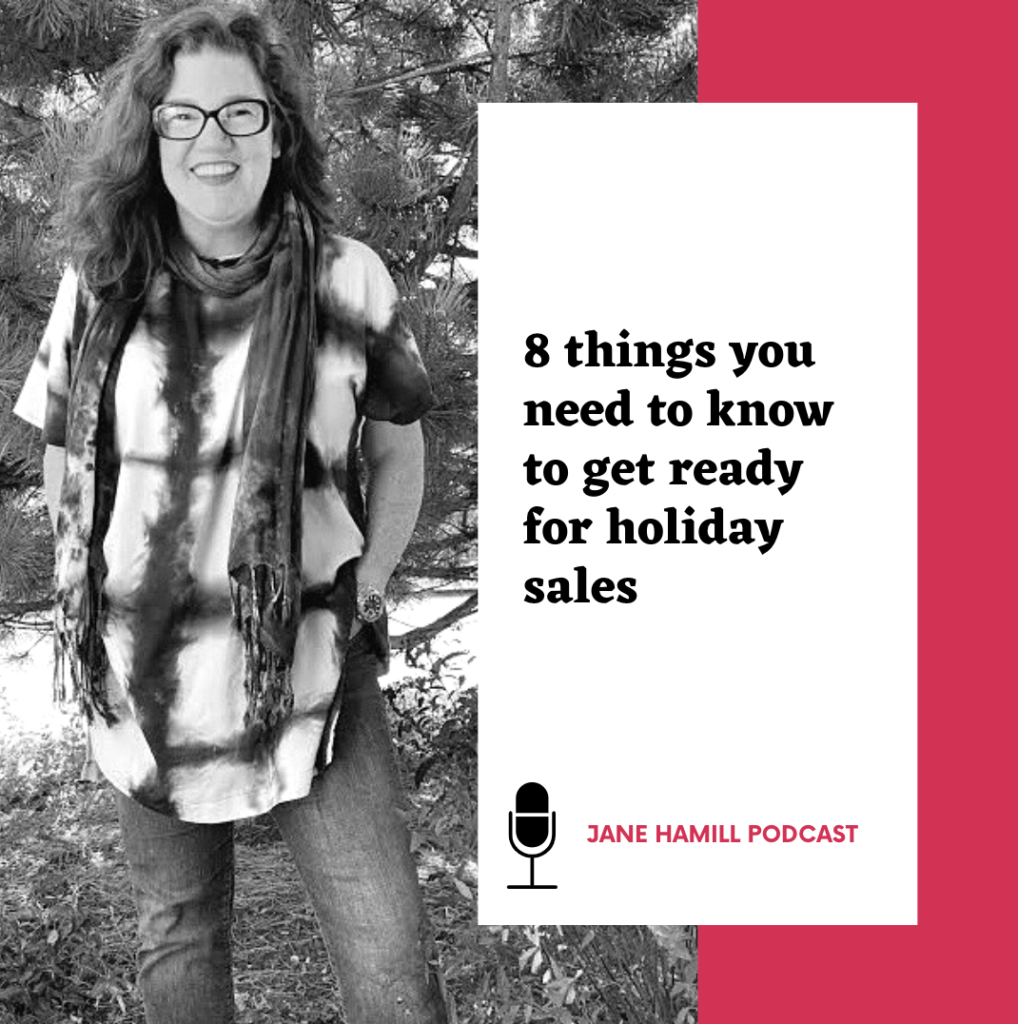 Things are about to get BUSY and it won't be the most wonderful time of the year if you're not ready for action. Don't let the Holiday season sneak up on you! It's time to get your shizzle together to be sure you get all the sales you can.
None of the tips in this episode are hard or expensive & you can get started right away.
Listen now so you can CRUSH your Holiday sales.
You can also listen on iTunes and Stitcher Radio

Thanks for listening!
Jane
P.S. If you're a fan of the show, will you do me a favor?
Take a moment to leave an honest review on iTunes. It really helps the show and I'd so appreciate it!