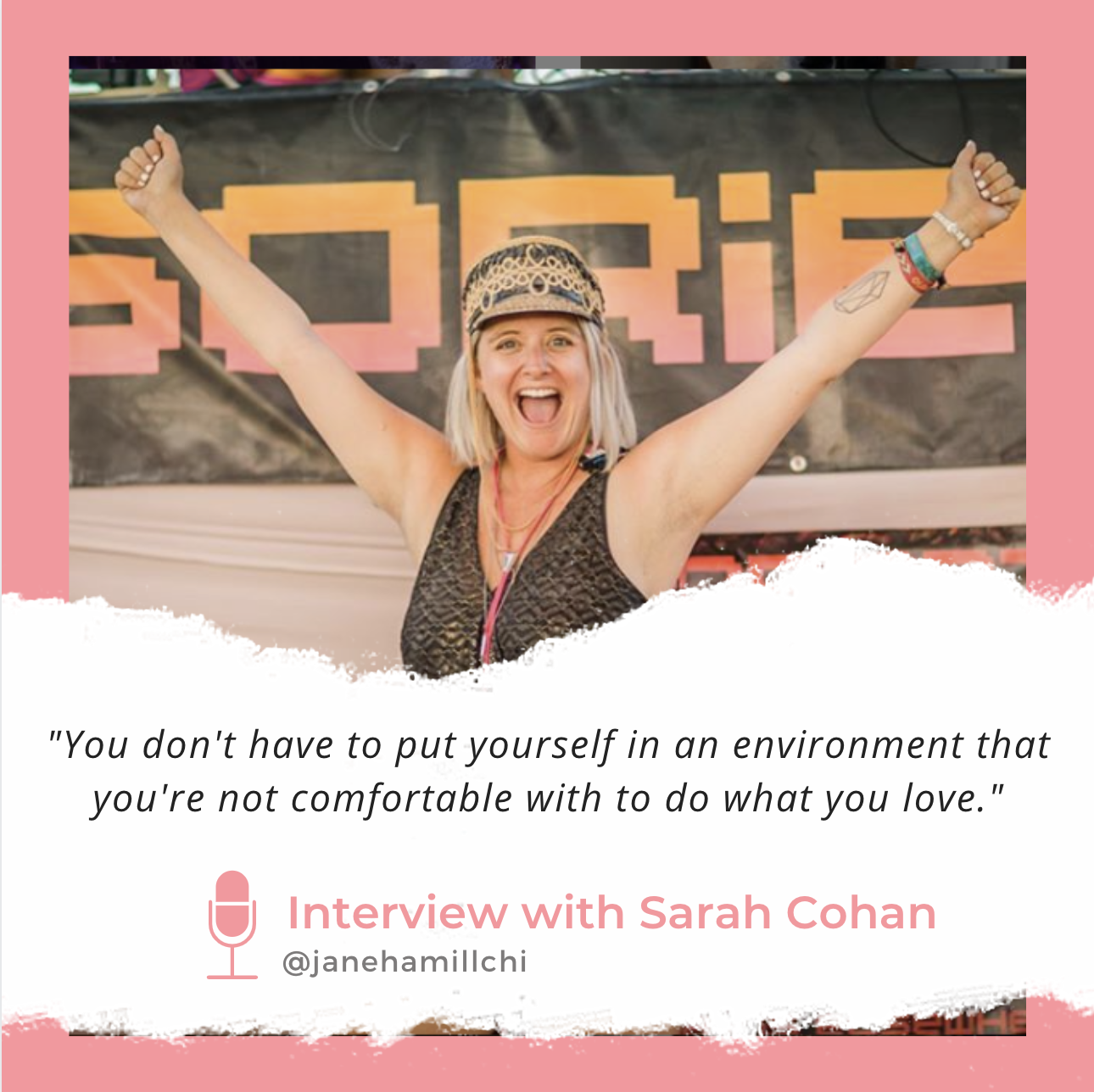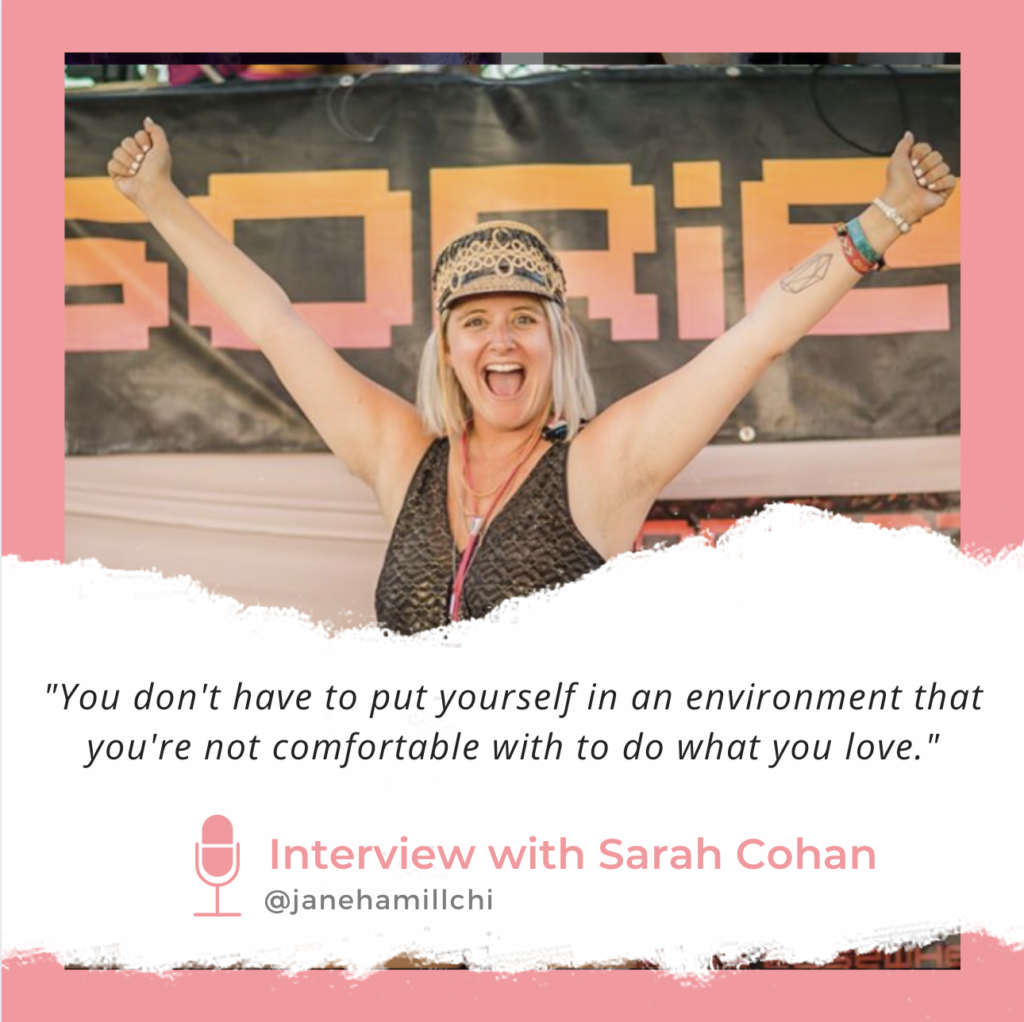 If you've ever toyed with the idea of re-inventing yourself, this episode is for you.
Imagine this…9 months ago you're working full-time in San Francisco making great money albeit working 80 hour weeks for a large company.
Then you decide to go part-time to devote more energy to your side hustle, making kick-ass capes for the cool kids to wear to festivals.
As soon as you leave your day job, Covid happens. Like, weeks later. 🙁 Festivals are canceled.
Life as we know it is canceled. No one wants to wear capes for Zoom meetings.
So you use this as an opportunity to quit smoking AND drinking.
Then you close your cape business and start the next big thing.
Whaaa?? What kind of a badass does THAT during a pandemic? 
Sarah Cohan, that's who. My guest today tells us her story – the good, the bad, the ugly, and most importantly – the honest.
Sarah gets deep & dirty with me on how she did all the things to reinvent herself as an entrepreneur and as a human.
And through all the immense change and disruption, she didn't crumble. I have so much respect for her.
Prepare to be amazed.
You can also listen on iTunes. Spotify, and Stitcher Radio
Quotes:
"You don't have to put yourself in an environment that you're not comfortable with to do what you love." (16:56)
"I was so resentful towards the capes because I had put so much work into it. So that was dangerous."
"I had these fantasies of like, okay, I'll sell capes to celebrities and they will be so charmed by my personality that they'll ask me to be on their show. Like talk about backdoor dreams to fulfill a career in entertainment." (18:47)
"I was just talking to my friend who also lives in San Francisco and also quit drinking. And she was like, 'do you remember when we used to go out and we would have $100 each bar tab for three cocktails?'"(27:38)
"Yeah. And then we wake up, hungover. I would have to pound the coffee. And then be jittery trying to deal with the capes."
"If I respect this new business, I'm going to give it the time it needs to fully develop. And, and nobody, I don't care who you are, is going to be having a business that's built in a year." (34:10)
Mentioned in this podcast: 
LMK in the comments this ONE little thing.
On a scale of 1 – 10. How cool is Sarah Cohan?? Don't you wish she was your bff?
Thanks for listening,
Jane
P.S. Sarah had me on her podcast too! All about doing LESS in your business and your life. Listen here.