This is part II of my interview with Zoe Hong. If you missed the first episode, you can listen as a podcast or watch the video interview.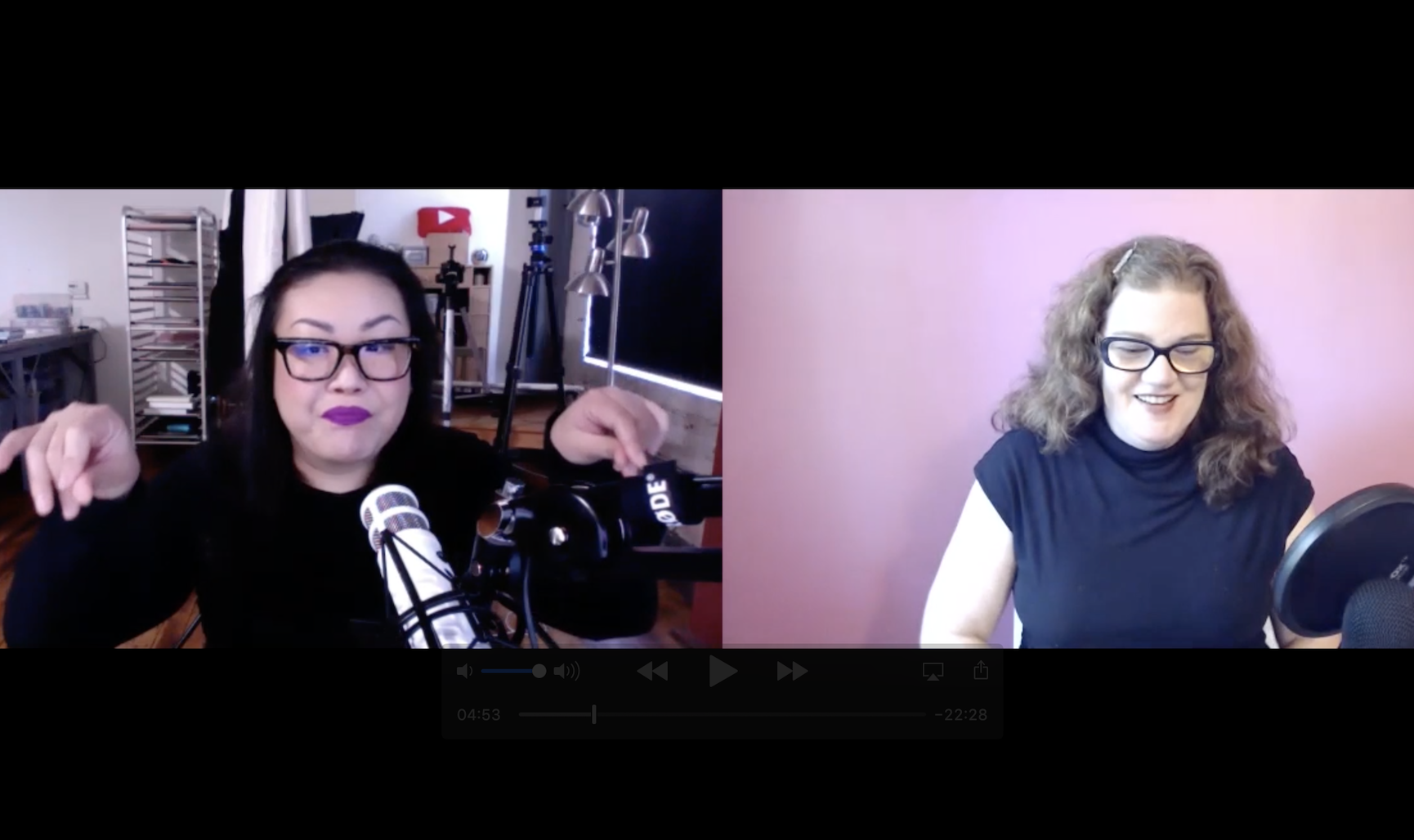 We're diving back into our discussion with Zoe Hong on the 5 Ugly Truths about the Fashion Industry. In part 1 of this podcast, we covered the first 3 Truths about the working in the Fashion Industry, including:
1. What's the deal with copying in the fashion industry
2. What to do it you don't look beautiful and "fashion-y" enough
3. How much does creativity play a role in the fashion industry?
In this episode, Zoe touches on the 2 more Truths:
4. Is it really about who you know? And what if you don't know anyone in the fashion industry
5. We talk a lot about sustainability on the fashion industry but is it really important?
These last two truth bombs are especially valuable and necessary to understand for those wishing to succeed in the fashion or beauty industries. It may not be what everyone wants to hear, but it's true.
You can listen as a podcast here:
You can also watch the interview as a video here:
Truth #4 highlights: The importance of networking and building relationships. Zoe explains that companies are typically more interested in hiring candidates that they know they possess a certain skill set, work ethic, and personality. Additionally, companies often ask and share information on colleagues, friends, interns, etc., simply because it is an easy and more comfortable alternative than doing a blind search for a pattern maker, designer, product development specialist, etc.
Truth #5 highlights: Sustainability and its essential role and place in the fashion industry (and the world). Is it just lip service?  This topic is extremely powerful and relevant, but Zoe explicitly points out, "this is not Green Marketing, this is not Greenwashing, this is not a trend. This is where Fashion is going, this is where Fashion needs to push even further".
Mentioned in this episode:
Did you like this episode?
If you like the show, please tell a friend! And leave an honest review on iTunes. I'd really appreciate it. ?
Jane
About Zoe Hong: After working in the fashion industry for many years, Zoe Hong started teaching at Academy of Art University in San Francisco in 2012. She started her YouTube channel in 2015 with a desire to help students who didn't have access to a top university education. Zoe teaches fashion design process, illustration, and fashion industry best practices, among many other subjects, on her YouTube channel (with over 100K subscribers), as a guest lecturer at schools and arts organizations, and on multiple programs on NBC Universal's Bluprint (formerly Craftsy).