How I Sold 24K From My Shopify Store in 3 Days 
With special guest and superstar online seller, Erika Neumayer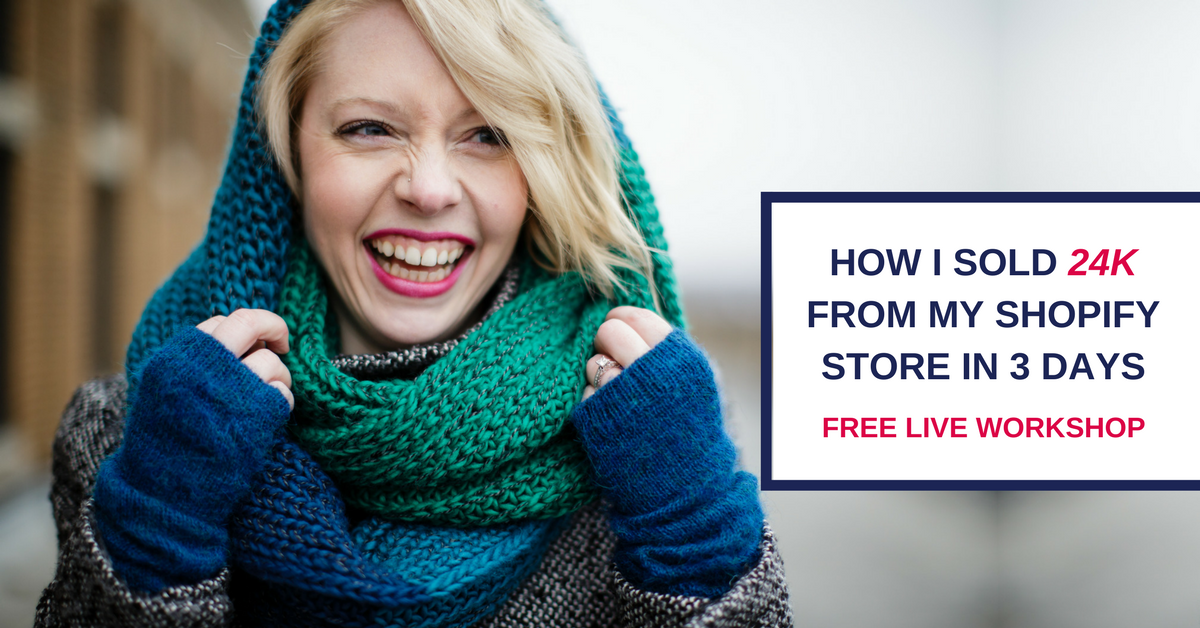 Get Erika's exact strategy and inside secrets to making your online store a success.
What you'll learn:
The specific steps Erika takes to get people to come to her site and buy (repeatedly)
What she tried that DIDN'T work for her online store, and what DID
How she made these sales with only spending $40 in ads (daaaannnngggggg…)
Why she hated marketing at first (she's a MAKER at heart) and how she turned that around so she sells a crap-ton every month and enjoys it!
Free LIVE Online Workshop with Erika and Jane
Friday, August 25, 12 pm CST (1 pm EST, 10 am CST)
A note from Jane Hamill, your host: My workshop guest, Erika, was able to sell $24,000 in 3 days (from home, in her jams) because she works hard and markets her products regularly. These were NOT her first 3 days in business or something stupid like that.
This is NOT a rags to riches story. Erika's results are not typical. Also, please know that if you'd told her 2 years ago about her current sales, she wouldn't have believed you! 🙂