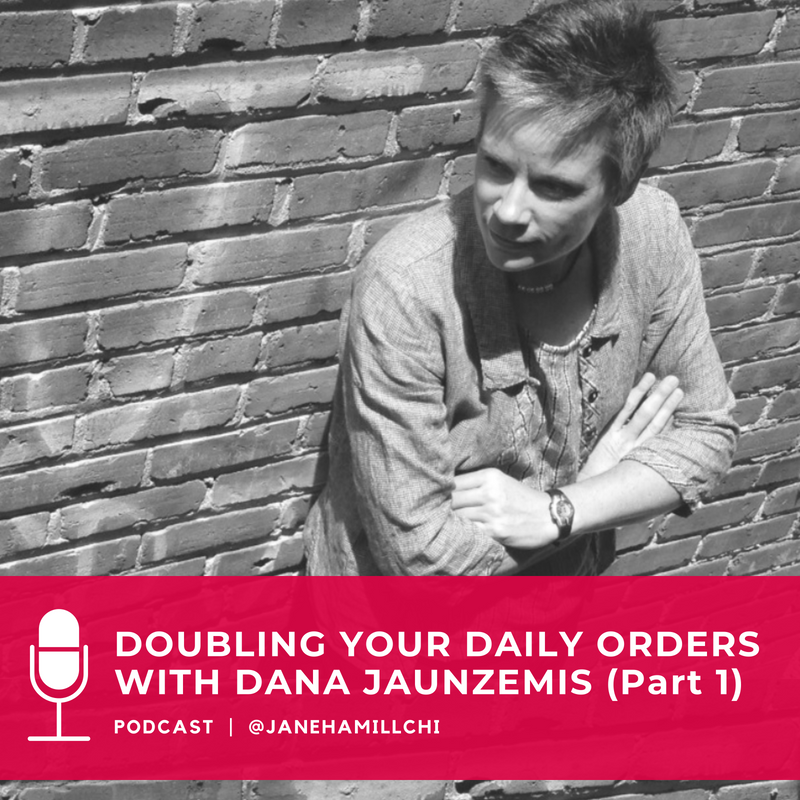 Today's guest is my business hero. Dana Jaunzemis runs her e-commerce businesses in a completely different way than most people. She makes business choices based on what she wants, on the data and sales she sees, and on simplicity. Learning from Dana has changed my life –
for reaalllzzzz.
When I first heard her speak I was like…holy moses, I can do my business any way I want to. I mean, I've heard that for years, I believed in it logically, and I preach it to my clients. But it wasn't until Dana's workshop that I truly understood what to do (not just talk about it), and even better, she showed me a model of how to do it.
Dana buys e-commerce businesses and typically triples their profit in the first year. Crazy, right?
The first things Dana does when she buys a business is 1) set an action goal to double daily orders, 2) focus only on high margin products, and 3) understand the customer. She is particularly focused on these 3 things.
Have a listen to Part 1 of this interview and I'll be back with Part 2 next week.
You can also listen on iTunes and Stitcher Radio
What we cover in this episode:
How Dana and her team focus on doubling their daily orders
Reading through every single order she gets to understand the customer
Creating the right work style and life style for her
Data-based business and tracking what's working
What metrics are truly important to track
How to avoid doing too much (and it's so simple!)
Making business choices that make you happy
Google adwords, Google shopping, Facebook ads? What works for Dana…
Mentioned in this episode:
What do you think about this episode? I'd love to know your biggest takeaway so leave me a comment and let's chat!
Thanks for reading and listening,
Jane
P.S. If you enjoy listening to this podcast and want to dive deeper into the topics we cover, check out my monthly coaching program, Imperfect Action.