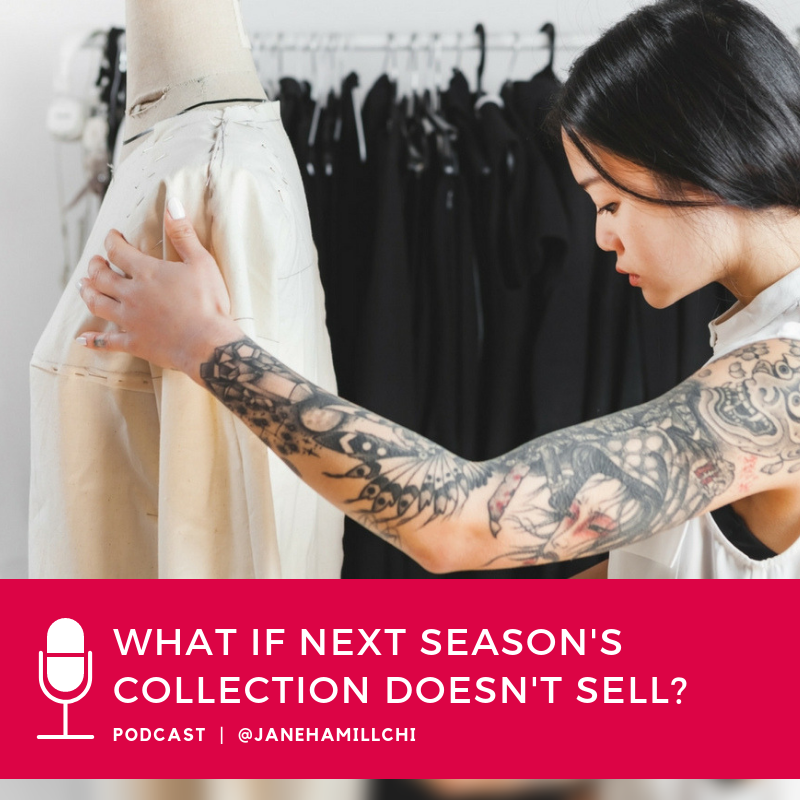 This week, two different entrepreneurs asked me the same question. "What if my next season's collection doesn't sell?" And the funny thing is that one of them has been in business for years and is quite successful, and the other one is just starting out.
Yet they're both worried their product won't sell next season. It's amazing how we're all different yet we all struggle with the same stuff.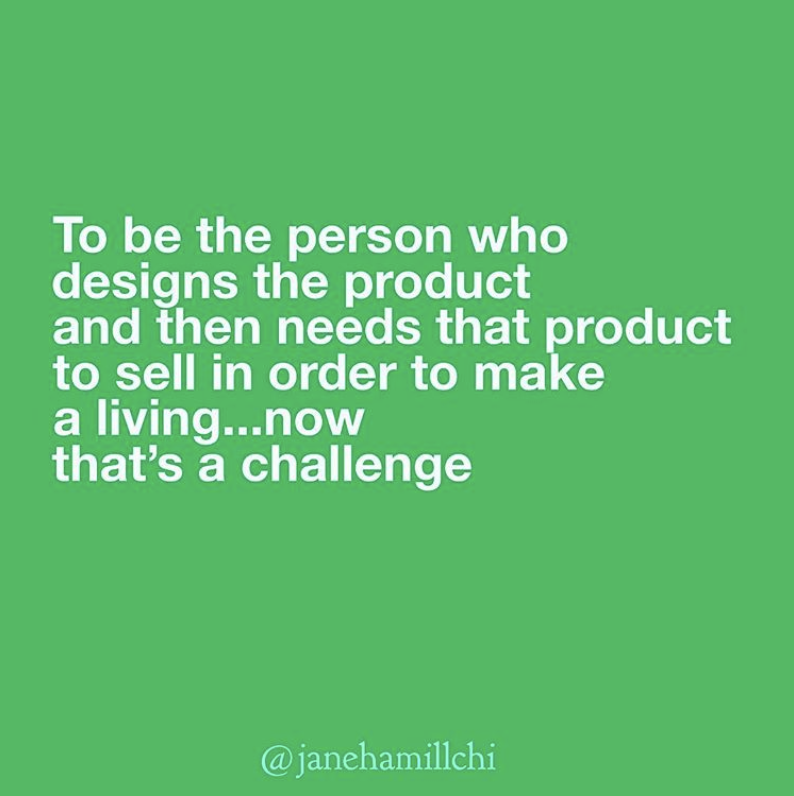 There's always fear in business – heck, in life too. This episode will help you deal with the unique "what if it doesn't sell" version of that fear.
Have a listen…
You can also listen to this episode on iTunes and Stitcher Radio.
What we cover in this episode
Why it doesn't matter if it's your first season or 31st season – we all have the same "crazy-brain" fears sometimes
How dealing with uncertainty as an established business owner is very different than how you deal with it as a an apparel or jewelry startup
Jane's "perfect excuse" for when one season's sales of her clothing line was down
Why your wholesale accounts/retail buyers may still order from you after a bad sell-thru season
Why other business owners just don't "get it" unless they design and sell their own products
Jane's 3-step process to being less emotional and worried about your new collection (it's all about the math, and that's a good thing)
Mentioned in this episode:
Your turn! Can you relate? What's your ONE takeaway? I LOVE hearing from you so please leave me a comment!
Thanks for reading and listening,
Jane
P.S. I'm serious, people…If you like this podcast then stop lurking and LEAVE ME A COMMENT! It feeds my soul and makes me want to give you more free stuff. 🙂