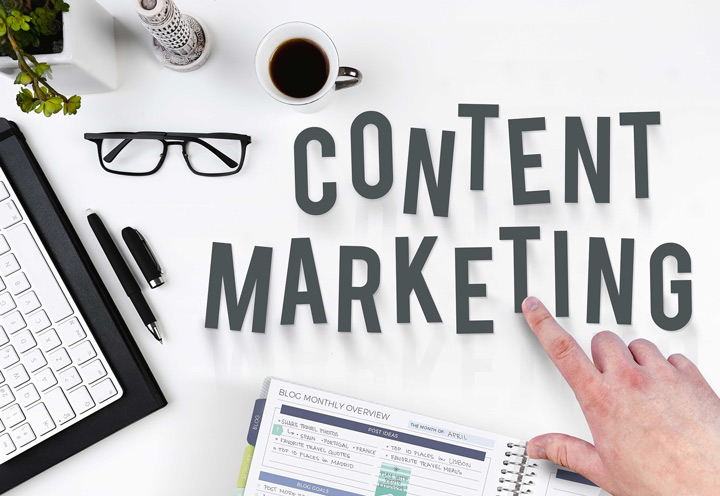 "Content marketing is not a campaign — it's an approach, a philosophy, and a business strategy." — Joe Pulizzi, founder Content Marketing Institute
And to that, I echo a big "Hell yes!"
Joe is spot on with that one. Too many people want to put content marketing into too small a box. They want to limit its potential and the kickass results it can bring to your business.
Not here. That's not me. That's not us.
We let that lion loose and let it unleash its power on the world, our consumers, and on our businesses, too. We're changing worlds one business at a time.
And that's why, today, we're going to talk about why content marketing is essential for every business.
We're going to look at 3 of the best reasons to use it — and this isn't going to be one of those boring old things filled with the same old fluff the other guys serve up.
We're going to take a slightly different approach.
Here's what we've got for you:
Content Marketing Converts Consumers Into Customers
Content Marketing Converts You Into a Brand With a Voice
Content Marketing is Converting for the Competition
What My Content Club Can Do For You
Content Converts Consumers Into Customers
First off, let's set one thing straight. Content can create customers — those that buy or hire you — but its first goal is to make consumers  — those that consume your content.
Content and Audience Retention
You want to create such quality content that consumers keep coming back. That they rant and rave to their friends and colleagues about you.
Why? Because that's the content that converts them into buyers. That puts cash into your purse.
All that audience retention does several things for you:
It builds trust with the audience. To build trust is to build a relationship. Building relationships creates the foundation of a rock-solid business.
It increases traffic to your website. Search engines love to see organic traffic flowing to a site — you don't need fancy search engine optimization with a strong content marketing strategy that uses high-quality content to keep them coming back.
It improves engagement rates. Want your social media posts to really gain traction and have meaningful, engaging conversations with members of your target market? Create content that helps foster discussions and relationships.
It grows your conversion rates. From gaining new leads to creating repeat sales, great content helps increase nearly every aspect of business growth.
Of course, all this depends on consistent content, useful content, and a content marketing strategy focused not on the bottom line but on getting people behind screens to consume your content.
As Kristina Halvorson of Brain Traffic says,

"The reason we struggle with content marketing is because we haven't started with 'Why?' Customers don't care about your vanity metrics. Ask them, 'How can I help?' "
Suppose we aren't helping — aren't answering questions.
If we don't leave a reply to a comment or complaint on our social media, we refuse to meet the target audience where they are and lose the opportunity to give them what we want.
We lose our voice, and in the process, our audience we've worked so hard to build.
Content Converts You Into a Brand With a Voice
Whether you publish YouTube video content, Instagram stories, blog content, or varied pieces of content across multiple channels every week, every piece of content you create has an impact on your business.
It's Your Voice
No other form of marketing efforts truly reflects who you are and what you stand for. And that's one reason why your consumers love it so much.
They get to know you through it.
Think about it — everything related to your content marketing and content creation is your voice. Those are your words in that social media comment or blog post reply.
That's you in that video. It's your voice they hear in each podcast episode. Throw in some in-person stuff and they get to see your choice of shoes, too.
Your email address doesn't have to be made public, and you don't have to have sophisticated customer service. You can talk to your peeps directly.
Even indirect conversations, like email newsletters, are more personal through quality content marketing.
You Own It
Your content is 100% yours. Whether it's a newsletter you use in your email marketing or great content you post across several social media platforms, it's all you.
100% you in all your raw and powerful glory.
And, speaking of social media content, you can't solely rely on those accounts because you don't own those platforms. That's why the most effective way to create a content strategy is to center it around properties you do own.
Focus the majority of your content creation on your website, your blog, your podcast, and/or your email list. Get started building those if you haven't already, as no one can take those away from you with an overnight policy change or monthly fee.
Of all the digital marketing assets you can create, those are your strongest and most reliable. They create your brand and your branding. They are yours and no one can take them away.
You're Their Expert
Or you at least become the consumer's expert authority.
No other digital marketing or other traditional paid advertising can create the kind of authority that content marketing can.
You can answer their questions. Address their concerns. Kick their butts into gear when they need it. Give them the clarity and understanding they need to be informed, educated, inspired buyers.
You Get to Know Them Better
Content lets consumers get to know and trust you, but a look at your content marketing stats and you can get to know them, too.
No other form of digital marketing, or even traditional marketing, affords you the same inside look into your target audience better — or cheaper — than content marketing.
Essential factors such as when, where, and how they like to be reached, for example, are right there for the taking.
Let's say, for example, that your tribe isn't that into podcasts. Of all your content, your 'cast is the least consumed. So, you can drop it in favor of more video or more textual content.
Maybe your local efforts — yes, you can use content marketing with a local audience, it doesn't have to all be online — need a little pizzazz.
Your newsletters are falling a bit flat, but your in-person events sell out. And your newspaper column is widely read.
You'd have to pay big bucks for the kind of competitive marketing research your audience can give you. They'll flat out tell you stuff like, "Hey, I like your content a whole lot better than Joe Competitor's crap."
Your content marketing analysis allows you to do stuff like:
Create better audience avatars — they are right there in front of you!
Segment your audience better — you know who's into what and who's not
Get more personal and get better at it, too — personalization is such a huge friggin deal, and content marketing gives you those opportunities to get real, to get emotional, and to use personalization tools
Content Is Converting For the Competition
If the reasons I've given you here today aren't good enough to convince you to get started or get serious about your content marketing, maybe this one will do the trick.
Everybody else is doing it, too.
Those other women in business out there? Most of them are into some sort of content marketing.
How do I know? The numbers don't lie.
According to surveys, the following are some cold, hard, in your face facts about content marketing:
77% of US adults go online at least once a day, and another 26% report seldom being offline
91% of B2B marketers engage in some form of content marketing
86% of B2C companies use content marketing as a critical marketing strategy
So, yeah, you can bet your sweet blog post that content marketing is the newest oldest way to marketing, regardless of industry, niche, field, or audience.
The key to beating the competition at the content game is to produce better — not more — content. And that's where I come in.
My Content Club and Your Content
There are coaches, and then there are coaches. There are courses, and then there are courses.
I like to think I'm one of those badass bold type coaches with one badass bold type course.
My Content Club isn't like anything you've probably ever tried before. It's live and interactive, for one thing. Even from the big guys like Content Marketing Institute, most content marketing courses are at your own pace.
You pay. You play. That's it.
My Content Club gives you a topic per month. September, for example, is all about preparing for the upcoming holiday sales rush.
Each week, I offer a one-hour live session. Yes, there's independent stuff you should do, taking up about an hour to 90 minutes of your time the rest of the week.
It's not that time-consuming because you're busy running a biz, right?
My Content Club is different from those other courses, too, in that I don't expect you to do more. This isn't a slog through busy work crap that doesn't mean anything at the end of the day.
Nope. We work with what you've already got — your blog, your email, your social media, your text marketing. You're already doing it, why not use it to its best advantage?
And that's what we focus on. We aren't going to teach you SEO or how to start a business.
We're going to work with what you've got to make it better, more effective, more streamlined, and, hopefully, help you create more consistent higher quality content.
Don't just take my word for it, though. Look at what a couple of Content Club members have had to say: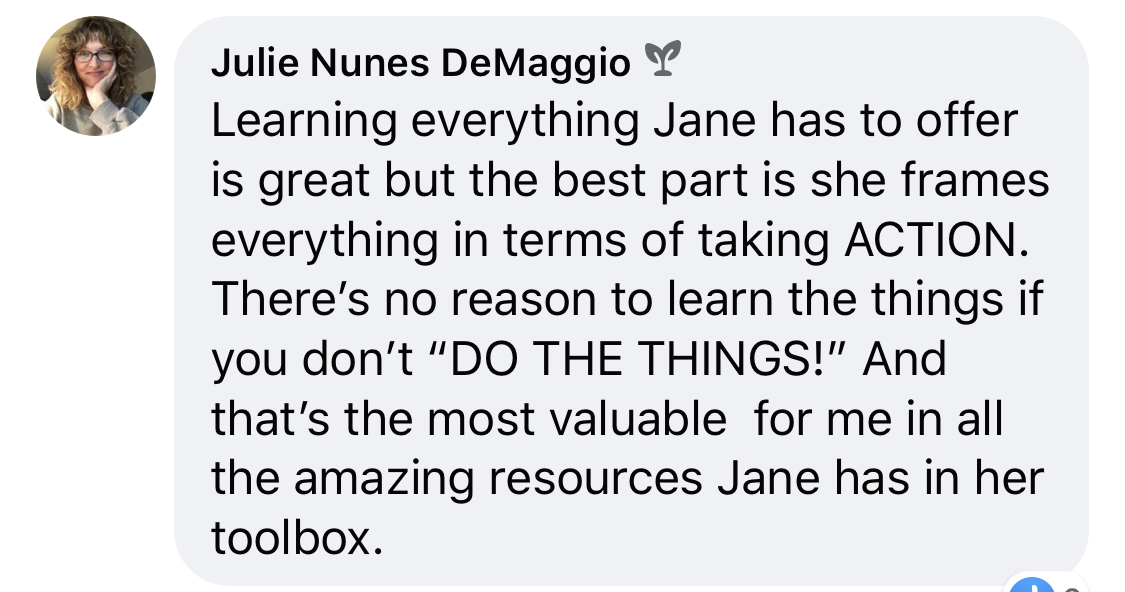 So, sign up for the waiting list today, and reserve your spot on the Content Club's next open membership

Photo by: Pixabay