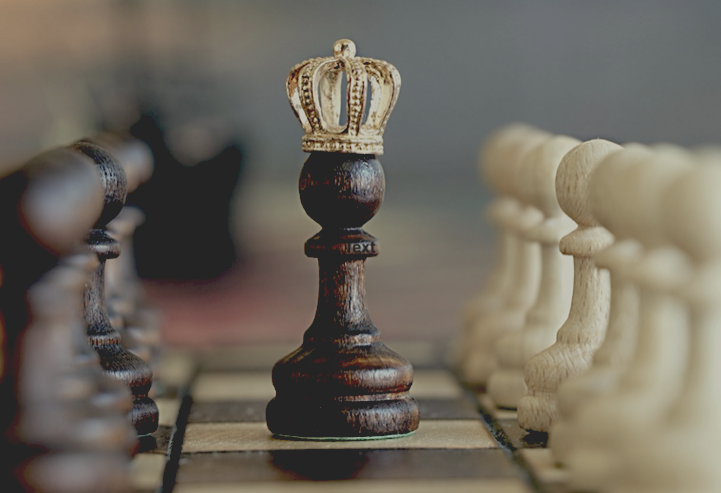 This week's podcast is the second half of last week's episode, The 4 Elements of an Effective Marketing Strategy. If you haven't listened to that one yet, I suggest you listen to that one first.  You'll find it at janehamill.com/4elements.
This week's topic is 5 Content Marketing Tips For Your Product-Based Business in 2021.
Why do I love content marketing so much? Why am I teaching you this?
Because it is the breadcrumbs that you put out into the world. You give people value pertaining to the lifestyle of what you sell and they find you through that content. They get lured in through the breadcrumbs. They follow you into your blog, your website, your email list eventually become a customer.
Now, let's get down to specifics.
You can also listen on iTunes. Spotify, and Stitcher Radio
Content Marketing Tip #1: Be a Business With a Purpose
Social activism isn't new, but it has become more important lately. For businesses both large and small, it's becoming vital.
Millennials and Gen Z'ers are definitely making more brand loyalty decisions based on brands' corporate activism.
Who and what you support, or don't, is becoming as important as who and what you are and what you do.
Putting It Into Practice
Don't jump on bandwagons just because they're there. Today's audiences are too smart and don't tolerate fakes.
Do make your causes, beliefs, and boundaries known. Be authentic through mentions in all your content.
Don't worry about offending some people. They weren't your people anyway if they're that easily offended.
Content Marketing Strategy #2: Getting Back to Basics
There are some good old-fashioned bits of content marketing that you can't ignore any time you create a content marketing strategy — your blog and your emails.
Blogging in the 21st Century
Content may be king, but the blog is right up there with it. Stats show that blogging is still the #1 content marketing effort today.
I know, right? It' ain't sexy but it totally works.
Customers love blogs for the help they give in the buying journey. Companies love them because a good juicy blog post offers the freedom to convey the messages they want. (Keep in mind a blog isn't just articles, ot can be videos, listicles, audio, a picture diary, curated content, a compilation of your social media posts – whatevs.)
Your Email Newsletter
Your email newsletter is another "old" friend you can't afford to ignore. Again, it's yours, and no one can take it from you. Believe it or not, many of your customers LOVE getting emails.
Putting It Into Practice
Here's how to use a blog and email to your best advantage:
Be consistent. Most blogs and newsletters fail within the first 18 months, usually due to no consistent new content.
Have a unique voice. Give them something no one else can — you.
Keep up with Google. I know a guy who says Google could disappear tomorrow and content marketing would survive. I agree, but until that happens, you need to keep up with the changes in SEO from Google's algo updates.
Keep up with new tech. Email CRMs are evolving all the time. Don't get in a rut and get left behind.
Content Marketing Strategy #3: Get Visual With It
In chess, after the queen, the rook is your second-most powerful piece. It's versatility is its strength.
In content strategy, visual content is your rook. And like a rook, its versatility is also its strength.
Need to explain something? A quick video tells and shows. Want to give how-to instructions? Turn to the old faithful infographic. Want to address a "reputation situation"? Go live and tell your side of the story. Got a great blog post? Dress it up with a custom graphic.
Most visual content can be created using assets you already have, making it a cheap way to address current content marketing needs.
Putting It Into Practice
Don't make videos just to make videos. Have something important or interesting to say.
Do keep videos short. Statistics show videos of 2 minutes or less are best for most audiences.
Do use free graphics makers like Canva to dress up socials and blog posts.
Content Marketing Strategy #4: Mix and Mingle
Content marketing is all about the audience — your kickass customers and followers. If you aren't attracting the "right" ones, no content marketing strategy in the world can save you. You're pretty much doomed.
When you create a content marketing strategy around the "right" audience, you have a better chance of winning. A content strategy without the audience in mind isn't much of a strategy at all, if you ask me.
Putting It Into Practice
There are three really effective ways to mix and mingle with your peeps. They are:
Your social media. Just like many in content marketing forget the marketing, many also forget the "social" in social media. They talk at their peeps instead of with them. Don't do that.
Virtual events. We can enjoy, learn, and socialize without face-to-face contact or travel. And it's so much cheaper to hold a virtual event than a real-world one.
Conversational marketing. Those chatbots of a few years ago have gotten smarter, better, and thankfully, a hell of a lot less annoying. Deploying a conversational chatbot to message customers will put you on the forefront of a digital trend.
Content Marketing Strategy #5: Let Your Voice be Heard
After your blog, visual content, and email, a podcast is the "next big thing" in content marketing.
Millions listen to podcast content weekly, and there are over 1.7 million shows available, with new ones being created daily.
Putting It Into Practice
I'm not a podcast expert, so I'll turn you over to Podcast Insights for a great article on how to start a podcast of your very own.
I'll be honest and say that my podcast is probably the BEST thing I do to attract ideal customers.
Don't Forget: Create a Content Marketing Calendar 
I  have built several successful businesses using content. I want to help you get through this "game" of content marketing and come out a winner, too. The best thing you can do is decide on a SIMPLE, formulaic strategy for content and stick to it.
Consistency is better than bursts of genius, believe me.
Mentioned in this episode:
I hope this episode helps you get into action. Thanks for listening!
Jane