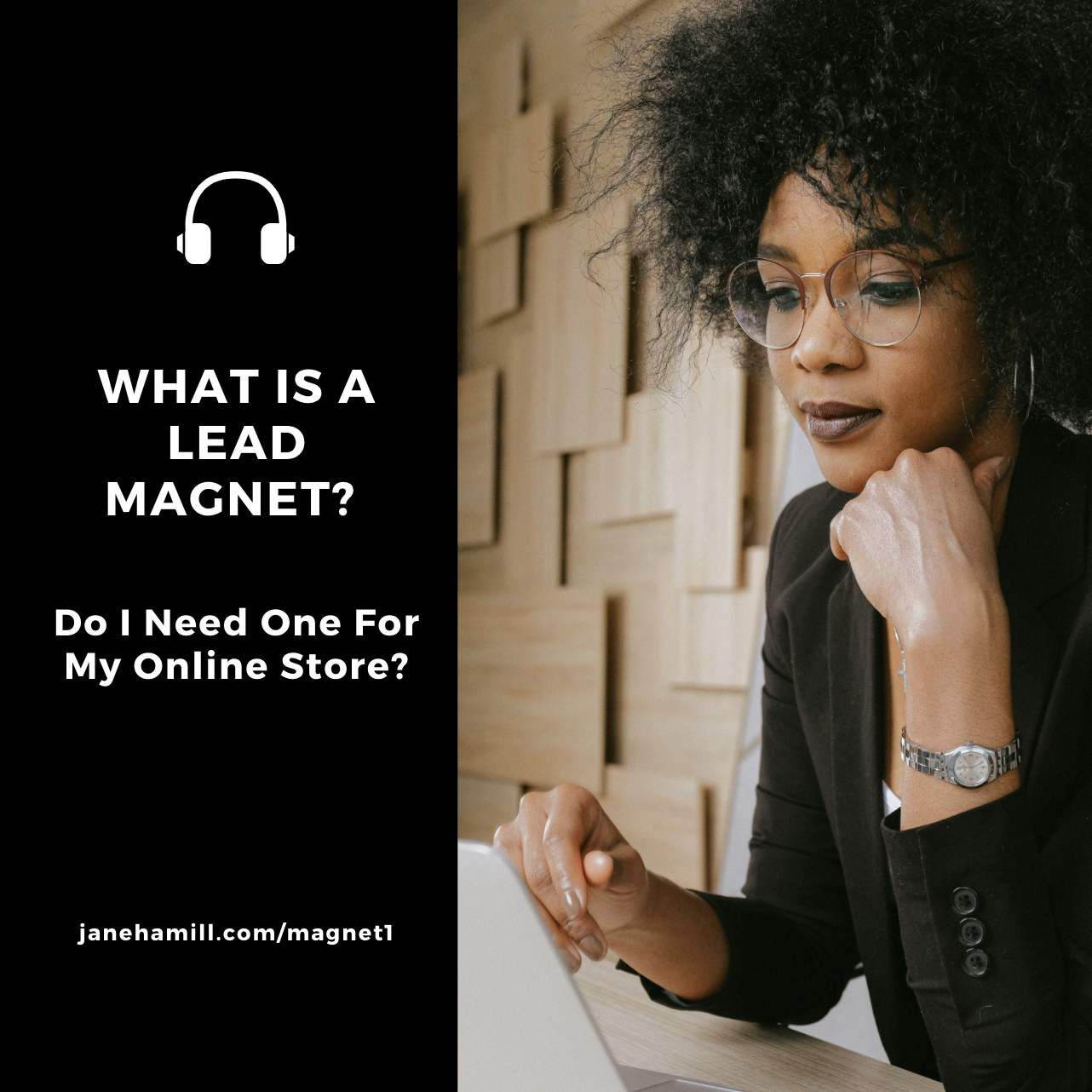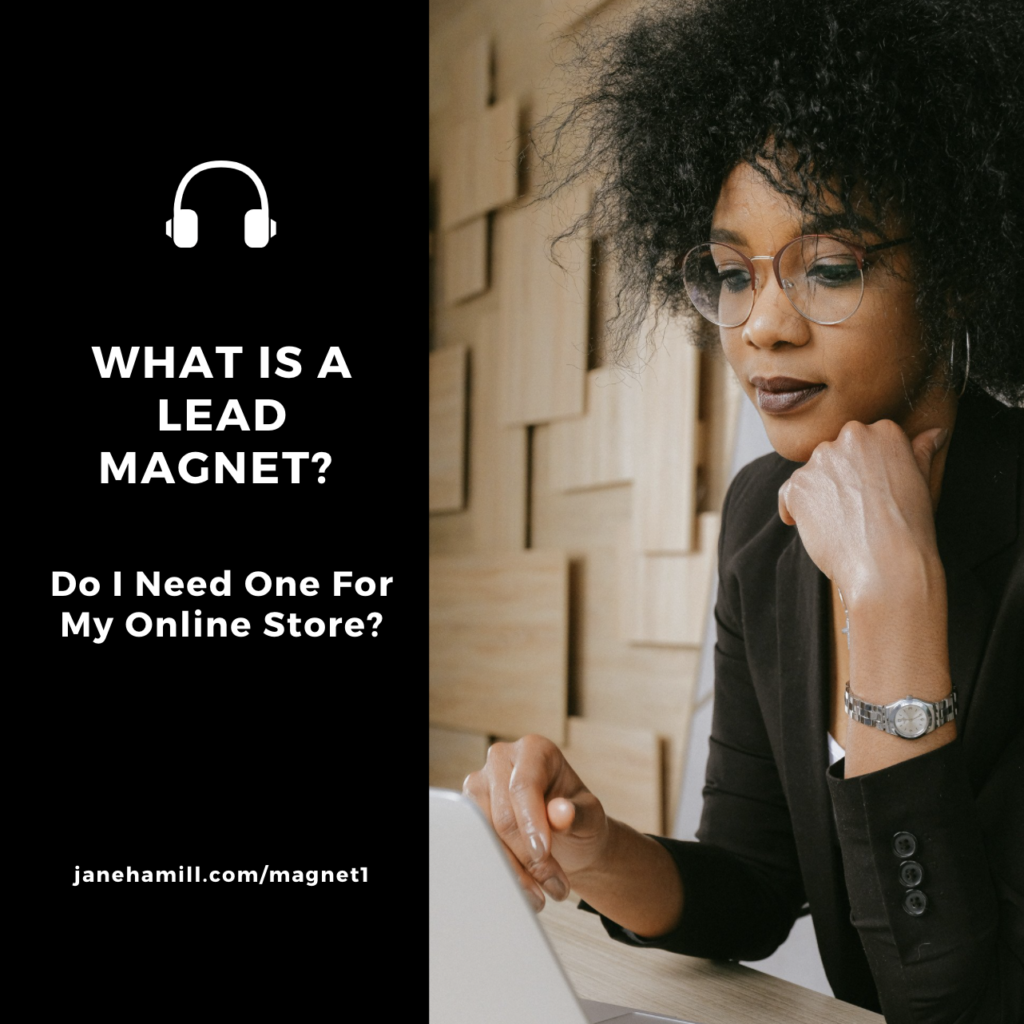 This week in the membership, there was some confusion about how to grow an email list with a Lead Magnet.
Today's episode covers these four things…
What is a Lead Magnet?
Can I just offer a coupon code to collect emails and build my list?
I have a pop-up on my site for list building. Isn't that enough?
What if my business is different and my customers don't like getting emails?
Have a listen…
You can also listen on iTunes. Spotify, and Stitcher Radio
This is the first in a series of episodes about list building and audience building. See you next week for more.
Jane