It's the end-ish of winter, depending where you live. The pandemic has been with us for a year. Each day is spectacularly similar to the last.
Feeling a little unmotivated?
You're not alone. I found this on Instagram and yes. Yes, yes, yes.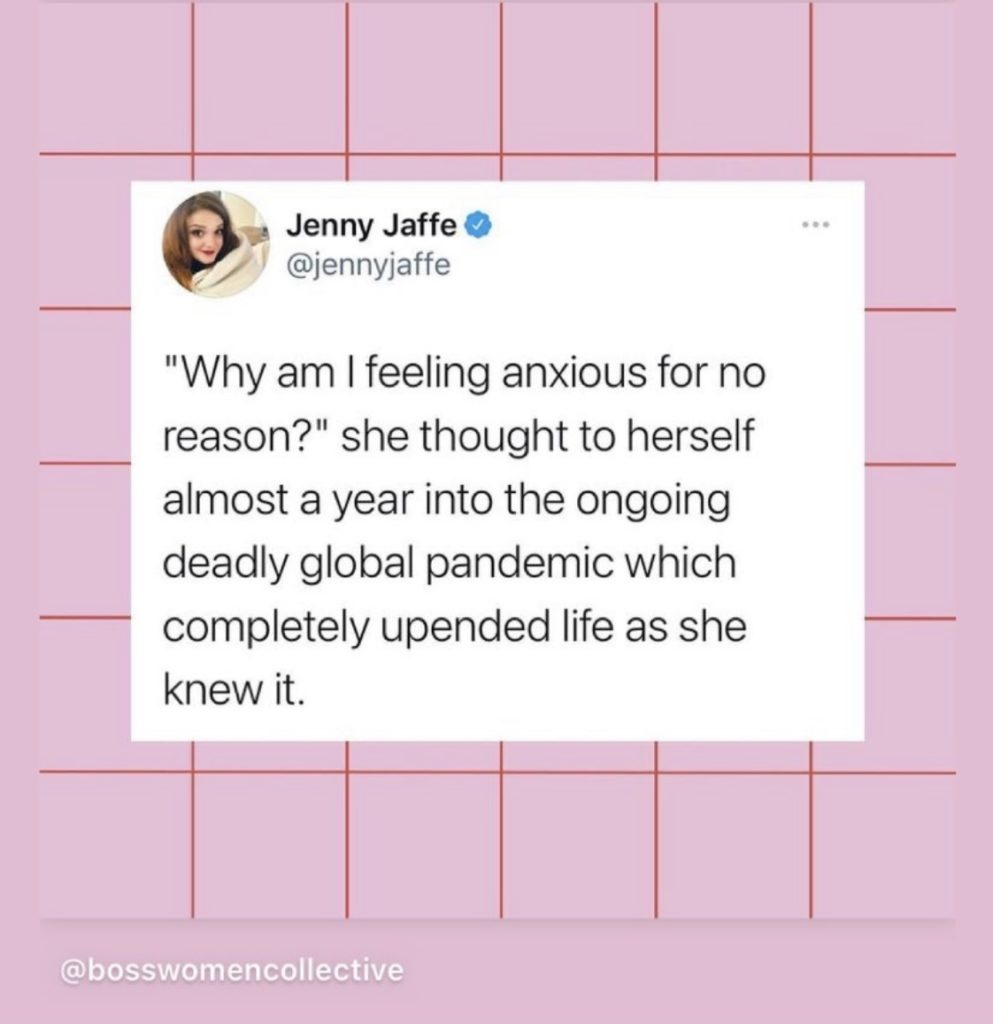 This episode will give you an idea – a challenge, really – to get your mojo back and to make your business waaaaaayyyyyy better in the process.
Enjoy.

You can also listen on iTunes. Spotify, and Stitcher Radio.

Mentioned in this episode:
I hope this episode helped you.
xoxo -JH