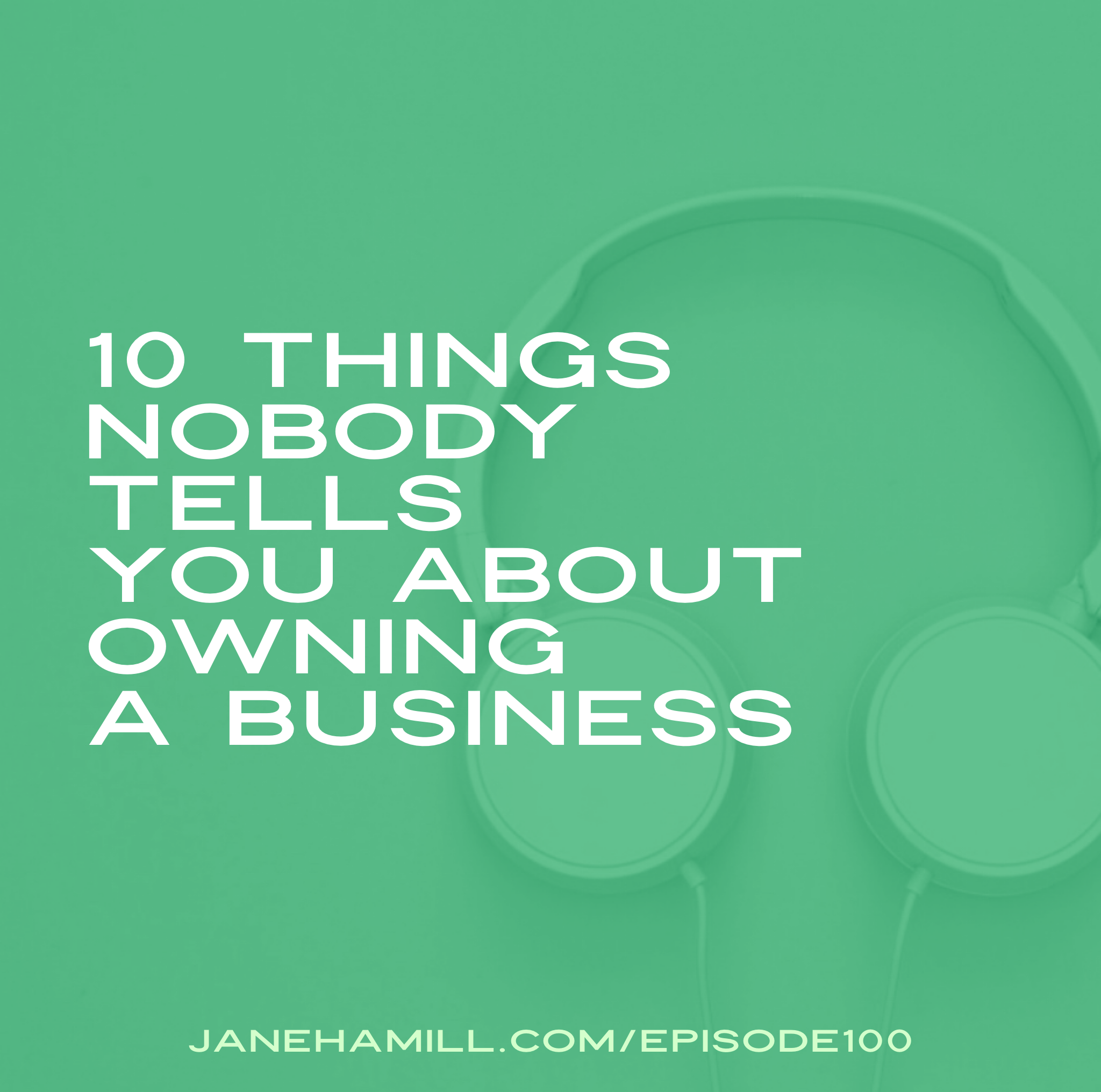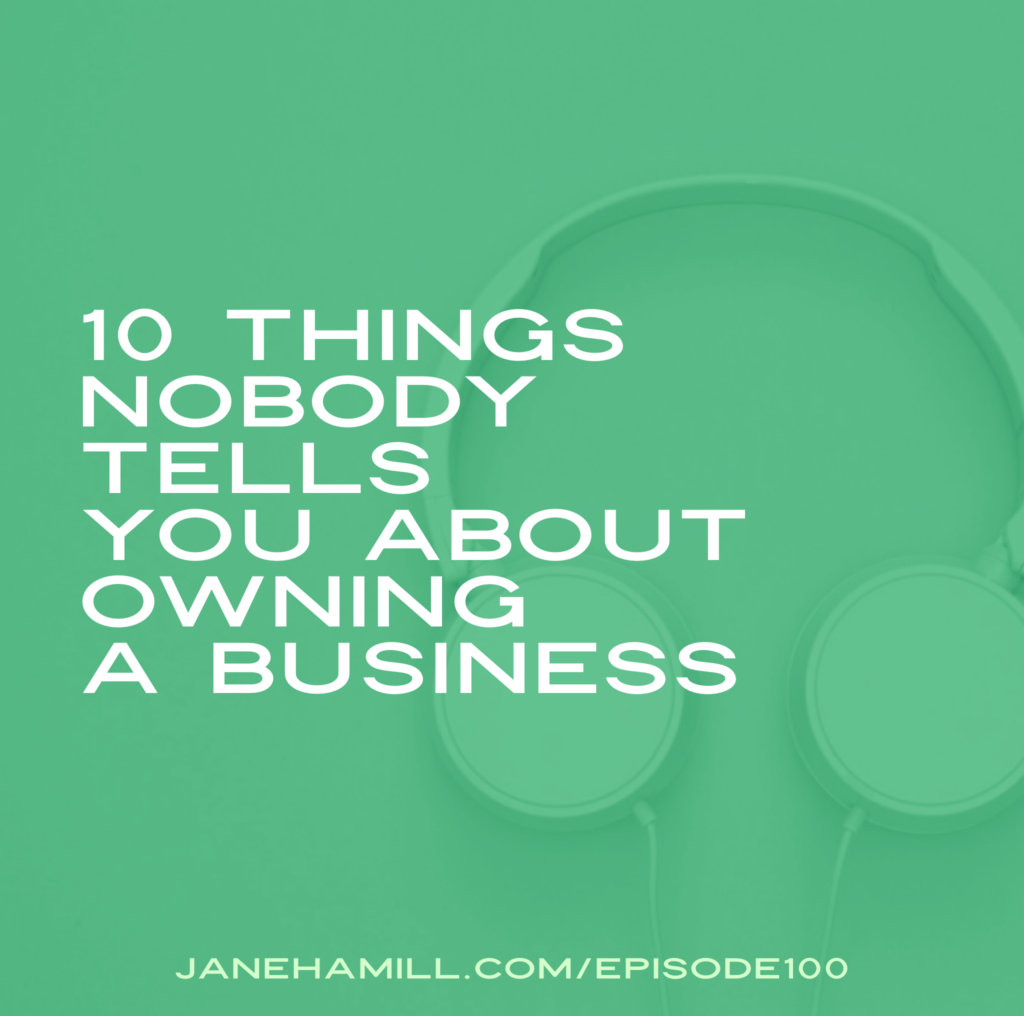 Holy Moses this is episode 100!! I'm pretty excited about it so I nixed the topic I'd planned for today in favor of something a little more personal – 10 things no one ever told me about owning my own business.
Or maybe somebody told me but I wasn't listening or just didn't get it.
Being an entrepreneur – well…it's not for wusses. It's hella easier to get a job, have a boss around to tell you what you should do each day, and be able to do things like take a (paid) sick day and a (paid) vacation.
But we are NOT like other people. We're always up for a challenge — the thrill of victory, and the agony of defeat. (If you're too young to remember that, it's from an ad for TV sports where the skiier wipes out and appears to have died. It really sticks with ya). But I digress.
So today I share with you what I've learned from working with hundreds of entrepreneurs in my courses and coaching membership and from being my own boss since I was 25 years old.
#7 on this list could be an issue I'll take heat on since it smacks of "first world problems" but I'm willing to risk it.
I'd love to know what you think.
Have a listen…
You can also listen on iTunes and Stitcher Radio
Want a quick preview of what you'll learn in the episode?
The 10 Things Nobody Told Me About Owning a Business
There will be tears
It's not about the business, it's about YOU
You will want to quit
The thrill of making a sale never gets old
You want it for them as much as you want it for yourself
You will do a lot of stuff for free
You need a business coach AND a life coach (or therapist)
It helps to have a short memory
What it looks like from the outside and what it really IS are often totally different
Nothing's forever
Mentioned in the Show:
Thanks for listening!
Jane
P.S. If you're a fan of the show, will you do me a favor?
Take a moment to leave an honest review on iTunes. It really helps the show and I'd appreciate it!