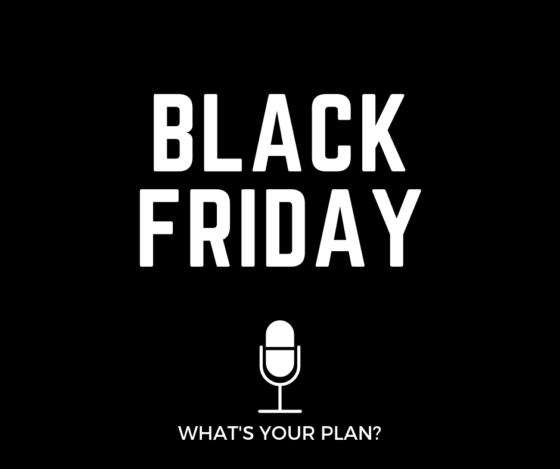 Love it or hate it, it's happening.
Our bellies will be full, the football games will be nonstop, and the kids will be hopped up on candy corn, and the family arguments will be in full swing. Prolly my tipsy Aunt will ask me 17 times why I'm not moving to the suburbs already because it's not safe in the city and it's not good for kids and haven't I seen the news lately?
Thanksgiving. And then…let the stampedes begin.
According to Shopify, Cyber Monday in 2017 "was the biggest day in the history of ecommerce in the US, and consumers spent $6.59 billion online on just that one day."
Of the billions spent, the Shopify platform alone (which I LOVE and recommend to all of my clients) processed 1 billion in sales. One billion dollars.
These are crazy numbers and there's no reason to think sales for 018 will decrease.  dollars in sales.
What are you going to do about BFCM this year?
Skip it? Offer a heavy discount? Just do Small Business Saturday? What about Giving Tuesday?
"Black Friday? I couldn't imagine anything more ghastly." – Matter of Form
Maybe it's better to just lay on the couch and let the tryptophan kick in, huh?
But don't worry, I got you. In this episode, I give you 5 things to think about and decide BEFORE you do anything at all about Black Friday. I also give examples of what you can do and discuss the pretty darn serious pushback to the whole BFCM thing.
Have a listen…
You can also listen to this episode on iTunes and Stitcher Radio.
Mentioned in the podcast:
What do YOU think?
I'd love to know your thoughts on BFCM. What's worked for you in the past? What are you going to do this year? Please talk to me, people!! Leave a comment below and show me you're alive. 🙂
As always, thanks for listening.
Jane
P.S. If you're looking to scale and you want business coaching, go here. If you're just getting started and want to launch a clothing line, go here.