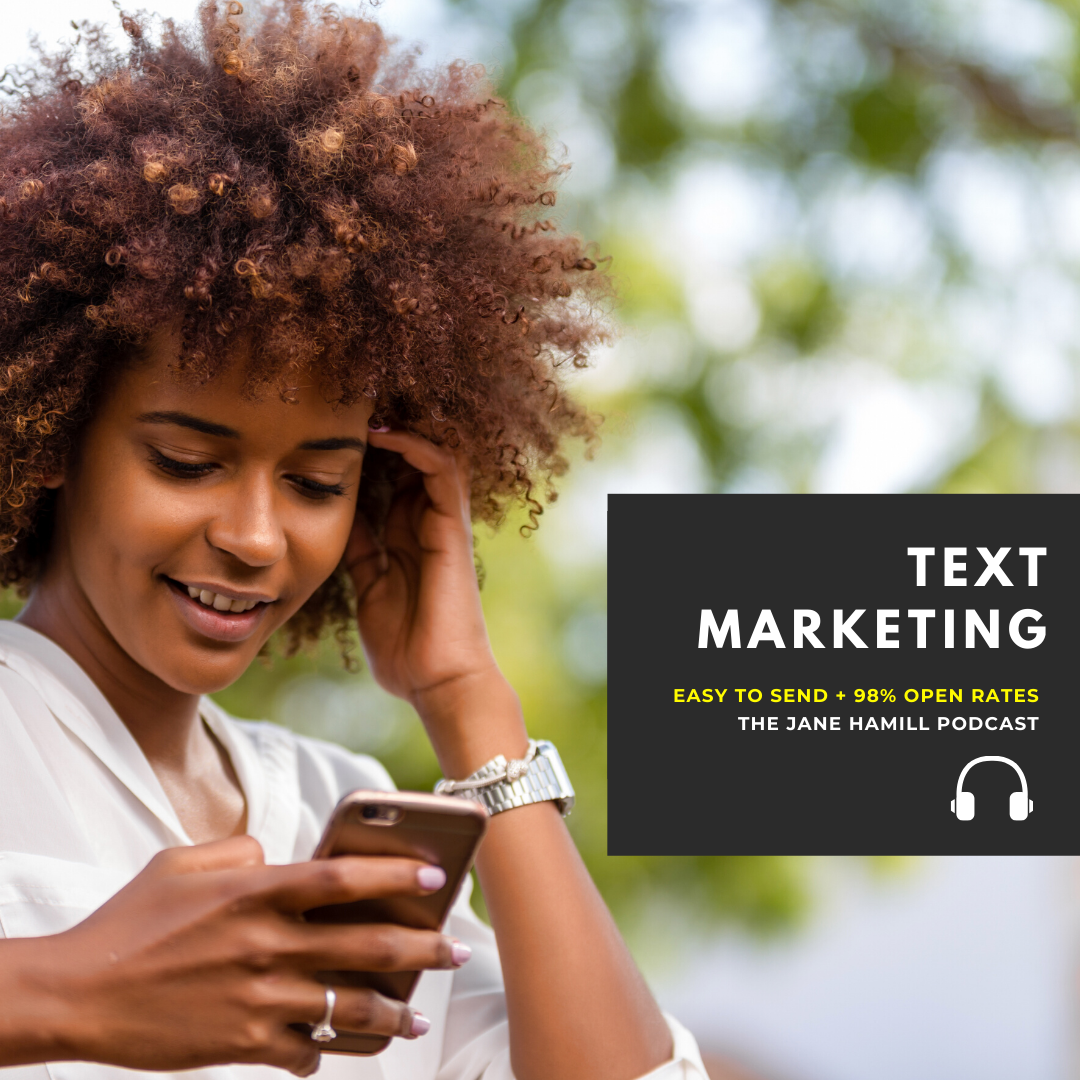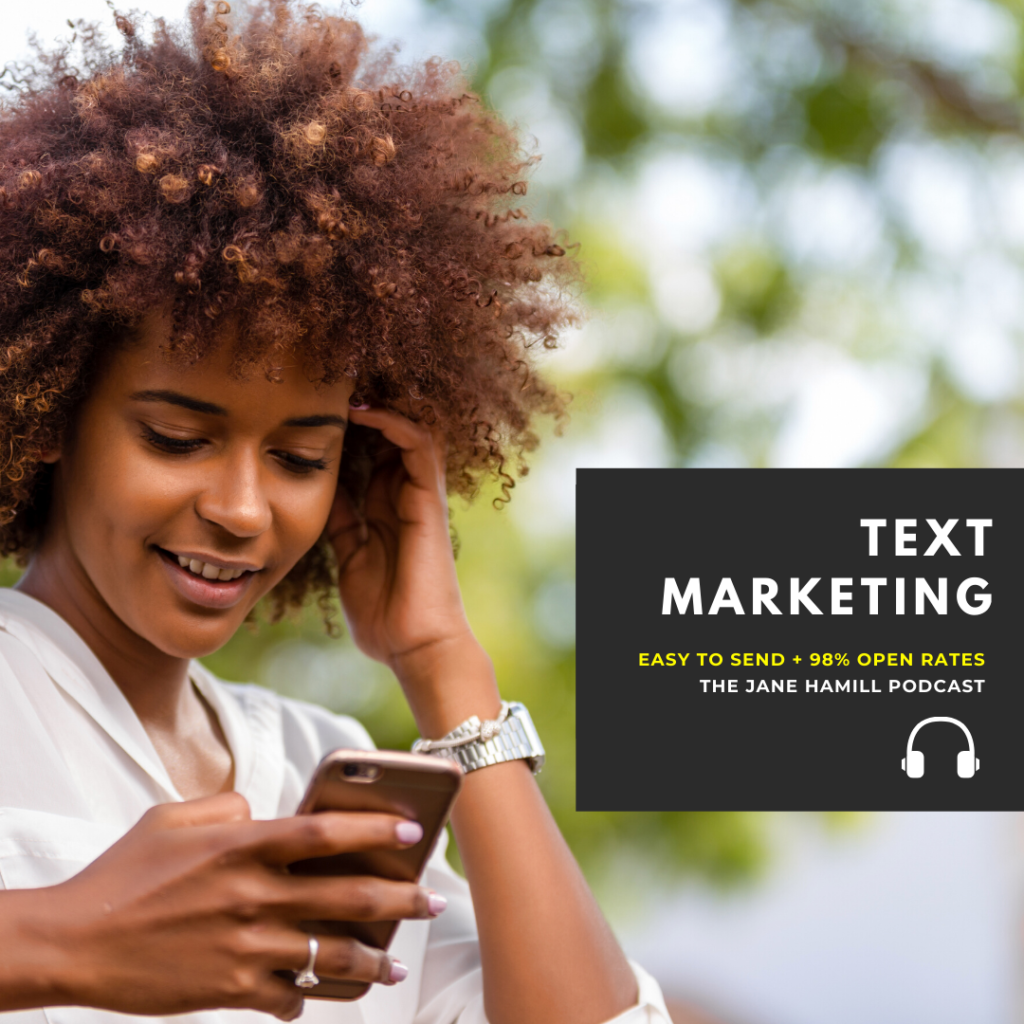 In this episode I tell you about the power and effectiveness of SMS/Text marketing.
Want 98% open rates?? Yup, get on it and start your text list ASAP!
Last Friday, Claire Wolfson from Bean Goods had a crazy great sales day. They sold in one day the same amount they sold the entire month of March last year. Whaaaaaa???
So amazing.
$4,000 in sales came from ONE text. Whaaaaaa??
Also amazing.
So…I have an announcement!! I'm collaborating with Claire for a brand-new workshop to teach you all the things SMS – including how $60,000 in sales came from textx last year for Bean Goods – and they didn't even send texts at all in the first part of the year. Crazy!!
The Text Marketing workshop is available now and you'll even get direct access to Claire for your specific questions.

Also in this episode…
I just got off a call with my Imperfect Action coaching members. I tell you how some of our members are handling their business during the Covid- 19 crisis. We all came together today and hashed out our feelings, rollercoaster emotions, and plans for the business.
Have a listen!
You can also listen on iTunes. Spotify, and Stitcher Radio
Show Notes:
I'm thinking of you amidst this chaotic world.
We're all in this together. Rooting for you,
🙂 Jane