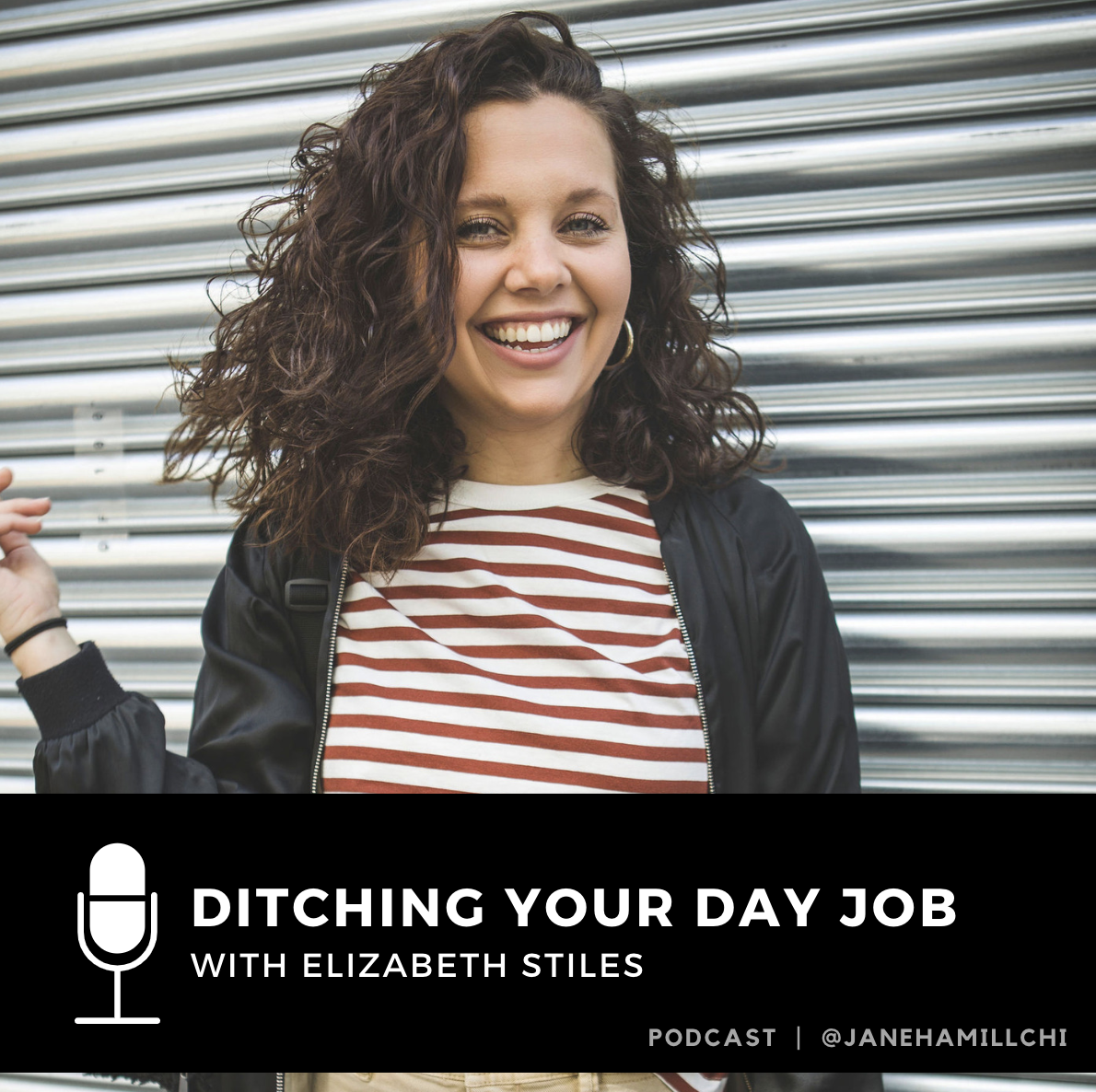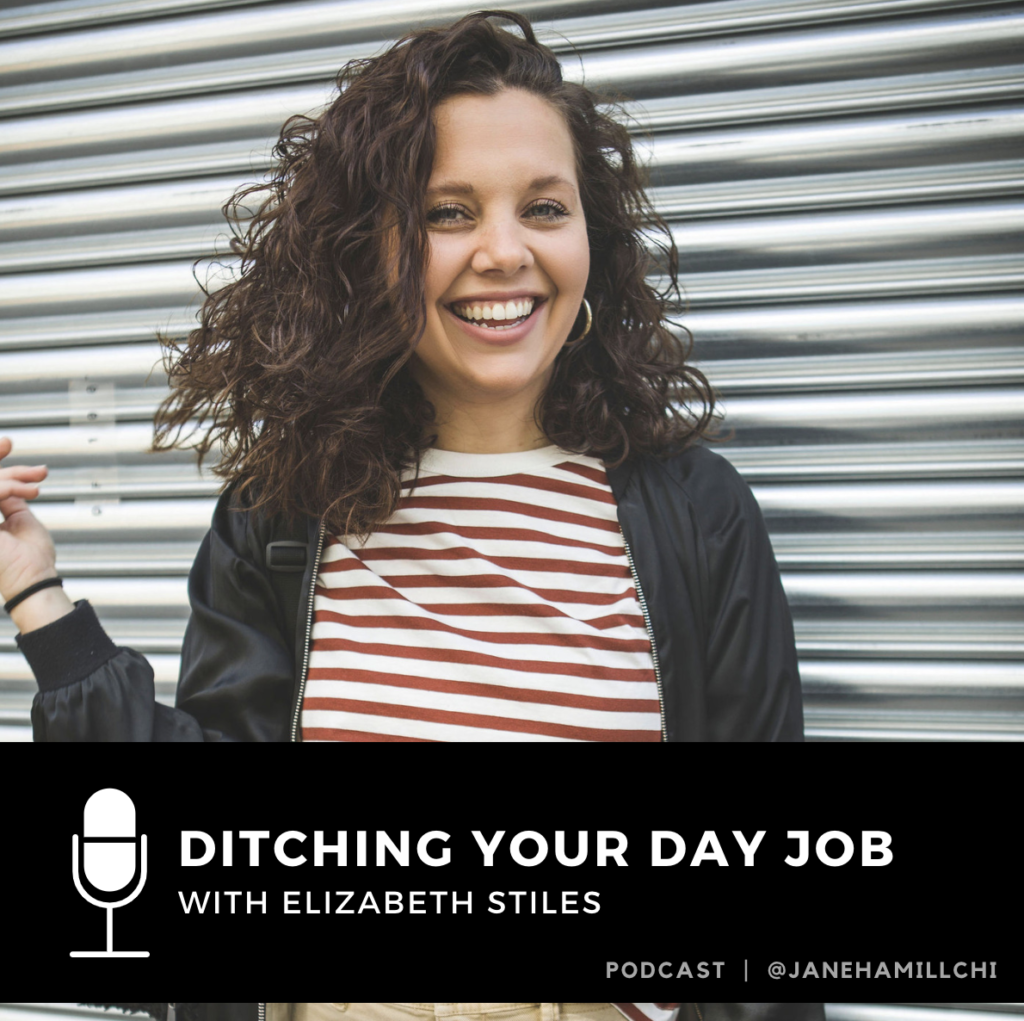 It's a tricky balance to think about ditching your day job as you build the business of your dreams. When is the right time? How much money should you save? What if you're terrified?
My guest today walks us through how to make the transition when you have one foot in your full-time day job (the one that's paying the bills) and the other knee deep in entrepreneurship.
Girl's got rent, sure…but the girl also deserves a chance to build the business of her dreams.
Elizabeth Stiles was working for major brands and killing it in the fashion industry in London – great job, a good work environment, really good money – but she was on auto pilot.
She was "going a hundred miles per hour" in the London fashion industry but she was completely bored.
So she decided to pivot. She made a plan to leave the safe, full-time, high paying job because something was missing.
She wanted something bigger.
She tells us how she used her 3 hour London commute to prepare to launch her own business and the specific steps you can take to prepare to ditch the day job.
Have a listen…
You can also listen on iTunes and Stitcher Radio
What we cover:
Elizabeth's favorite marketing strategies for startup fashion brands
Getting clients through Facebook groups
Facing her fears and anxieties of starting a business, investing in yourself, and having the right mindset
When starting out, have a contingency (3 months ideal)
How to crush the I CAN'T in your head.
Quotes from this episode: 
07:05 – "I've got all the money, I've got all the contacts, I've got all the factories, I've got all the designers and it's still hard. How hard would it be if you don't have all these things?"
09:20 – "I knew I wanted something else but I didn't know what it was."
09:49 -"I'm not getting any buzz from my job anymore."
09:55 – "I was bored and I thought, I'm 30 I can't be bored. I can't be bored at 30. And I could see that the girls coming through the office were really young and I was like, I don't want to be here in 10 years time, the oldest person in the business."
11:43 – "How can I help people and work in fashion? So it's like feeding my soul and feeding my passion."
20:14 – "I think that you have to put your — the confidence that's in you – pout it out there. You have to translate across to them and say, I'm not just throwing my notice in, you know, I'm genuinely taking this seriously. I'm taking myself seriously as a business woman.
"I am HUGE on investing in yourself."
34:46 – "There's a lot in your mind that you need to work through before you can get to the practical steps of owning your own business."
Links:
Thanks for listening!
Jane
P.S. P.S. If you're a fan of the show, will you do me a favor?
Take a moment to leave an honest review on iTunes. It really helps and I'd appreciate it more than you know.