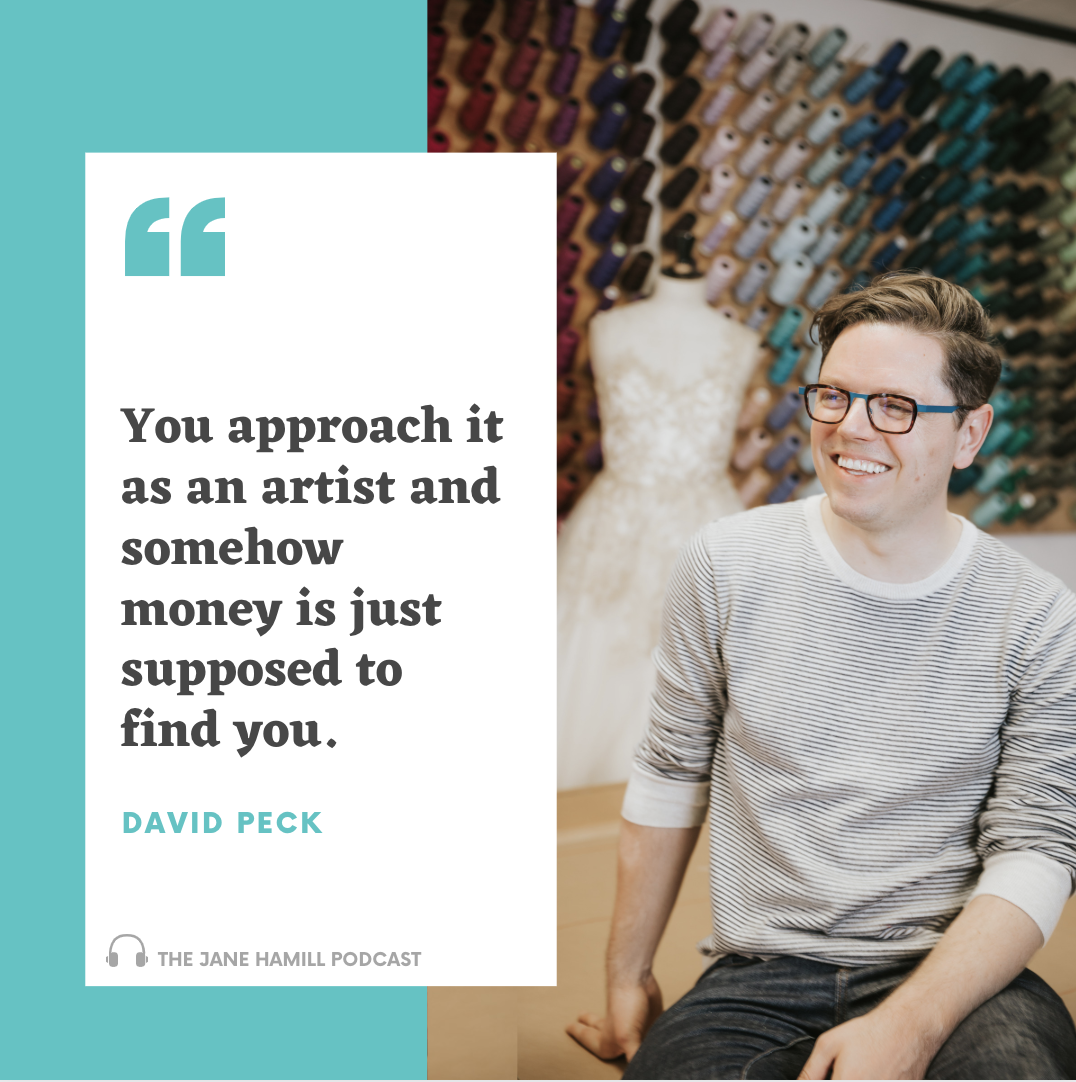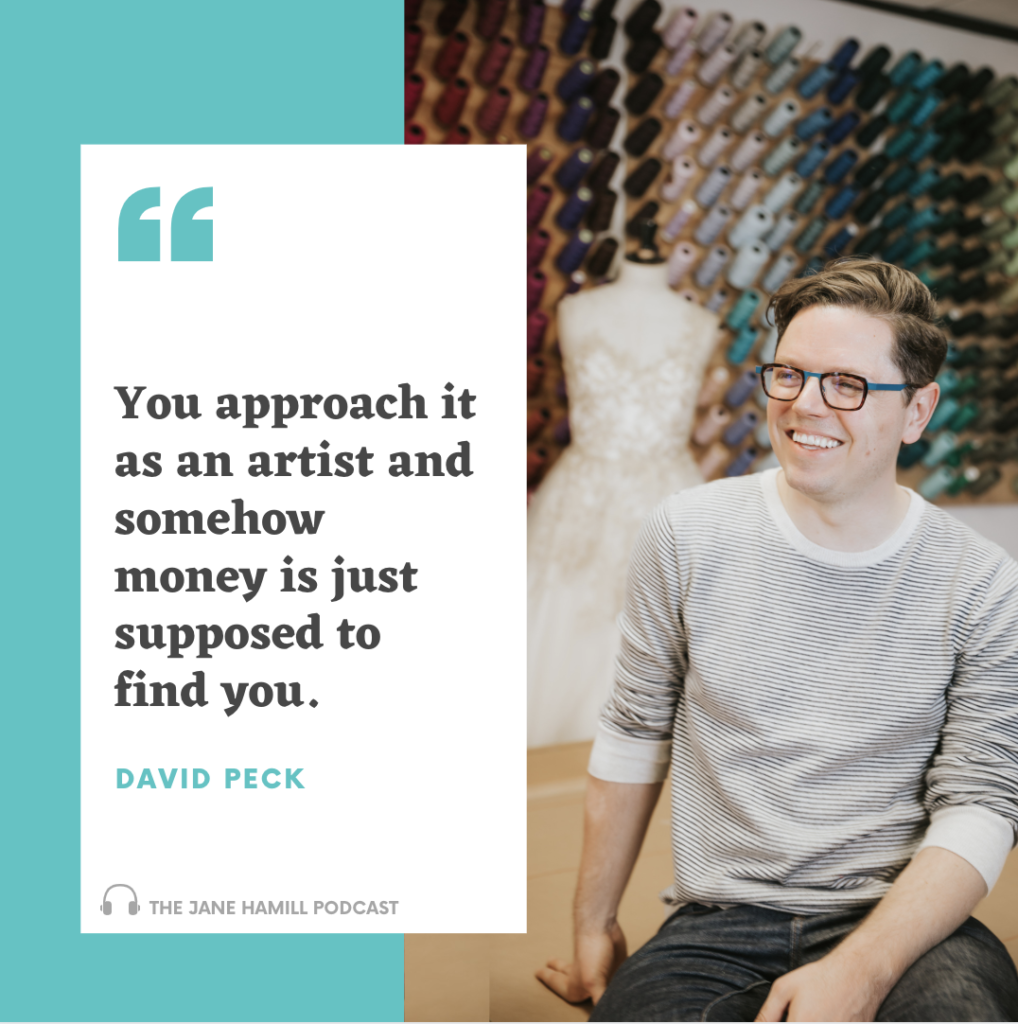 Today I'm excited to have a successful entrepreneur on the show who tells us what it's really like to run fashion business.  David Peck is a Houston designer who's been on the rollercoaster of owning his own business and he is SO HONEST in this interview.
David's pretty much done it all – he went to fashion school in Paris. owned a high-end sustainable clothing line in New York worn by Taylor Swift, purchased a factory in Houston that he still owns and operates, sold his collection to first-class stores including Tootsies, opened a retail store, sold millions and then went bankrupt only to rise again with his current business.
His story is FASCINATING.
What You'll Learn
David's unlikely journey to world of high fashion from New Mexico to Colorado to Cleveland to Paris to New York to Houston. Whoa.
The disconnect between what he learned in fashion school in Paris to actually starting a running a business that makes money.
How he started his second fashion business with 5 only dress samples in 5 different prints.
How things can go from 1.2 million in sales to bankruptcy and back again.
The constant pressure of meeting sales goals, employing team members, manufacturing in the US, sourcing fabrics, designing prints, serving customers, cash flow, and all the things a fashion entrepreneur does to keep the business running.
How David's current business is different and why he's running it very differently than before.
You can also listen on iTunes and Stitcher Radio
Quotes from the Episode
"I didn't end up here in the most direct route. New Mexico, Colorad0, Cleveland, Paris, New York, Houston…it was unusual." (04:29)
"I never imagined myself living in Texas. I basically thought I was going to come here to die. My fashion career was over." (15:27)

"It was very very hard to break that idea of being

a successful the "traditional way" because you're so ingrained that you have a good PR company, you have to have a good salesperson, you have to have a seasonal collection and you have to be in Vogue. That business model wasn't going to work for me anymore."

 (33:41)
"I wasn't in it for the ego anymore. No matter how humble you think you are, there's a certain part of you as a creative person that wants to be recognized for what you do. But there came a point…if I'm going to do this again, it has to be a good business. It can't be just be for the sake of being a designer. This has to be viable, legit business."(41:05)
Mentioned in this episode
Also…If you're a fan of the show, will you do me a favor?
Take a moment to leave an honest review on iTunes. It really helps the show and I'd appreciate it!
Thanks for listening!
Jane
About David Peck: His official title here is "Head of Everything".