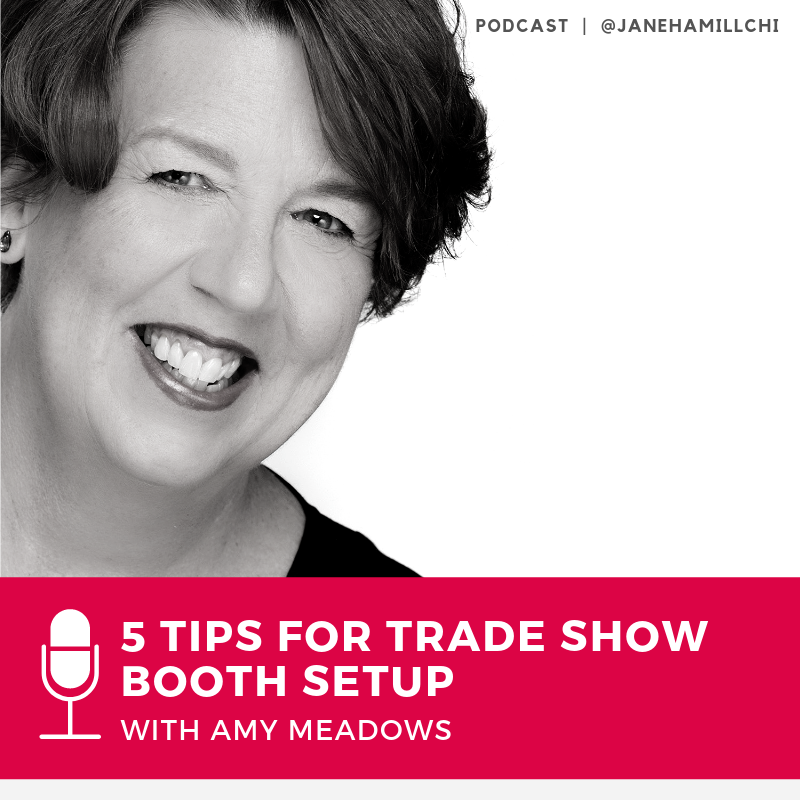 There's setting up your show booth to "look good" and then there's setting it up for maximum SALES. I certainly didn't know the difference when I first started doing shows.
This episode will tell you exactly what to do with your booth for a craft fair, art show, market, festival, wholesale trade show – any selling event.
My guest today is Amy Meadows and she's an absolute expert at visual merchandising with intent to sell. It doesn't matter if it's a B2B or B2C show, booth setup is a high level skill and there's no one better at it than Amy.
She understands the specific issues and challenges my clients face when doing trade shows. She gets down to the nitty gritty details and in this interview. For instance, how she worked with Jackie from Dyetology and…
"we were able to talk through some of those very same logistics issues that you just talked about. How many nails are you going to actually poke in that wall and what is the cost per square foot going to be and how long are you going to be there and how are you going to optimize all of your presentations so that you are blowing out sales?"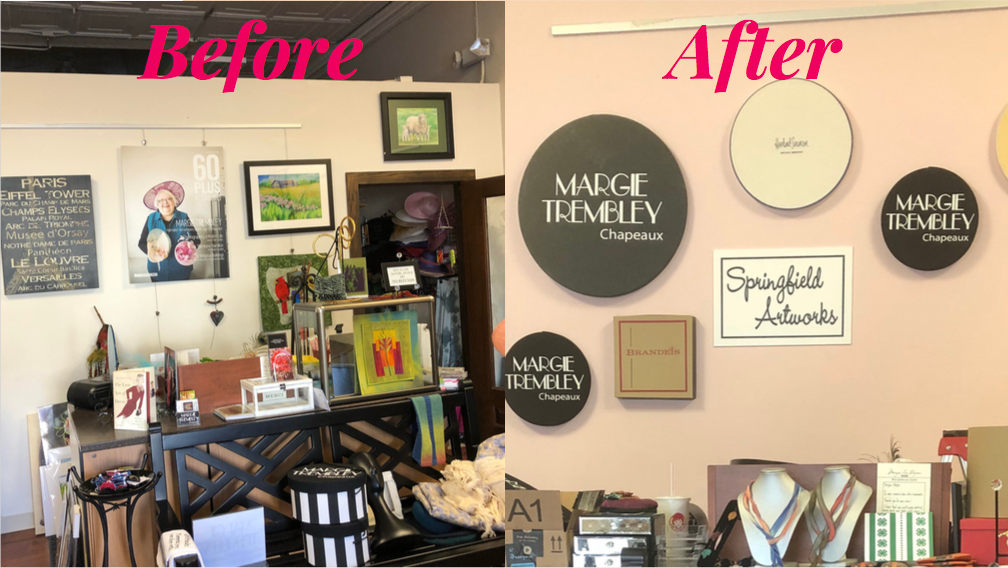 Here is a wonderful example of Amy Meadows work – Before and After pictures of Margie Trembley's store.
You're going to learn a lot in this episode.
Have a listen…
You can also listen on iTunes and Stitcher Radio
What We Cover: The 5 Tips to Set Up Your Trade Show Booth for Maximum Sales
It starts with the lighting. The lighting tells people what's important in your booth and where to look. *Even clip lights can work if you use them right. Who knew??
Signage – the biggest mistake entrepreneurs make and how to fix it (think high above your head)
Creating a space in your booth to close the sale. This is a huge issue and so many booths miss this one. I know I did.
What products to put up front in your booth – it seems obvious now that Amy said it but I did this wrong for years! And my sales suffered because of it.
Fresh eyes on your booth."You can't see the picture when you're in the frame." You can't really "see" your own booth (just like you can't proofread your own writing) but you can use the photo/mirror hack Amy describes.
Mentioned in this episode:
About Amy Meadows: Amy was in charge of all visual merchandising, including the awesome holiday displays, for Marshall Field's flagship store on State Street in Chicago for over 20 years. After Field's, she started consulting, taking what she "learned on State Street and applying it to Main Street". She knows what attracts people and how to optimize displays for sales. Amy  has helped many of my clients with their show booths and has upped their trade show game whether it's direct to consumer or wholesale. You can reach Amy via her site, Windows Matter.
If you like the show:
Leave an honest review on

iTunes

. Your ratings & reviews really help and I read them all!

Subscribe to the show on iTunes (Apple) or Stitcher Radio (Google/Android)
Jane