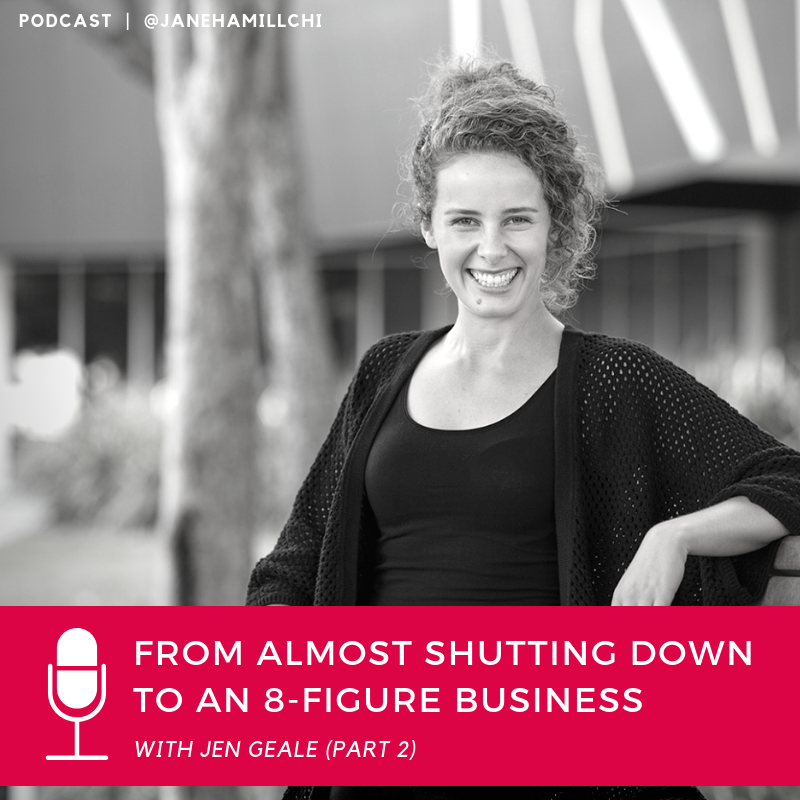 How cool would it be to own a profitable 8-figure e-commerce store? Do you ever wonder what that really takes?
I'm PSYCHED to share part 2 of my interview with Jen Geale, co-owner of Mountain Bikes Direct. To give you an idea of how awesome my guest today really is, here are  few quotes…
"You hear from so many people who tell you about how their business is going now and how it's awesome. But I often wonder, how many people have gotten to an awesome businesses without going through some sort of valley of despair at some point?? And I dunno, but that's the story I want to hear about."
"I want to hear how people overcame challenges so that I can either overcome those challenges or avoid those challenges altogether."
"Forgive me for putting an ad in front of you, but I'm giving away a mountain bike holiday. You tend to get really good engagement with that kind of stuff. I mean, what else should we show them, you know, what else should we advertise? 
"The giveaway wasn't actually that hard to organize but it had massive returns for us."
Jen's business had grown to $1 million in sales pretty quickly but there was zero profit and no money leftover in the bank. They almost shut the whole thing down but they gave themselves 6 months to turn it around.  Part 1 tells that part of the story.
(If you missed part 1 of the interview, click here.)
Today's interview is all about scaling the business and how Jen and her partners grew from $1 million in sales to 8-figures. 🙂
Jen is SO HONEST about the successes and the struggles and doesn't hold back with what they've done to grow. I love how she refers to the struggles as the "valley of despair".
Here's what we discuss in this episode:
The power of an email list – especially when there's a small budget for marketing
Why she and her partners have resisted building a HUGE list
Using giveaways to grow the business
Why they're focusing on the on-site experience
Increasing conversion rates
Why it's so important to define your own version of success
Switching the business from a "lowest price" focus to a site with true expertise in the niche and customer service
Have a listen to part 2 of the interview right here…
You can also listen on iTunes and Stitcher Radio
Mentioned in this episode:
Jen's online store, Mountain Bikes Direct, MTB Direct
Our best-selling course for online sellers, Sell More Products Online – SMPO
What do you think about this episode? How awesome is Jen? I'd love to know your biggest takeaway so leave me a comment and let's chat!
Jane