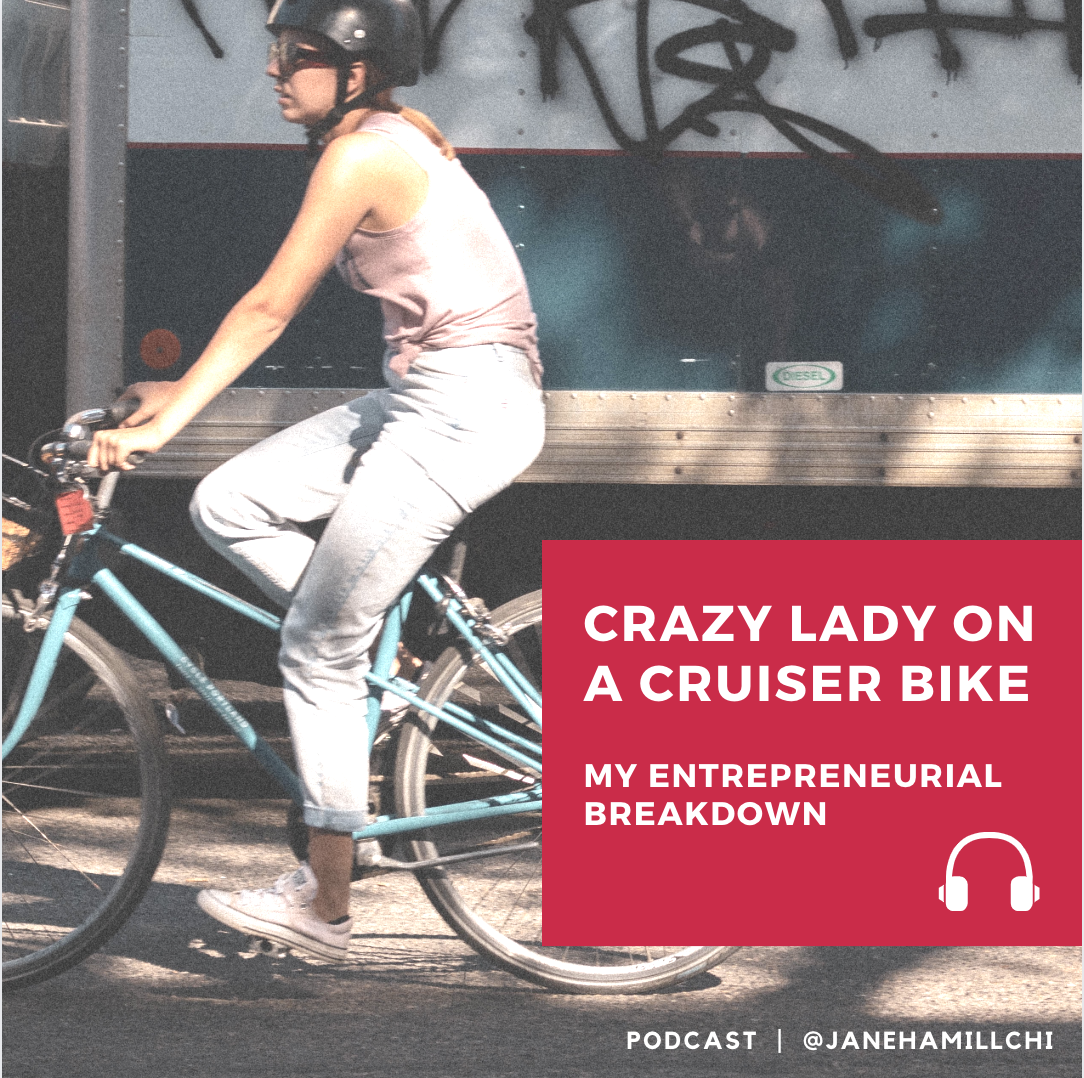 The other day I came across a terrific quote about entrepreneurship.
"Entrepreneurship is a personal growth engine disguised as a business pursuit." – James Clear
Think about that. Entrepreneurship is a personal growth engine disguised as a business pursuit…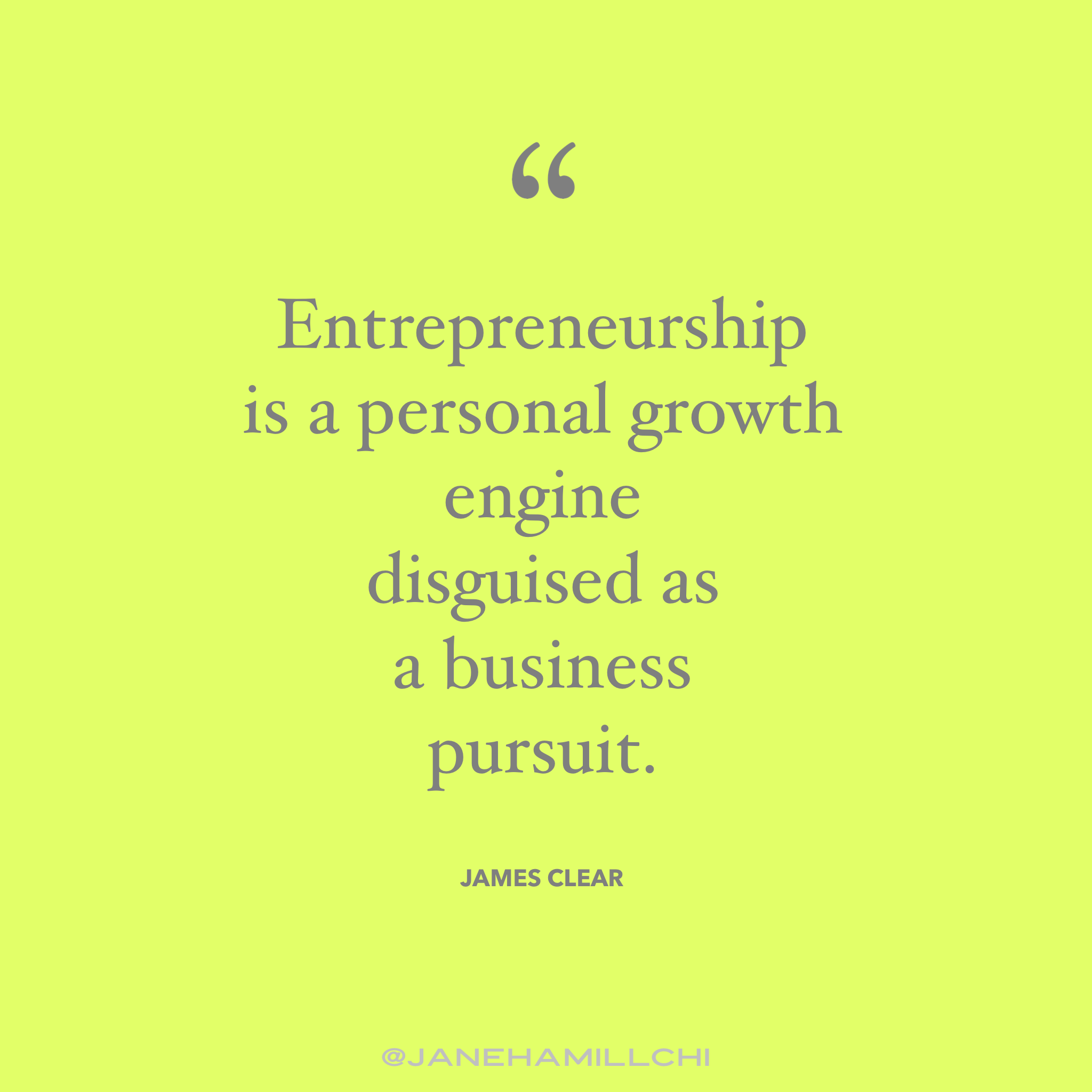 So darn true. And this quote prompted me to tape a special episode today.
When you're an entrepreneur and you're growing or starting or scaling a business — it brings up all your own personal stuff.
And you know what? It's not pretty in there. Is not pretty in the back corner of your brain when you're trying to do all the things and make the money and build and manage the people and keep it all together.
Managing the entrepreneurial journey is flippin' hard and it takes a lot of mental jujitsu to stay focused and avoid BSOS (bright shiny object syndrome).
Today's story is about a time when I was, honestly, the crazy lady on a cruiser bike on the streets of Chicago.
I'm nervous to put this out into the world but what the heck, it's a true story and it might just help you feel not so alone.
On a hot summer day, I'm riding my bike to work. At this point in my career, I owned a retail store and a wholesale apparel business. I'm selling my clothing line to Saks, Bloomingdale's, Marshall Fields (which is now Macy's), Saks Jandel and lots of other great retailers.
And I have my own boutique in Lincoln park on Armitage Avenue in Chicago. I had this really great cruiser bike and I rode to work as many days as I could. It took me 43 minutes each way. Exactly. No matter what – it was 43 minutes.
So I'm only about 4 blocks from my boutique when I approach a stop sign and come across this totally yuppie lady in her white luxury SUV, all perfect-y with a little blonde ponytail and Prada sunglasses. You know the type, right? Maybe it was Tory Burch or Coach sunglasses in a Lululemon outfit, I don't know, whatever.
But it was a typical Lincoln park lady and I was looking at her like like the judgemental b*tch I probably was at the time.
I'm ashamed to event think about it.
What happens next pains me…
Have a listen…
You can also listen on iTunes. Spotify, and Stitcher Radio
Mentioned in this episode: