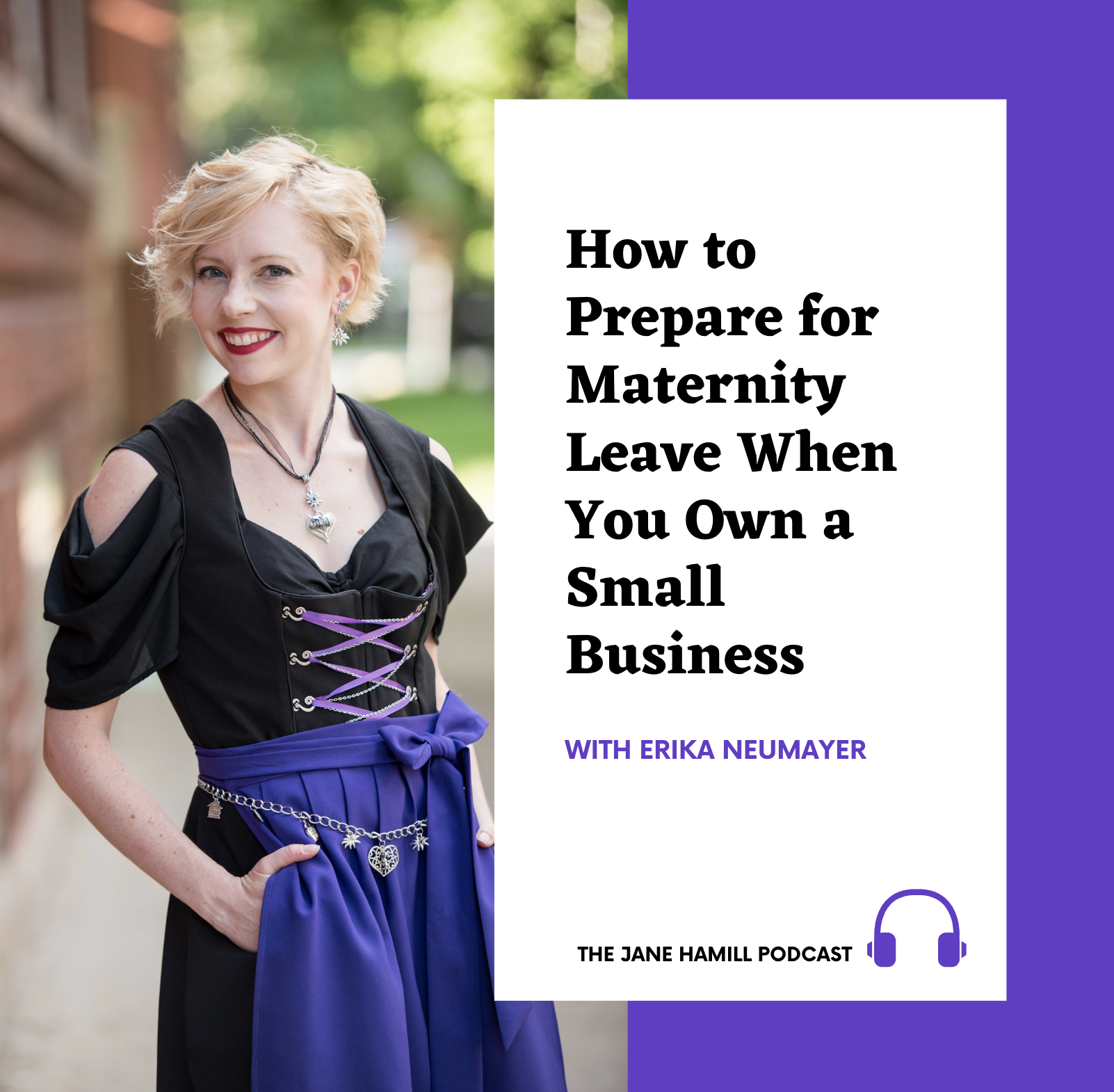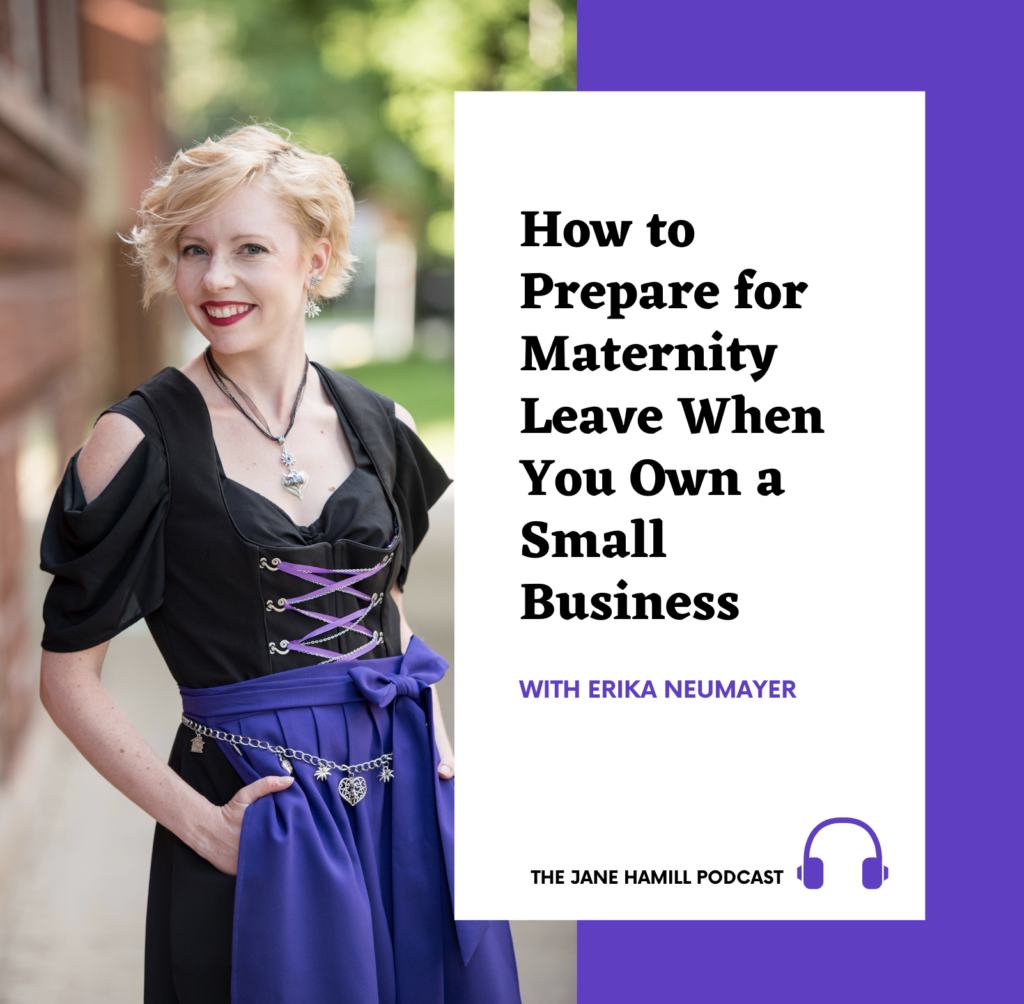 Does being an entrepreneur mean you never get to take time off? Sometimes it feels that way…
Who's gonna do the work while I'm away?
How would my business  even run without me?
Will everything just STOP if I'm not there?
There's no one I trust to handle things…
Our brains can spin with all the reasons we shouldn't or can't take time away. These reasons seem logical but like so many "crazy brain" entrepreneurial thoughts, it's all B.S.
I'm so excited for this episode because what my guest teaches us today will change your life. Not kidding.
You will be a better entrepreneur if you listen and implement even half of what you learn from this episode. You'll be more focused, organized, thoughtful, and calm.
Today we discuss taking extended time off, whether it's due to maternity leave, the adoption of a child, a sick family member, a trek through the Himalayas, or a month on the beach in Ibiza.
Erika's advice and insights in this episode on how she prepared for maternity leave are brilliant.
The colored pen circling system Erika reveals is INSANELY awesome. And she gives us her full notes to download.
Don't miss this one because you will learn some serious tricks to getting your shizzle done – whether you're taking a leave or not, you need this info.

Have a listen…
You can also listen on iTunes and Stitcher Radio
In this episode:
"Step two is write out what you do in your business on a daily basis, on a weekly basis and on a monthly basis. (6:28)
"I like to take different colors and circle the things on the list that can be separated into these four categories. Start with the things you can train someone to do…" (8:17)
What are examples of things I can outsource if I have a small budget? (09:03)
"When you get an order, that should be exciting. But if you're trying to deal with this teeny tiny human that's screaming all the time, orders then become a problem and you don't want that." (10:23)
The tools I use to help train someone and work with freelancers
The colored pen circling system that Erika developed as she planned for maternity leave and now uses monthly.
What still needs to get done and what you can skip — "and while you're gone, you don't need to post on your Instagram stories." (17:42)
Ask yourself…what can I NOT do today? (17:58)
How do I make time to do all of this stuff? (18:10)
If I have an assistant that needs to stay busy while I'm away, what kind of tasks they can do? (29:36)
Mentioned in this episode
Also…If you're a fan of the show, will you do me a favor?
Take a moment to leave an honest review on iTunes. It really helps the show and I'd appreciate it!
Thanks for listening!
Jane
About Erika Neumayer: Erika is the owner of Rare Dirndl, a Chicago-based company that designs and sells a very niche product – dirndls. A dirndl is what you wear to Oktoberfest and what the St. Pauli Girl wears – only Erika's are bad-ass versions of the traditional dress.
Erika is a true entrepreneur who knows how market & sell a crap-ton of dresses from her online shop even though she's in a tiny niche with a very small target market. She's so good at marketing that she's a mentor in my coaching program.
Want to get notified when a new episode drops? Just go here.