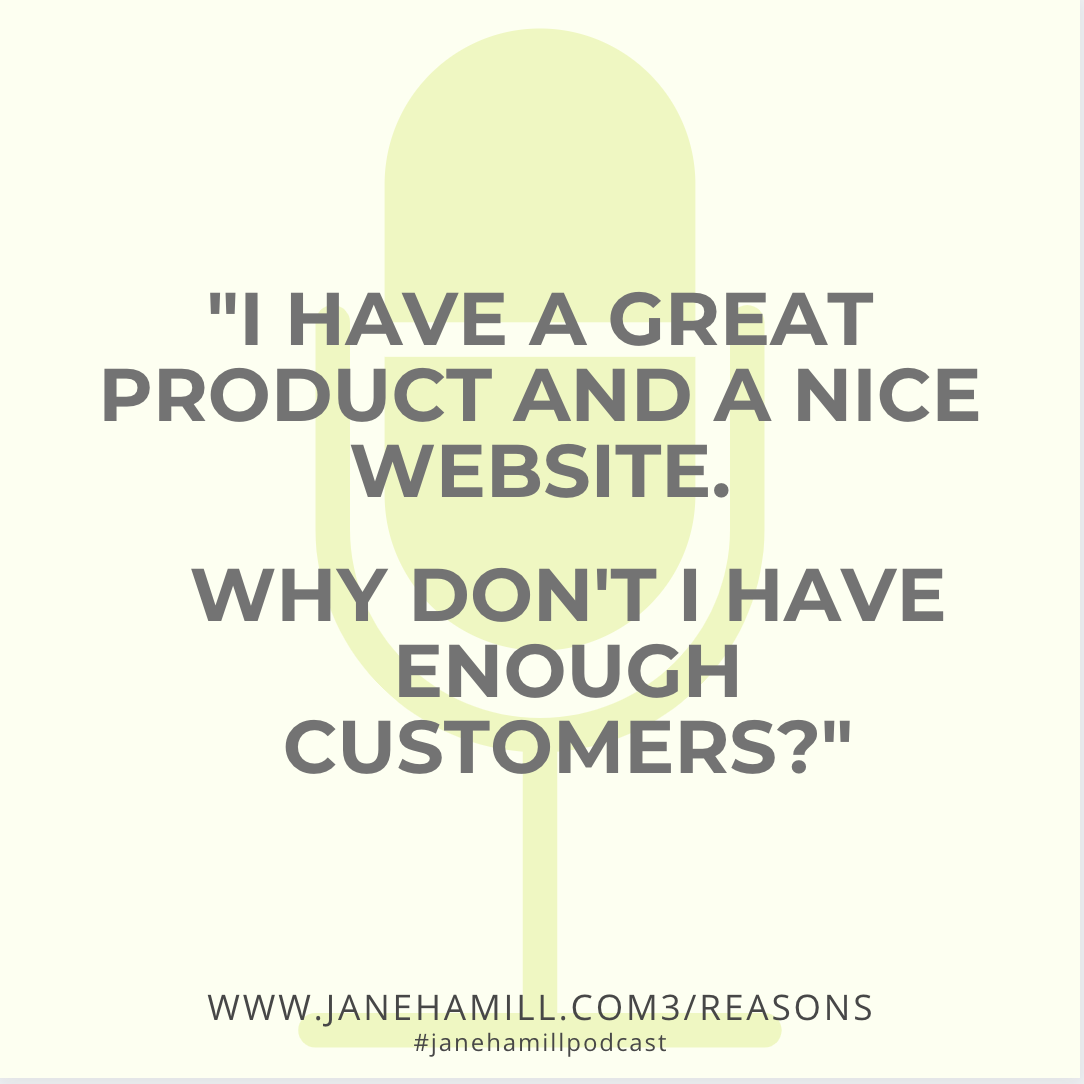 "I have a great product and a nice online store but I don't have enough customers. What am I doing wrong?"
This is probably the top question I get every single week from coaching members and students in my courses. You're working hard, you're getting some traffic to your site, but it's not enough (or not consistent enough) to make you really happy with your results.
And usually, you think the answer is the "right" ads, the "right" collaborations, the "right" new product launch – the "right" something if only you knew what it was…
Before you get to the specific marketing tactics to get more customers, I really want to make sure you understand why you don't ALREADY have the sales.
What we cover:
If you're confused about your "ideal" customer, I guarantee they're confused too — and a confused customer doesn't buy.
How to know who your ideal target customer is and what makes someone ideal for your product.
You get only 2 seconds on your online store to make it clear what you sell and who it's for.
Trying to please everyone is our default mode, but it's doomed to fail. Try to please everyone and you're sure to please no one.
Why you need to dig deep and take a risk with your products, your point of view, and the customer you go after.
Is it worth the money to do paid advertising (Facebook and Instagram ads) for your online store?
Listen now!

You can also listen on iTunes and Stitcher Radio
Mentioned in this episode:
Are you a fan of the show?
If so, please tell a friend! And leave an honest review on iTunes. I'd really appreciate it. 🙂
Jane