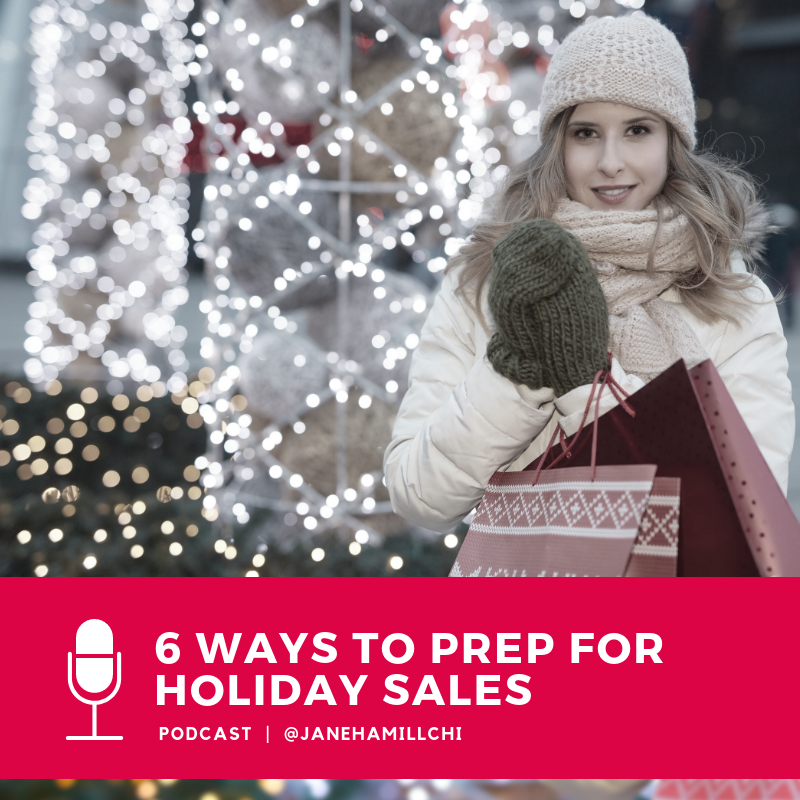 14 years of owning a retail store and still, every year, every single year, the Holiday Season seemed to creep up on me.
Did I order enough inventory?
Did I order decorations?
Gift wrap?
What products do I want to sell?
What events am I participating in?
All the stuff to do.
I want you to have a record-breaking season and if you wait until the last minute, it ain't gonna happen. Ask me how I know…
"Plans are nothing; planning is everything." – Dwight D. Eisenhower
Great holiday sales start NOW. Have a listen…

You can also listen to this episode on iTunes and Stitcher Radio.
Here's what we cover about Holiday sales:
What main products you will promote and why it matters
Getting your products into Holiday Gift Guides
Getting inventory levels ready in order to reach sales goals
Collaborations
Pre-marketing for Holiday Markets or B to C shows
Putting it all in a schedule so it actually happens
Mentioned in the podcast:
Your Turn…What do you think? What are you planning this season? How much do you plan to sell? I'd LOVE to hear from you in the comments.
As always, thanks for listening!
Jane