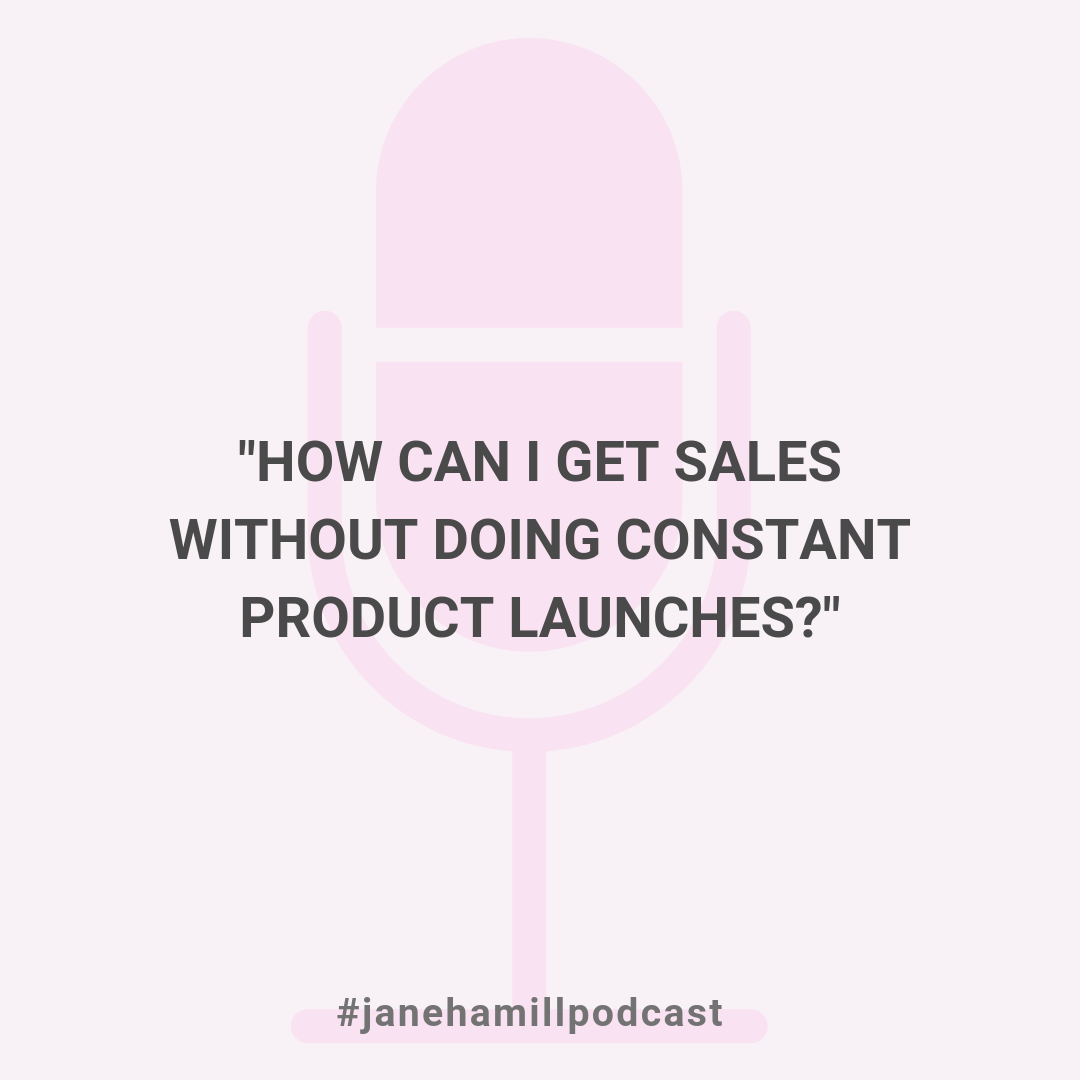 First, I want to invite you to a LIVE class I'm teaching online about creating a content calendar for your business that actually leads people to a purchase.
There's such POWER in knowing you have a plan for your content. It reduces stress and overwhelm and you get to control of how much you sell and when. And your calendar doesn't have to be complicated or hard to execute, trust me! If it's not simple, you probably won't use it. I know I won't.
So join me and learn the specific strategy for content that leads to actual cash.
Click here to register for the content calendar class (it's free) and get my content calendar template.

*All registrants will get my content calendar template to download and use for your business. 🙂
Back to today's podcast…
I recently received this question from one of our members:
"Jane, we do pretty well with sales when we launch a new product for about 2 weeks or so and then things die off. I feel like my team and I are always hustling to release NEW NEW New!! It's exhausting and I feel like a hamster on a wheel?" 
Launching new products all the time is so exhausting for product-based entrepreneurs. I'd actually call it bone crushing. And product launch after product launch will burn out your audience as well.
So how do you get sales BETWEEN new product launches? What do you do to drive traffic and sales when you don't have anything new to promote?"
Today's episode lays it out for you. Have a listen…

You can also listen on iTunes and Stitcher Radio
Mentioned in this episode:
Do you find these episodes helpful?
If you do, tell a friend!  I'd really appreciate if you took a moment to leave an honest review on iTunes.
Jane