In this video/podcast episode, Jackie walks us through what she did to get $1791 in EXTRA sales in 14 days  – without spending any money on ads. Whaaaa???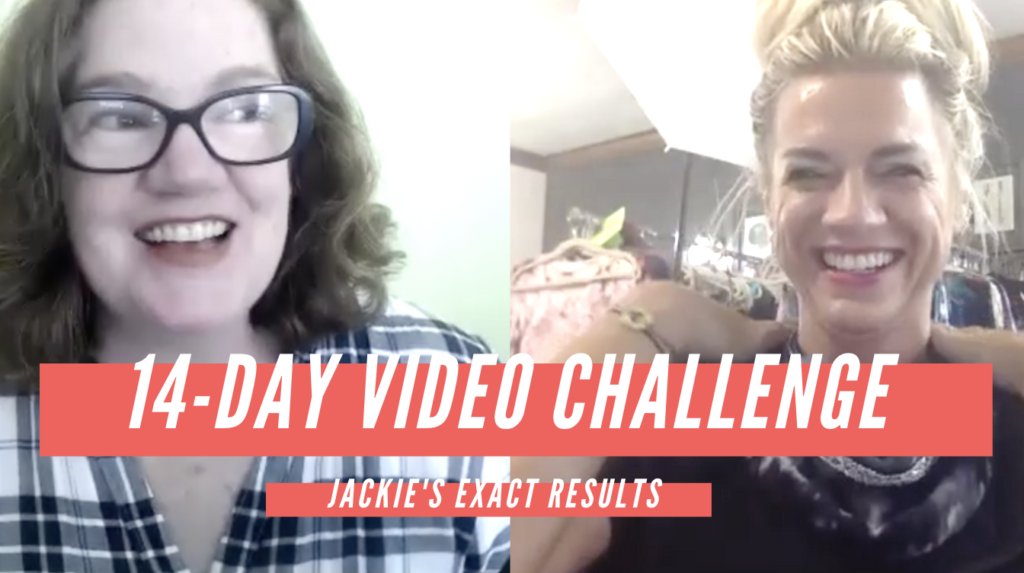 Jackie is the designer and owner of Dyetology. She makes a women's line of hand-dyed, natural fiber apparel and accessories. Jackie did a lot of shows "back in the day" to sell her product and has really had to change the way she sells.
Jackie is used to selling (an making good money) at in-person art shows, markets, and craft years. This year that's not happening so she 100% committed to getting online sales.
And it's working. She's replaced her in-person sales with consistent sales from her online shop.
In fact, her sales are UP!! And it's 100% form her online shop.
Recently, Jackie committed to a 14-day video challenge in the membership and she shares TRUTHFULLY how it went, how much she sold, what worked, and what didn't.
Jackie explains…
what specific topics work best for videos on Instagram and Facebook to drive sales online
what to do if you're afraid to look dumb on camera
how to "batch" video creation
what format of videos to use (talking head, time-lapse, process videos…)
the ideal length your videos should be
how she's replacing her income from in-person sales with online store sales
why she never watches her own videos
Watch or listen to this episode below…
You can also listen on iTunes. Spotify, and Stitcher Radio
Mentioned in this episode:
Do you want to do the 14-Day Video Challenge? It's changing my clients businesses and the are getting sales. We're doing it in my List Builders membership and we'd LOVE to see you! Join now before enrollment closes!
Thanks so much for listening. If this episode has helped you, please let me know your takeaway in the comments below.
I LOVE hearing from you.
Jane
P.S Do you have a question about making videos for your brand? Just leave it in the comments and  Jackie or I will answer you. 
P.P.S. Want more videos like this? Get on the LIST and we'll send you actionable tips to build a bigger audience, grow your email list, and get your content marketing to convert to actual sales. Plus goodies I only share with my email subscribers.
https://janehamill.com/hello
*****************
Jane Hamill teaches creative entrepreneurs how to build an audience that buys. She's the host of a weekly podcast with tips for content marketing, email marketing & mindset badassery.