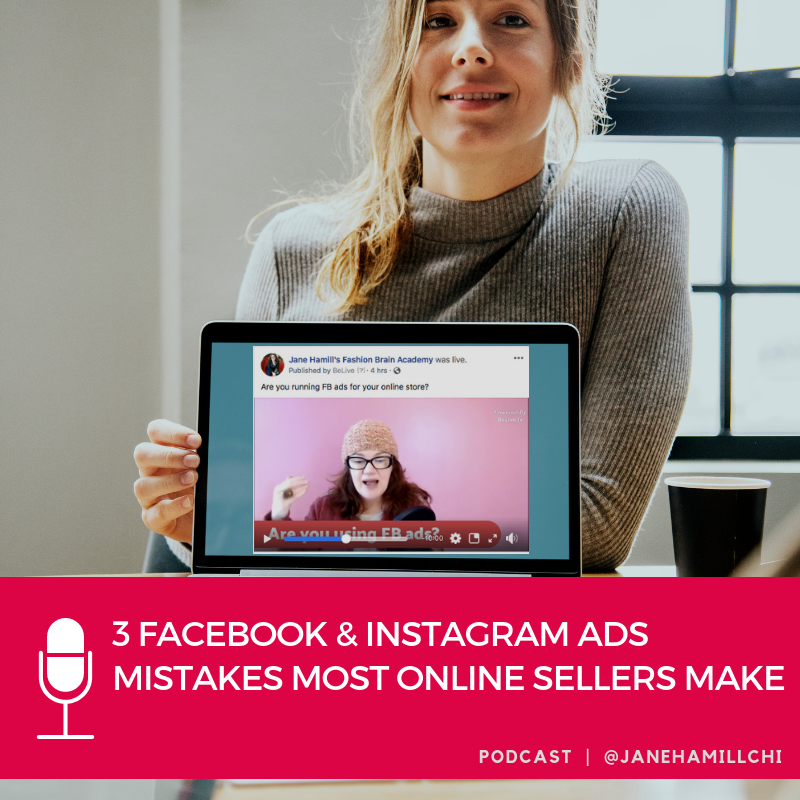 Are you running Facebook ads? Because there are 3 big mistakes most of my clients are making and it's killing their results.
On Wednesday, I did a special Facebook ads review HOTSEAT session. It was awesome. I met with a small group of product-based entrepreneurs – our monthly coaching members – and we looked at their ads, their targeting, the creative, the video views stats, and their results.
I noticed three main things they're doing are wrong with their Facebook and Instagram ads to sell physical products online. Mind you, 80% of my clients sell actual products, not online coaching or courses. They sell jewelry, t-shirts, candles, beauty products, apparel, backpacks, childrenswear, you name it.
Here's what I noticed…
You're expecting your ads to work pretty quickly
You're targeting the wrong audience
You outsourcing your Facebook Ads from the very beginning
Listen now and hear more on why these are wrong and what you can do instead.
You can also listen to this episode on iTunes and Stitcher Radio.
Or watch this episode on Facebook, Instagram and YouTube.

Mentioned in this episode: