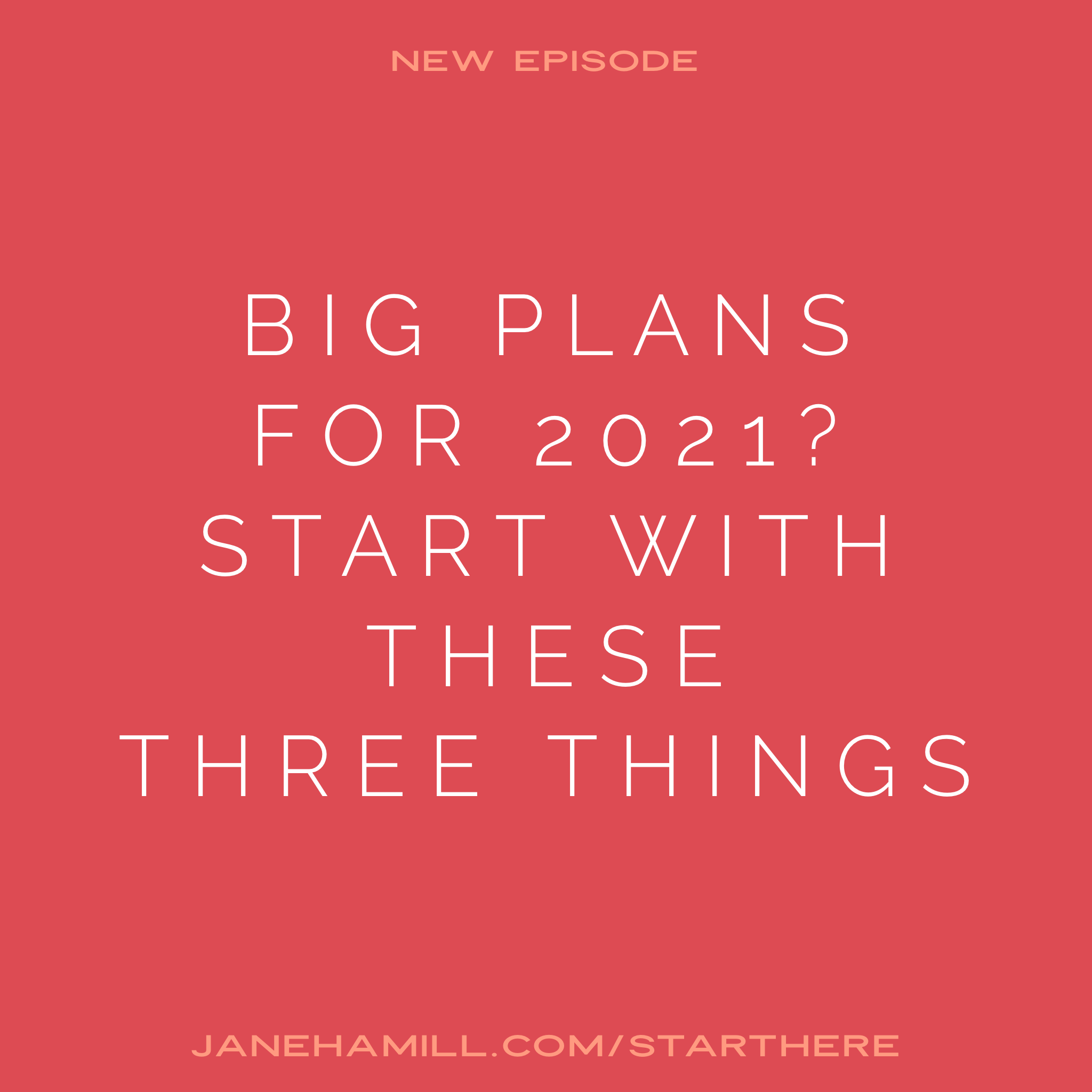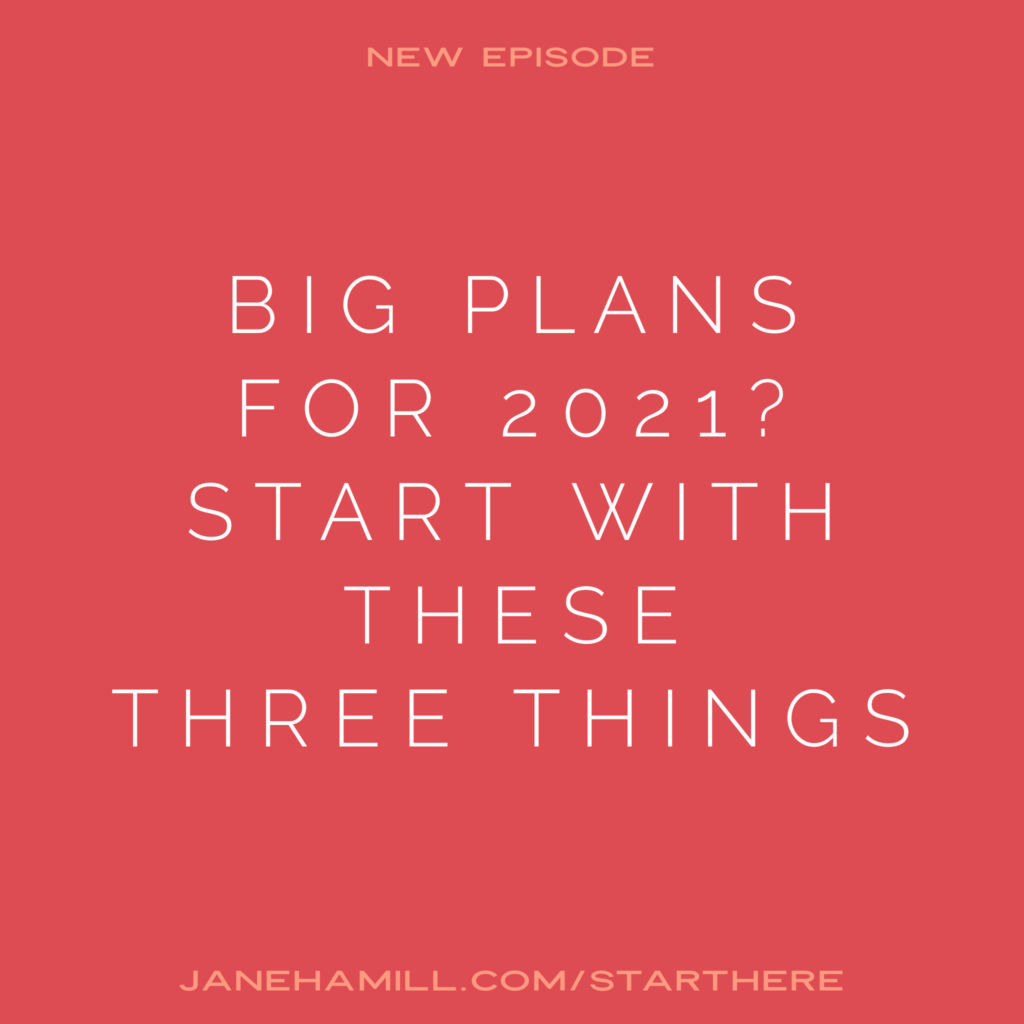 Got big plans for the new year? START HERE, with this episode.
Because really, if you ask yourself — what will I do differently this year to achieve more success?
What comes to mind? What will you do?
I believe there are three things that need to happen to be able to create real, lasting change for your business.
Have a listen…

You can also listen on iTunes. Spotify, and Stitcher Radio
Quotes from this Episode:
"How do we learn anything? Because we did it wrong the first time. Then we're like, Oh, I should do it this way."
"To be successful, I needed to be a business person first and a creative person second. You're an entrepreneur. So in my opinion, by default, that means you're a creative person."
"If you have a specific accountability appointment with a person you've committed, you will increase your chance of success by up to 95%." – ASTD study on accountability (American Society for Training and Development)
"I'm the least disciplined person on the planet. And yet, I've been pretty successful. When I'm accountable, I do the work, which means I get results, and I make more money."
"Focus and structure and habits and mindset and accountability. These things don't just magically happen to you because you started a business. It's not like — oh, now I'll boss-up because I'm so in love with my business and doing my own thing that I have all the mindset and structure and focus that I ever need."
Links in this episode:
I sincerely hope this episode has helped you in some small way.
xo -Jane
Oh!! And the ping-pong table is now in the middle of my dining room. My younger son is leading 3 games to 2. 🙂