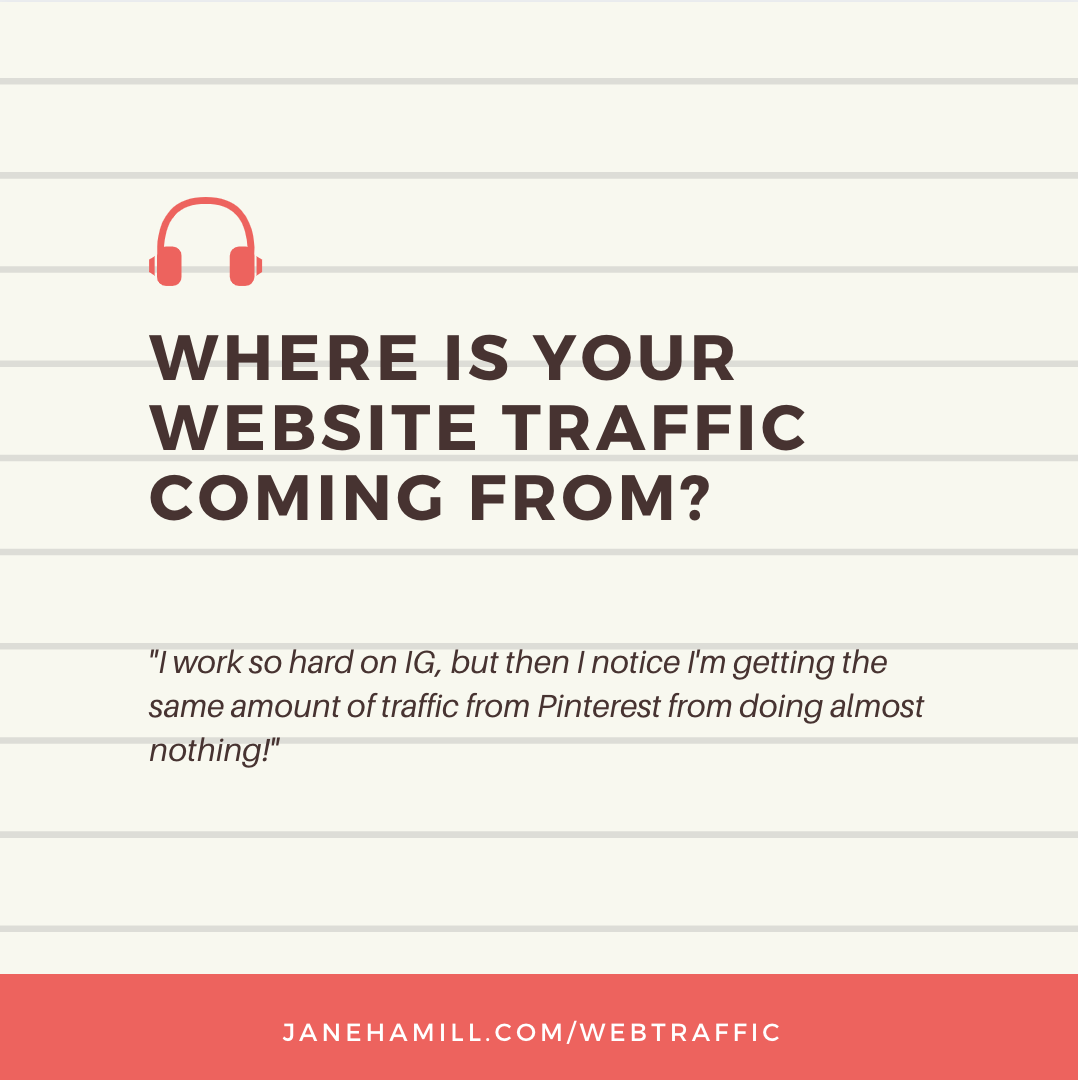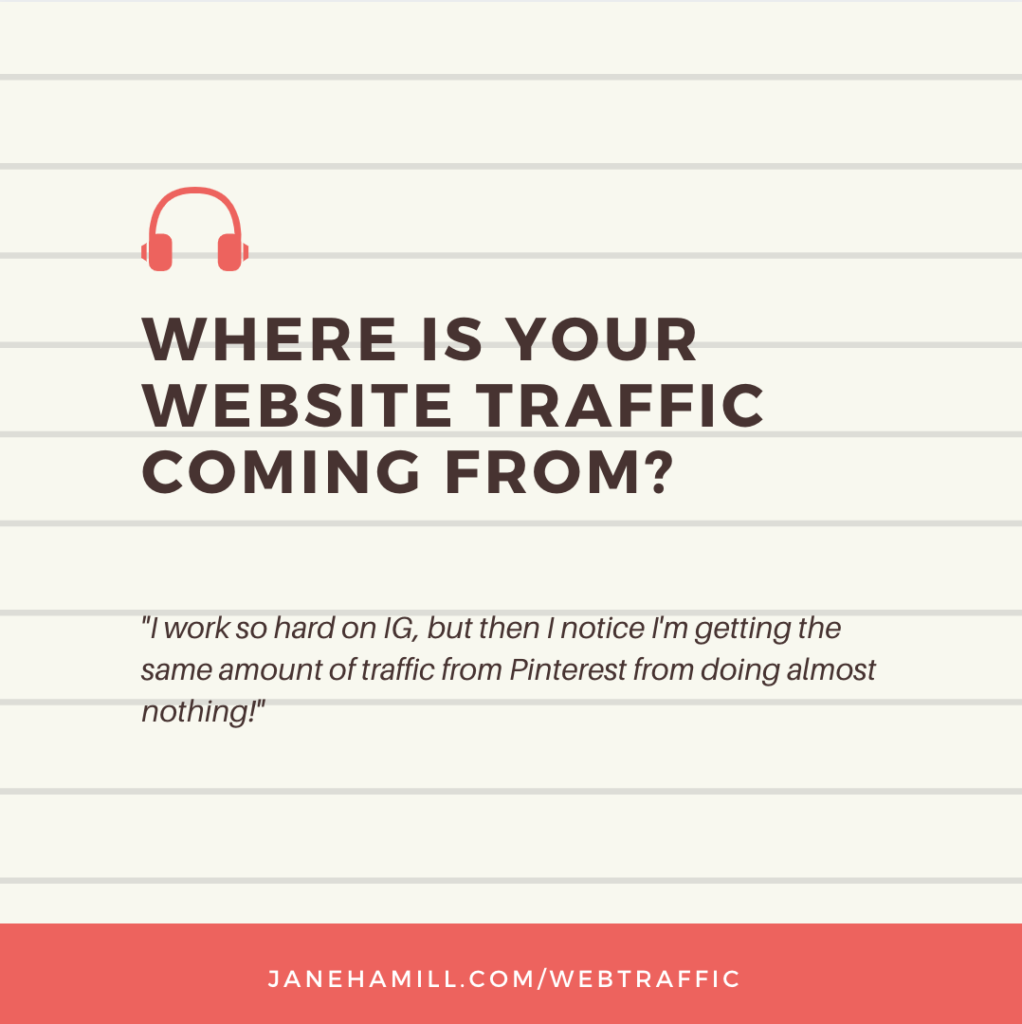 When was the last time you really studied where the traffic to your website is coming from?
This week I have a simple assignment for you. Check your analytics and see what's really going on.
One of our members just did it and is noticing steady traffic coming from Pinterest to her Shopify site with ZERO effort on her part.
She's working her arse off on Instagram to get traffic – and it does work. But the Pinterest traffic is coming in with EASE.
Have a listen…

You can also listen on iTunes. Spotify, and Stitcher Radio
BTW – This episode is quick & dirty 'cuz I have some kid stuff goin' on over here that involves an open flame and I'm afraid they might burn the house down.
Like you, I sometimes feel "too busy for marketing". But I make it work and embrace "perfect is good but DONE is better".
Also…
Do you have your Content and Promotions Calendar ready to go? It makes marketing your brand SO MUCH EASIER. Having a simple, do-able plan reduces your stress and helps you stay consistent.
So you have more time for the fun stuff – like making sure the house doesn't burn down. 🙂
Mentioned in this episode:
Is this episode helpful for you? Let me know in the comments below. I loooooove hearing from you and, like Gary Vee says, "your comments are my oxygen".
Jane