Today's podcast explains the FLOW of what to do after you create a piece of content.
Content marketing is awesome for getting traffic but a lot of entrepreneurs are confused about what to do with a blog article or a video after they create it.
Does the same info on the blog go in an email?
What do I post on social media?
Do I put ALL the info in the email or just tease it?
After I post it once, what do I do next?
Once I post content on my blog, how do I get people to see it?
Let's  dive in…
You can also listen on iTunes. Spotify, and Stitcher Radio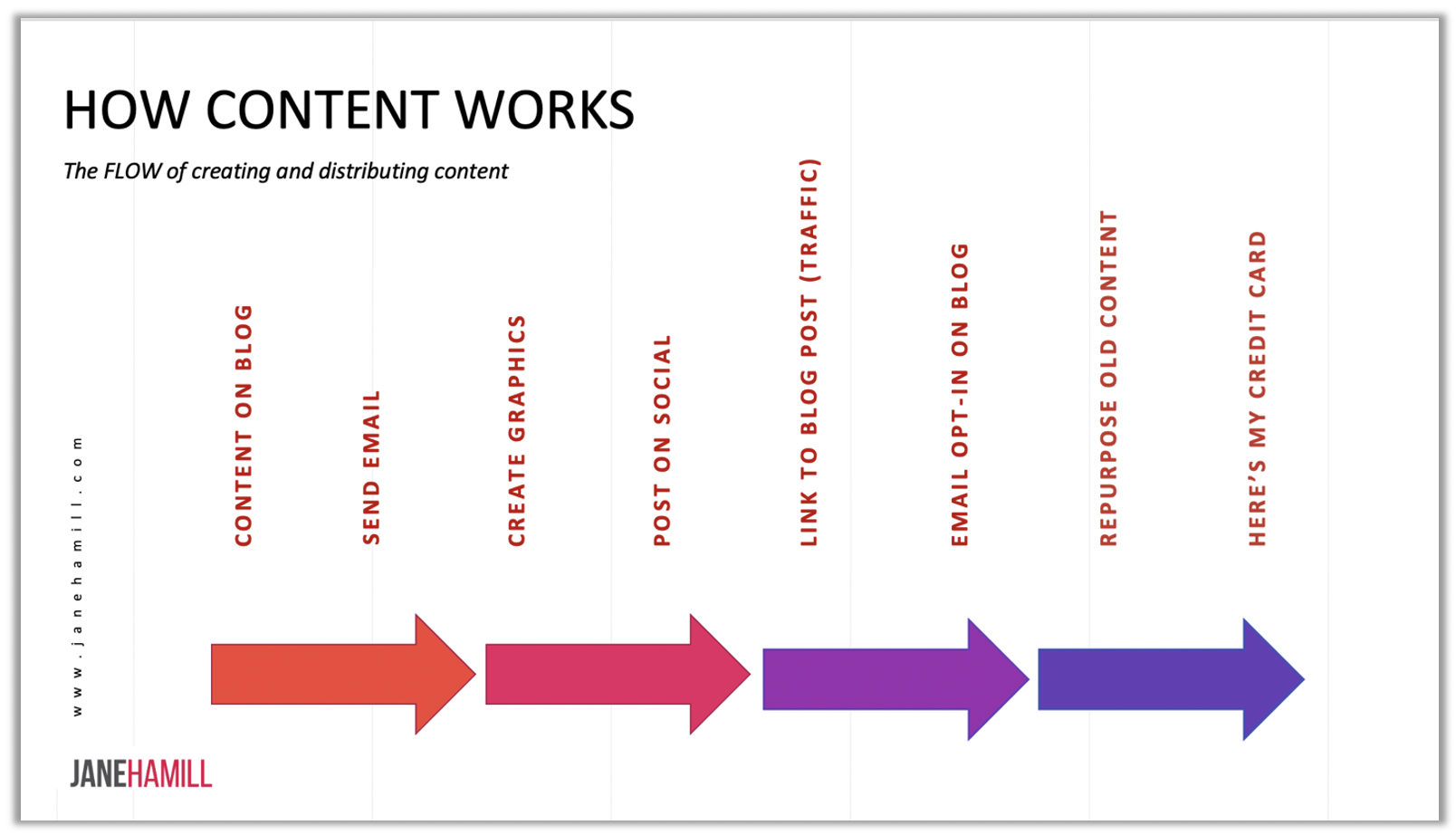 Download the "FLOW of Creating and Distributing Content" Cheatsheet
Also…
On Wednesday, I'm teaching a LIVE class to help you get your Content and Promotions Calendar completed.
You'll learn how to tie your sales & promotions together with your content (blog, email, social media) so it's less work and a cohesive effort.
CONTENT = FREE TRAFFIC. Get organized NOW for the Holiday Season.
LIVE Class: Create Your Content & Promotions Calendar ($27)
Wednesday, November 18th, at 2:30 pm CDT (Chicago time)

Includes the live event, full recording, content calendar template, and workbook.
Thanks for listening! Let me know in the comments if this helped you.
Jane