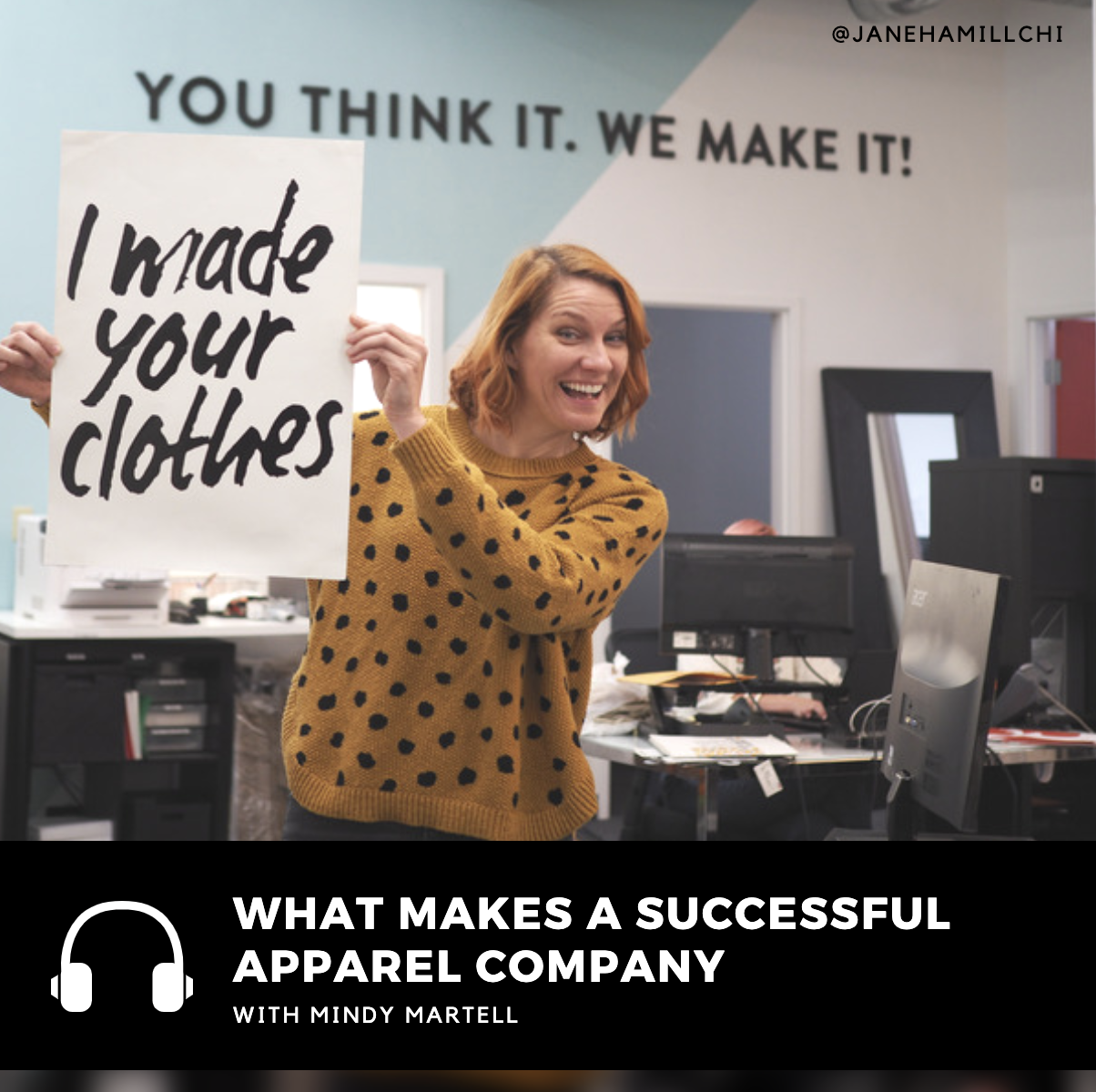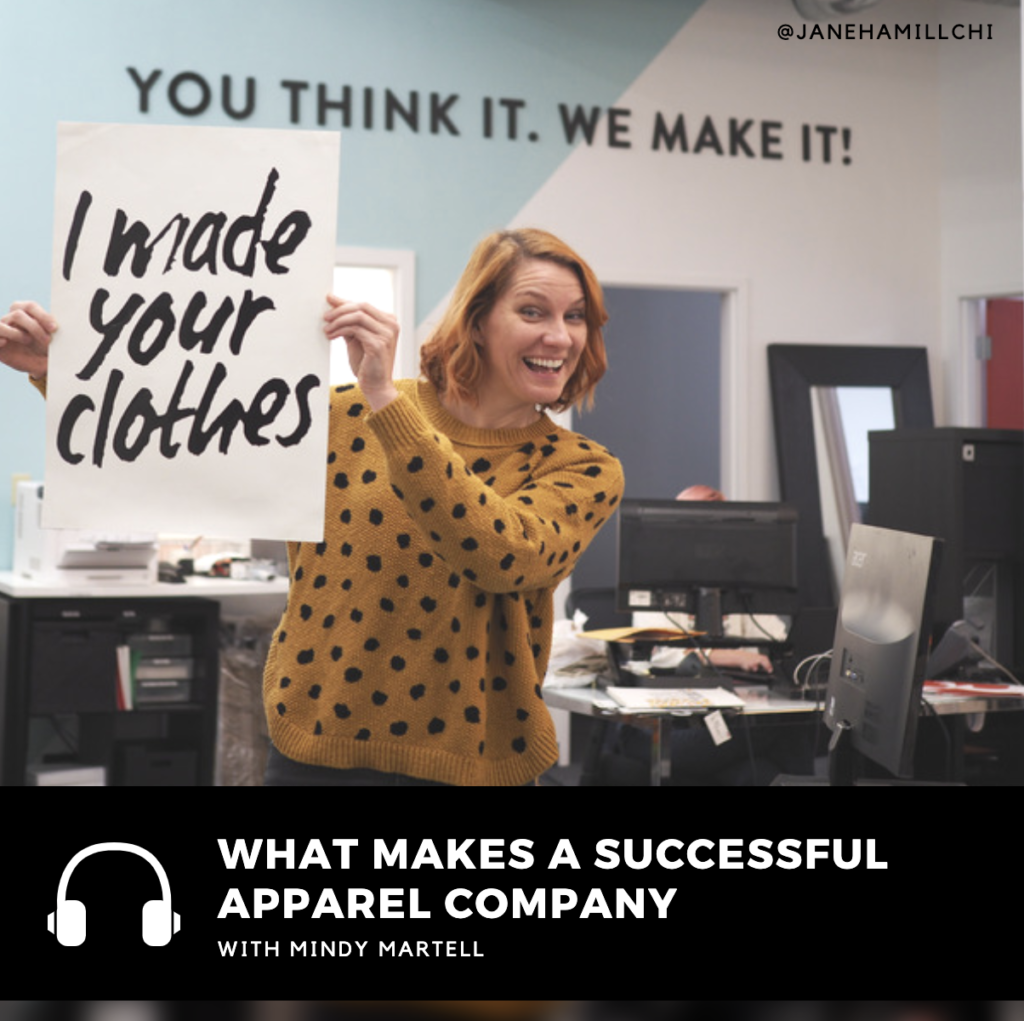 How do you know if a startup apparel brand will succeed or not? Well, you could ask Mindy Martell because she's helped launch thousands of small businesses.
That's exactly what I did for today's episode. My guest is Mindy Martell and she's the owner of an apparel factory in Minnesota as well as the founder of The Apparel Academy which is dedicated to educating people on starting their clothing line.
She has ton of experience working in overseas factories
Today we talk go over a ton of topics from why Mindy started her own factory in the first place to why you should build a following before your product is even ready.
Here's what we discuss in today's episode:
Mindy's unexpected "behind the curtain" basement pattern room experience with an apparel manufacturer in China where conditions for workers were terrible – and it shook her to her core
Why she chose to work primarily with startup fashion and apparel companies
Why she started a clothing factory in the US from scratch
How Mindy can tell if a startup will succeed and what the biggest red flag is that they won't
How Covid-19 rocked her business, sent her into an isolated cabin in the woods of Minnesota, and almost put her out of business.
The major transformation of her business and HUGE pivot for her clothing factory during the pandemic
The silver lining
Why she continues to recommend Jane's courses without being asked to 🙂
Listen or watch below:
You can also listen on iTunes. Spotify, and Stitcher Radio
Mentioned in this episode:
Will you do me a favor? Comment below and let me know what you thought about this episode. I absolutely love hearing from you!
Jane
A little bit more about Mindy:
Mindy opened a factory and design house in 2006 and has been helping individuals build their product ever since! With experience in creating over 1,000 different products- you could say she's an expert (we do).
Questions about sourcing fabrics, picking trims, designing product, developing tech packs, and figuring out the best way to manufacture your product are what Mindy does best. 
Over the past 14 years, Mindy has found her most rewarding part of the job is helping new entrepreneurs navigate through the complicated apparel industry. She offers courses for apparel startups as well as clothing manufacturing.