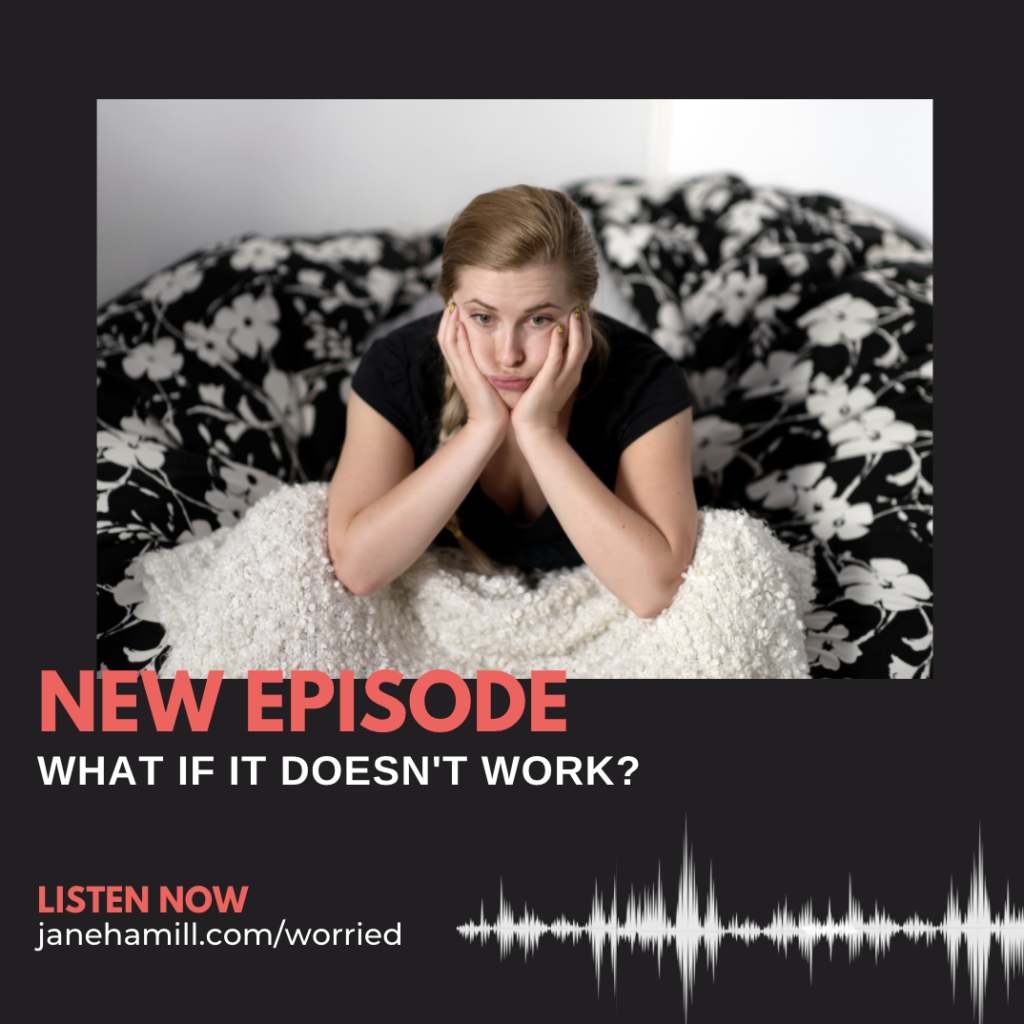 I got this really interesting question this week while working with our members on their 90-Day Content Plans.
"What if I do all this content marketing and nobody goes to my site?"
We all ask ourselves similar questions ALL THE TIME. The little voices in our heads cast doubt on everything and make us overthink, worry, and lose focus.
To have a successful business selling online – it doesn't matter if you sell digital downloads, coaching & consulting, physical products, or own a retail store – there are really only four things you need to worry about.
This episode explains the FOUR things and what do when you're scared it's not going to work, you're wasting your time, and you're pretty sure you'll end up living in a tent down by the river.
Have a listen…

You can also listen on iTunes. Spotify, and Stitcher Radio.
What does it take to have a successful online business?
There are FOUR things you need to get consistent sales online.
Audience
Traffic
Conversions
Repeat Business
Just these 4 things. Simple. Not necessarily easy.
Now ask yourself this.
What are the steps – the actual process – for someone to find out about you & your business and actually go to your site and give you money?
Know you exist
Interested
Go to your site
Click on a button
Give you money
That's pretty simple, right? If someone goes through these steps, you have acquired a new customer.
These steps are your SYSTEM for getting sales. You might not think of it as a sales system, but that's really what it is – and it sounds much fancier.
If you sell high-ticket coaching or consulting, the steps to making a sale – your sales system – could look like this.
Know you exist
Interested
Go to your site
Set up an appointment for a discovery call or fill out an application
Show up for a Zoom or phone session with you, the coach
Give you money
Let's go back to the original question our Club member asked…
"What if I do all this content marketing and nobody goes to my site. Like, no web traffic at all?"
If people are seeing your marketing but not clicking over, you know the issue is somewhere in the audience/traffic stage.
Are enough people seeing your content to even know if it's true that "no one's interested"?
Is your content in front of the wrong audience?
Is it the audience you want but the content is boring?
When you think of your business as only FOUR things to worry about – Audience, Traffic, Conversions, Repeat Business – it's a lot easier to identify the issue and fix it.
"Oh, I have a traffic problem, let me work on that."
Rather than,
"OMG my product sucks, I suck, social media sucks, nobody cares about what I'm doing, I should just quit, oh look – Schitt's Creek is on."
I hope this helps you. We're all going to have the entrepreneurial "crazy brain" sometimes. The key is how you handle it.
And remember, "perfect is good but DONE is better."
Thanks for listening,
Jane
Mentioned in this episode: